Twitter is undoubtedly a most widely used social media platform. Millions of people across the globe log into their Twitter accounts every year. It is a spot for many celebrities, influencers, and commoners to learn and update real-time information. Many also use this platform to market their business online. If you are a business owner/marketer seeking to increase your following on Twitter, this article is for you. Read on to find out 10 best ways to attract new Twitter followers in 2021.
Twitter is the most popular micro-blogging social networking platform that is used world-wide. From celebrities to artists, influencers, sportspeople, politicians, leaders, entrepreneurs and commoners, you can find almost every type here. Hence, it is a great platform to connect with a global audience.
This being the reason, it is also a great marketing platform for businesses.
Is yours a business seeking to increase its following list organically? If yes, then we can help. Read on to find out how you can…
Attract New Twitter Followers in 2021 with these 10 ways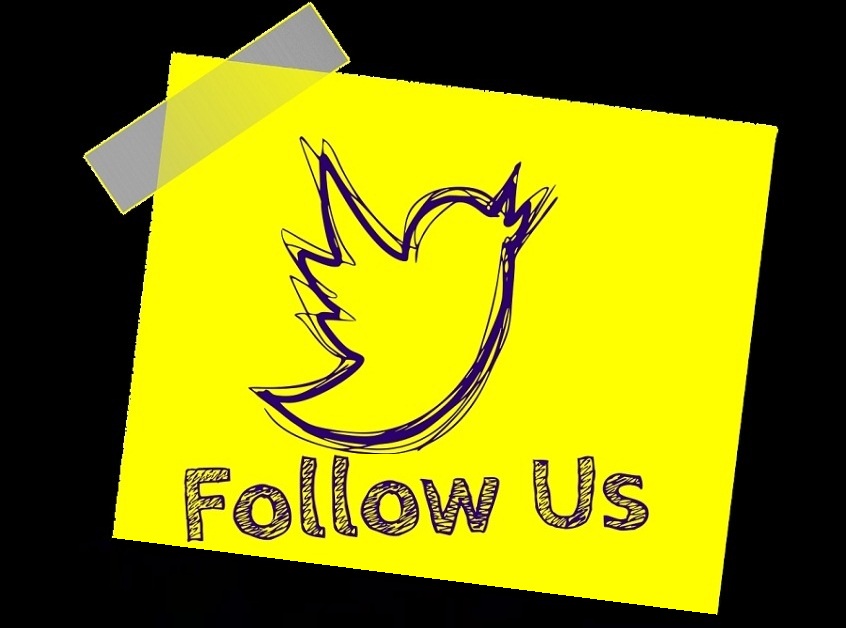 #1. Have a clear objective
Now since you are on Twitter looking to increase your followers, you must have an objective behind it. Are you trying to create brand awareness? Or are you looking to boost your sales or better your lead generation? There can be a number of things. Do you want slow and organic growth or temporary boost for some upcoming event? What course of action you take to get new Twitter followers is greatly based on your objective. Therefore, it is important to identify and define your objective.
#2. Define your niche
An account that randomly posts about anything and everything will most likely not be able to attract any followers. (Well, except if you are ridiculously famous celebrity.) Hence, it is important to define your niche. What is your strength? And what is the sort of content your users will see is they follow you? These are some important questions that first need to be answered.
#3. Establish your niche
Only defining your niche is not sufficient. It is equally important to establish it in front of the public. For this, make sure to post content that will actually provide value to your target market. This is one way key way of establishing your niche. For example, if yours is a business providing technology services, it is important to post tech-related content. This will help you establish your niche in front of your audience. Hence, the chances of your target audience following you will increase
#4. Don't post un-related content
There are many on social media that would post random and unrelated content for the buzz that won't even match their defined niche. In such case, the audience engagement lasts just as long as a tweet. Therefore, no matter how tempting it seems to post or write about unrelated, buzz-making articles; it is important to stick to your niche.
#5. Tap into trends
If you want to attract more Twitter followers, tapping into trending topics within your industry is another important thing to do. Twitter is a social networking platform where people come for real-time updates. Whatever is trending, it is on Twitter. Hence, it is important to tweet about trending topics to attract more visitors. And do not forget to use the relevant #hashtags!
#6. Be hyper-active
As I have already mentioned above, many people come to Twitter looking for real-time updates. It is the strength of Twitter. In order to attract new audience on Twitter, it is important to be hyper active. Hence, make sure to stay super updated and keep your Twitter profile super active by real-time posting.
#7. Be consistent
Being consistent is another crucial factor for increasing the number of Twitter followers. Tapping into trends and being hyper active is one thing. But what happens when there is nothing new? Does this mean you shouldn't tweet then? No! It is important to be consistent on Twitter. Hence, you can take help of social media marketing management tools like Hootsuite which will help you schedule your post. This way, you will be able to stay consistent on Twitter and gradually earn more followers.
#8. Link with the thought leaders
If you want to create a genuine community for your business on the Twitter, it is important to earn your audience trust. One of the best ways you can establish trust is by linking and engaging with the industry leaders. This will help increase your trust score and will eventually help you earn more followers. For example, you can retweet the posts of influential entities in your field.
#9. Promote your Twitter handle on different platforms
Do you have a great reach and following on other internet platforms? If so, you can also tap into that audience. Hence, make it a point to promote your Twitter handle on different platforms. It can be your website, Facebook pages/groups, discussion forums, and so on. And don't forget to add the 'Follow' button? This way, you will able to earn quality followers on your Twitter handle.
#10. Encourage your existing followers base to promote your handle
Now this does not mean you should go up to your followers and ask them to promote your handle. The point is, you need to give them a reason to promote your Twitter handle. If you will be posting quality content consistently, your followers will in all likelihood retweet. This will help promote your Twitter handle. Moreover, you can suggest social sharing with something like "retweet if you think it's true/like/agree with this." With this, you will be able to increase your following organically.
Final Word
Twitter is the most widely used micro-blogging website with millions of daily-active-users globally. Hence, many big to small business organisations use this platform to connect with their target market. If you are looking to expand your following list on Twitter, the above guide can be really handy.
If you still not sure what to do, leave a comment to let us know your queries!