Twitter is a great platform for marketing and is used by many businesses. Are you one of them? And are you too looking for ways to market your business better on Twitter? Then this post is for you. Read on and find out 20 powerful Twitter marketing tips to use in 2021. The micro-blogging website Twitter is one of the most popularly used social networking websites. From commoners to celebrities, Entrepreneurs, sports-persons, politicians, governmental bodies, and so on—everyone is on Twitter. They are reading the latest updates and are sharing real-time stories in the form of tweets.
In short, Twitter is great place for marketing. And hence, businesses are continually moving towards Twitter marketing.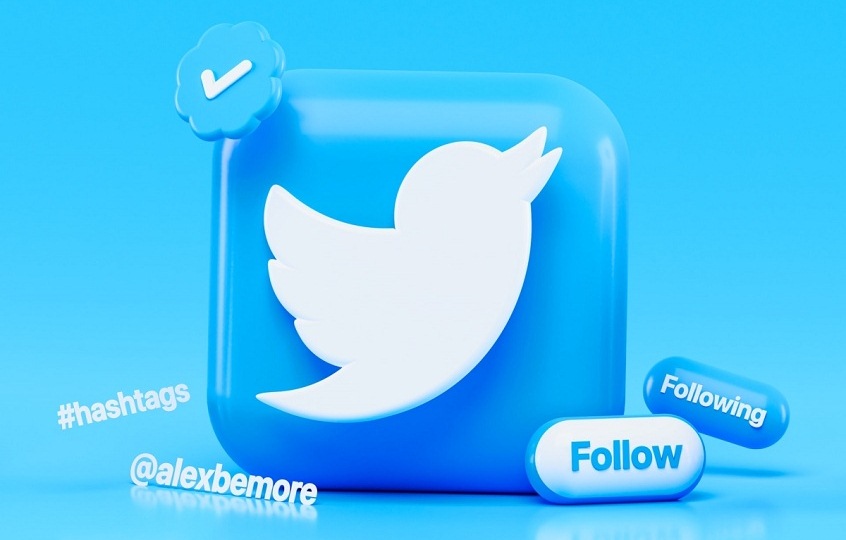 Marketing on Twitter has a lot of benefits. With the right strategies and approach, you can easily and effectively engage your Twitter audience. It is a great platform to showcase your brand voice. Moreover, posting on Twitter multiple times a day is considered a good thing and is not considered spamming, unlike other platforms. This is one of the greatest advantages that Twitter has over other social media platforms.
There is a large number of business organizations that use Twitter for marketing. Now the question is, how you can stand out from your competitors on Twitter? For that, we have listed some killer Twitter marketing tips below.
20 Ways to do Powerful Twitter Marketing in 2021
1. Identify your objective for Twitter marketing
What are you using Twitter for? Are trying to promote your business or brand? Or are you there for influencer marketing? Well, this was just a general idea of how you can define your objective. Are you on Twitter for a specific marketing agenda like an increase in sales, web traffic, social media engagement, etc? Asking such questions can also help you define your objectives. This is important since your marketing objectives play a great role in defining what course of action you take and how you do it.
2. Have a dedicated content marketing strategy
Having a content marketing strategy is important for every online business. However, if you are looking to specifically improve your Twitter marketing, you need to have a separate and dedicated content marketing strategy for it. This is so since the nature of content shared on Twitter is unique from other social platforms.
3. Image and video content is also important
Since Twitter is a social media platform, visual media has to be an indispensable part of marketing. Hence, make sure that image and video content is also adequately included in your content strategy for Twitter.
4. Don't forget your #hashtags
Hashtags are very important on Twitter. Using those helps you reach your target audience and get discovered for the right topics and themes. Hence, make sure to use relevant hashtags with your tweets.
5. But don't use too many #hashtags
Using hashtags is important. However, using too many of them thoughtlessly can go against your favor. Therefore, be very judicious when using hashtags. It is important to have a targeted approach when using hashtags on Twitter.
6. Re-tweet
Re-tweeting can be helpful in many ways. First, it helps in content curation on Twitter. Moreover, it also helps your followers discover new knowledge and information. Thus, this can also help in the creation of a positive brand image.
7. Always link back to your website
The whole point of marketing would be lost if you don't promote your business website. Followers that are interested in your business on Twitter would most likely want to check out its website. Hence, make sure to link to your website not only in your profile but also in your tweets, comments, etc. whenever it is possible and relevant.
8. Promote your Twitter handle on your website
To increase the number of your Twitter followers, you can share your Twitter account on your website so that your visitors can follow you. In any case, sharing your social icons on your website is important for effective marketing.
9. Don't just be active, be hyperactive
On social networking sites like Facebook, you can post a couple of times in a day and you'd be good. However, that is not the case with Twitter. You need to be hyperactive and tweet at least 5-10 times throughout the day.
10. Stay updated on trends
Twitter is a platform where the real-time conversation takes place. The goal is to tweet in the instant something takes place. Hence, staying updated on the right trends will help you capture important updates sooner. This will help you provide relevant content for your audience at the right time.
11. Always respond to mentions
No matter whether it is a complaint, appreciation, or whatever; if your account has been mentioned, it is important to reply. This helps your customers know that you are paying attention. Hence, it will translate into a positive social image.
12. Interact with your followers
Being interactive is an important part of social media marketing. Therefore, in order to improve your audience engagement on Twitter, it is important to interact with your followers.
13. Give exclusive coupons to your Twitter followers
If you are seeking to attract your target market on Twitter, this can be a really effective way to do so. Hence, you can boost your Twitter marketing by sharing exclusive coupons with your Twitter followers.
14. Organize Twitter chats
Twitter chats feature allows you to schedule a conversation on a particular topic. It uses a hashtag with the help of which, any Twitter user can participate in the chat. Hence, organizing Twitter chats can help you improve audience engagement.
15. Use Twitter lists
Twitter lists can be a great tool to keep an eye on your competitors while providing a community for your target market. You can also find re-tweetable content in your employees' list. Hence, Twitter lists can be a great tool for marketing.
16. Link with influencers and experts
In order to build your brand, it is first important to be identified within your industry. Hence, you should link with your industry experts and influencers on Twitter.
17. Be creative with your Twitter username
It is not just about what you do, what you post, and whom you link with on Twitter. It is also important to make sure that your Twitter profile is optimized. For one, you need to be creative with your username. Your Twitter name should be catchy, different, and yet reflect your brand adequately. Moreover, make sure to keep it short and refrain from using digits or special characters.
18. Use the right profile picture
Your profile picture has a principal role to play in your brand representation on Twitter. Therefore, it is important to be very mindful of it. Make sure to use a consistent profile picture throughout all your social media accounts including Twitter. It is best advised to use your company's logo or mascot's picture.
19. Optimize your Twitter bio
Optimizing Twitter bio is another important thing to do. Make sure that your Twitter bio precisely tells who you are and what you do. Moreover, you should brag a little. Hence, you can also include a couple of your company's great accomplishments. It could be associated brands that are some of the key industry players, a large customer base, or so.
20. Use Twitter analytics and management tools
Effective marketing in the present-day scenario is impossible without the right software aid. Therefore, you must use some analytics and management tools for Twitter. Some of the best Twitter marketing tools are Tweepsmap, Sprout Social, Native Twitter Analytics, Keyhole, and Union Metrics.
Final Word
Many companies market their business on Twitter. And in fact, it is a great platform for marketing. If Twitter marketing is not working out for you, there are a number of things you can do. However, the key is to be active, post in real-time, get the most out of Twitter features, and optimize your account. This way, you will be able to market your business effectively on Twitter.