Protective wearable technologies required for adventurous sports.
Adventure sports involve risk of extreme injuries or death. These are some type of sports which makes the adrenaline running in your entire body. Some examples are Paragliding, Bungee jumping, Sky diving, Rafting etc.
Since majority of adventure sports involve the risk of life threatening injuries so protective gears or wearable technologies that ensures the human protection becomes essential. If you are planning to perform any of the adventure sports then make sure you have protective gears. As these are the essential requirements for performing any type of adventure sports. 
1. Smart Eye-wear
Eyes are the most sensitive sense organ of the human body that empowers the humans with an ability to see and experience the life. While performing any type of adventure sport it reduces the risk of any mishappening. For example while doing rafting you need to avoid the large and heavy stones or trees for making the path smooth and clear. In order to do this you have clear vision in form of smart eyewear.
These days smart eyewear's available in the market which will not only enhance your vision but also calculate the distance, direction and time. Before performing any adventure sport, make sure to purchase the effective smart eyewear.
2. Helmet
Whether you are performing paragliding, Mountaineering, rafting etc., helmet is the most essential protective gear which you should carry with yourselves.
Different types of helmets are designed for different types of adventure activities. Variety of helmets are available in market embedded with latest technology. In these smart helmet has wide-angle rear view camera, just like the mirror in a car. Bike riders get the most benefit out of this technique. Apart from this some helmets has LED lights, Bluetooth facility is also there. Some Smart helmet combines with GPS and a heads-up-display system with a voice controlled system.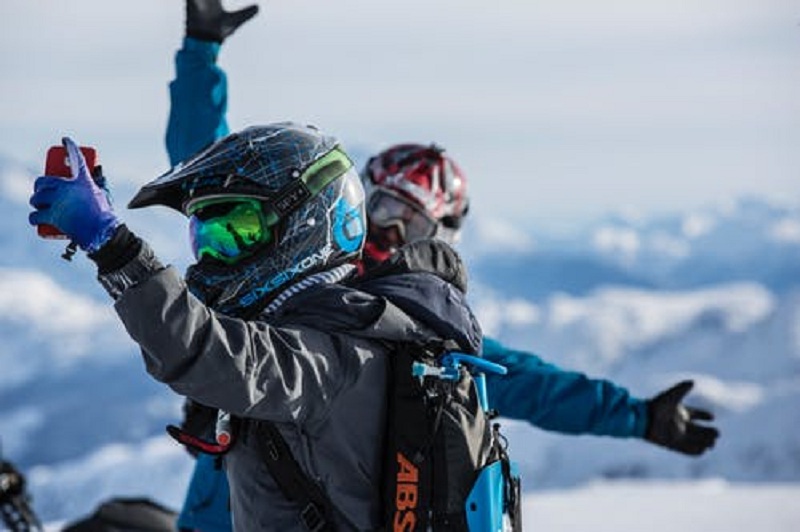 Brain is among the list of most important and sensitive part of human body and among the various organs of human body, brain comes in the category of non-transplantation. Yes unlike heart, brain cannot be transplanted. That's why to prevent the situation of any extreme head injury, helmet are essential protective gear and technology.
3. Safety pads and guards
Different types of guards and safety pads are essential for any type of sport activity. So choosing of compatible safety guards and pads is a complex task and you need to consider the professionals before making purchase. For example climbers and rafters need ankle or elbow guards for reducing the possibility of joint injuries in case of mishappening.
Similarly any form of martial arts such as taekwondo, karate, judo etc participant requires L-guard for the protection of its sensitive organ. As any form of injury to the vital organ can result as death or has long term health and medical problems.
4. Smart footwear
I think there is hardly any adventure based sport activity present where you don't required your feet's or legs. So different types of shoes are designed for different types of sport activities, what type of shoes you required depend upon which type of sport activity you are performing.
The type of footwear you are wearing as a participant of any form of adventure sport automatically considered one of the protective gears.
Shoes of a climber have especially designed sole for granting them greater traction on a frictionless peak or part of mountain that is slippery.
Shoes of a rider are designed for decreasing the foot pain.
Also now-a-days footwear's embedded with smart technology is available in the market. That can provide you data on your smart phone that how much distance you have covered, how much calories you has burned in a single day. Even smart shoes can tell the exact location, where you are right now?
5. Mouth guard
It is an essential protective gear for reducing the risk of tongue, lip and teeth injuries these are protective gear of boxers, wrestlers, Rugby players and so on. Any type of facial injury could lead to complex a surgical operation that's why if you do any of above mentioned sport activity than please wear a Mouth guard.
Conclusion
Above mentioned protective gears is the standard requirement in almost all adventure sport. So use it and make your adventure safe.
If you are going to start your business. You must have to go with your own website. Kindly get in touch with us for any kind of website. We will be happy to help you.