One more PUBG version ready to raise popularity soon
Addicts of mobile games are many; these are those who don't get disturbed after several changes in games. They keep playing continuously with same interest. They are the only one who is totally addicted but this is not a negative point if they play in a limit. These days only one game you will find out in everyone smartphone and that is PUBG who is ruling since the last year in every Android and Apple smartphones.
Many of the users are an addict of this game as here they have seen the amazing graphics and good techniques. This game is totally different from the others and I think that is the reason why it is so popular. People want some changes and here they got it from PUBG. But let me introduce you a partner of PUBG now that is ready to come in India, which is PUBG Lite. Let's discuss this in brief that's why it is coming or where it is ruling.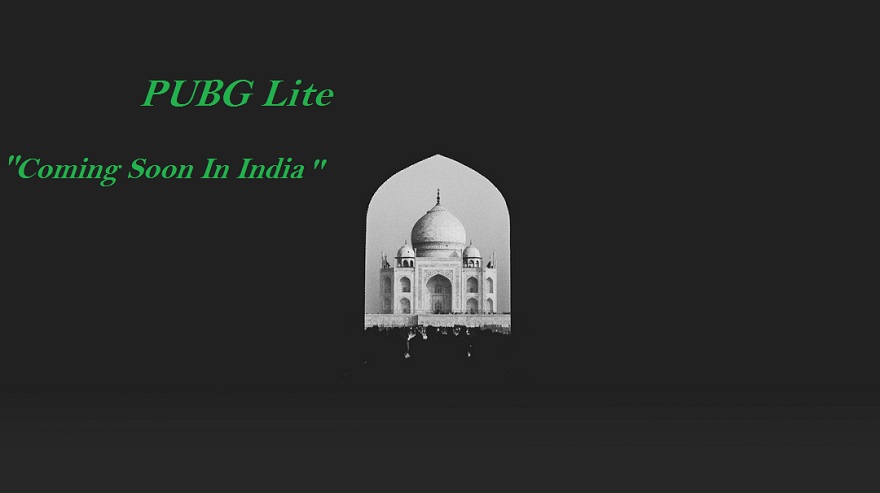 We already know what actual PUBG is. Now PUBG lite is ready to launch in India where we are sure it will generate good business because our country has many game addicts and PUBG is there favorite one. It is a light version for you and we have heard that it is ready to launch at the end of June month. Before launching in India, it is already launched in Hong Kong, Taiwan, Brazil and Bangladesh where I supposed to say the game PUBG lite get an amazing response because of its great features.
PUBG Lite is ready to boom in India
When we get to know that something new in PUBG game is ready to come so we have done research in this process and we got to know that they have posted an image in their official page of Facebook. An image includes a silhouette of Taj Mahal where they have written in a caption that "PUBG LITE version is coming soon in India". This PUBG Lite game is compatible with lower-end PC and also Laptops. In case if you think that you need GPS to run your game smoothly then forget it because for playing PUBG Lite doesn't require GPS.
So, what system is required to play this game? Let's understand that too, your operating system Windows must be of 7,8,10 of 64Bit. If we talk about the CPU then read this- CORE i5 @2.8Gzh and the RAM should be 8GB. So, now about the GPU (Graphic Processing Unit) and this must be Nvidia GTX660 or AMD Radeon HD 7870. The date of this amazing game has not yet decided but with the sources from social media, we get to know that it shall be launched on 25 June 2019 in India.
We all know everyone in our country is an addict of something whether you can be an addict of smartphone or addict of a laptop, but nobody can stop his/her addiction from PUBG game and another version is coming then who can stop playing?