Fake news spreading through WhatsApp forwards is very common these days. Every now and then we receive such messages on our WhatsApp. But this time the fake update of WhatsApp have been forwarded on WhatsApp many times. The message asked users to click on the link attached in the message. And then to download the "WhatsApp Pink" app which was called as the new version of WhatsApp with new features. Some people did not fact check the forward and went ahead to click on that link to download this app called "WhatsApp Pink". And guess what it turned out to be a malicious app.
Related article: Latest WhatsApp update you must know
So, in this article I am going to inform you about this app scam and how you can protect yourself from it?
What is this "WhatsApp Pink"?
WhatsApp Pink is nothing but a malicious app. It is not a genuine app that you can download from Google Playstore. This kind of app can only be downloaded through links which are not safe. The link is masked as an official update from WhatsApp. If you click the link then you are opening the doors to hackers. As these links contain viruses that hackers use to hack your device. Due to which you may lose the access to your WhatsApp account.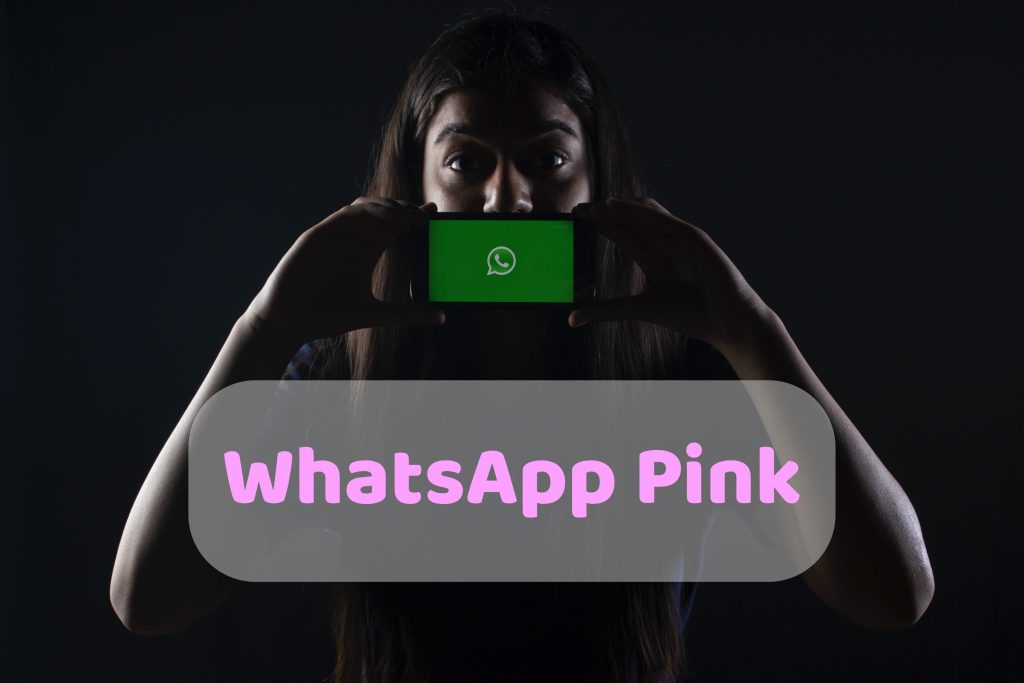 A forward has been running these days regarding this WhatsApp Pink app. That it is an updated version of regular WhatsApp and it changes the color of the app to pink. Though it does seem to change the color of the app.
This issue came into light when a cyber security expert Rajshekhar Rajaharia posted on social media platform.
"Beware of WhatsApp Pink!!. A virus is being spread in WhatsApp groups with an APK download link. Don't click any link with the name of #WhatsappPink. Complete access to your phone will be lost" He tweeted. Some reports claimed that many people are sharing the link unknowingly.
The forwarded message has a link in it. When you click on that link then you are directed to a page where you get the option to download this malicious app. Once you install the app which is a clone of WhatsApp, it could hack your phone and steal all the data from your device which can land you in trouble. So if you receive any such message please don't forward it and aware more and more people about it.
What to do if you have downloaded it?
If you have mistakenly downloaded it by clicking on such link then you can do the following things to get rid of the app
You can uninstall the app. Before doing that if you have linked your WhatsApp web devices then unlink them as quickly as possible
Go to the settings on your phone, and clear the browser cache
You need to check the permission you have given to the app. And if you have given such permission then disable them immediately and then uninstall the app.
It might be a bit difficult for you to uninstall this app at first because these kind of apps goes into hiding mode once you install them. In that case, you need to go the settings on your smartphone and go to the apps section. There would be a complete list of the apps that you have downloaded from there you can uninstall this app.  
How to be safe from such malicious apps?
✱ First of all, never download any app through a link that has been sent to you as a WhatsApp message or even through an Email. If you receive any such link to an app via a message you should check whether that app exists on Google Play store or not. If not then you might as well not click on that link.
✱ It is always better to download any app from the Google play store only. Because Google runs a security check every time you open the Google play store to check if there is any suspicious activity going around any app.
✱ Also to get alerts for such malicious app you can use a mobile security app. Always download app from Google play store. Even on play store you should check all the details about the app, its developer, number of downloads, check the reviews of other people, if someone has experienced any suspicious activity with that particular app.
✱ And the best way of recognizing if a WhatsApp message is original or not is to check if it is forwarded. There is a "forwarded" label on top of the message if it is a forward and not a original message from your friend or family member. And if the label shows "Forwarded many times" then it is definitely a fake message and most probably its content are malicious and unsafe.
Related article: Methods to prevent cyber attacks on mobile devices
To wrap up
As we all know hacking activities have been increased so much in recent past. You should be alert and cautious of such messages and links in those messages. Because clicking on such unsafe links can invite the hackers to hack and steal all your data. So, avoid such messages and if your friend or family member forward such links to you then tell them that these links are not safe to click. Spread awareness about it.