We always try to get aware our readers about the technology that launches or going to be launched. Today in this article I am going to tell you about the event which is going to held in Florida and that is Microsoft Ignite 2019. Mostly people avoid attending the events or any conferences whether it's related to the technology or any other purpose. But the fact is that such events and conferences are not to be avoided. The reason behind this is that you should know more about the product or facility you are using, what changes developers made, what new you gonna watch and what technology is about to come.
Suppose, you are operating the Apple mobile phone or you are running a good business with the help of Apple technology then do you think that attending the conference of Apple Company is a good idea? Yes, it is because here they will hear all your problems as many people visit there to express themselves. You can also check the new technology related to Apple so that you can grow your business more effectively.
An event is going to be held in Orlando, Florida. The name of this event is "Microsoft Ignite 2019". You should have to attend this four days event so be ready to go. The event is from 4th November to 8th November 2019. In this event you can learn about the concept of Cloud, Data, Business Intelligence and Productivity. One of the reasons to attend this event is to make a good connection with the people who are running such business that can enable you to keep increasing your business on growth.
What is the motive of this event?
The event Microsoft Ignite that is going to happen is just for you people because here you can learn some innovative ways to build solutions for your business. This is called out to be the best part because it helps to improve infrastructure. I am sure that this event is going to attend by 25,000 individual with you who will come here to check out the changes in software development, IT, Security and Architecture.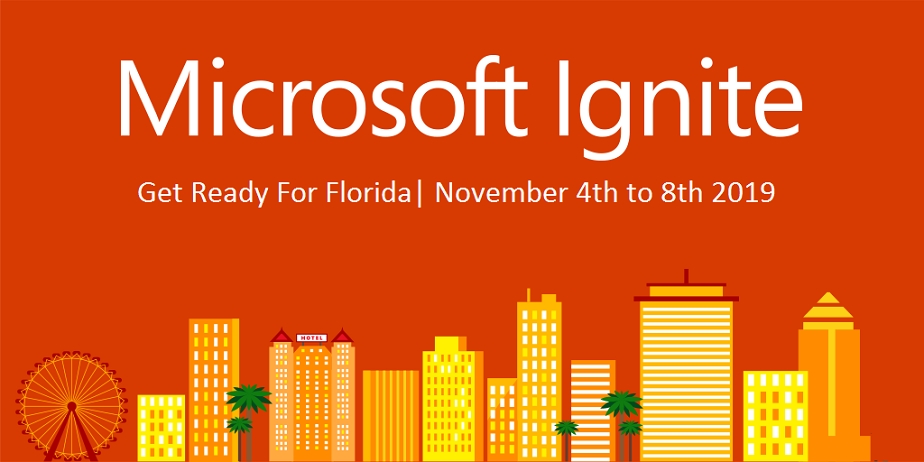 Most of you want to know more about the Microsoft technologies and their advanced concepts so join the event in November where experts will guide you for supporting Microsoft technologies. You can connect with technical communities where you can share your interest and grab a new trend.
Wants to know about the Learning Path in Microsoft Ignite.
Okay, this is too interesting for you to understand as it is called out to be the series of connected modules, technical workshop, certification, and expert advice. Every learning path experience combines the work and it performs together. So it may enable you to show your skills and give you some statement regarding your work. This is important for you because with this you can reach your goals shortly.
We all want the event should also share about some special tools that they develop for you. In Microsoft Ignite event you will check the developer's tools that they made for technology. In fact how good it will be when they show some changes in cloud technology.
We gonna watch out the whole thing and learn from them how to put skills and efforts in a new area of work. Many of you want to get connected with the practical insights so it's not so big deal because you just have to simply get connected with the community. When you get connected, you can grab information about future business intelligence and IT.
Conclusion
Every year this type of events and conferences organizes from different companies to launch some new products and technology. Such technology conference is ready to reach near to us so how can we miss this. A lot of time you have to keep yourself free on the starting of November this year. Microsoft Ignite event is just for you all where you will not only get to know the changes in technology concept but also can make a good connection with the team experts.
If you want to know more about this event kindly comment below, we will update you. Get in touch with us for more interesting articles. Till then keep reading, keep sharing!!!