COMPETITION BETWEEN ANDROID OR IOS.
Do you want to know which app is more suitable and easy to access in your smartphone? Are you looking for the best operating system between Android and IOS in your mobile technology? Both the operating system is excellent and comfortable for you all but the main thing is we always choose that one which matters the most for you and is affordable so we will discuss here which one is a better option.
Easy to purchase
We all know whenever we go to purchase smartphones; first, we look at the cost of that and discuss the budget to purchase. Here if we see the difference in IOS and Android then the price of the Apple smartphone is very high. You always look for such smartphones which have a good camera and initial internal storage. For the budget conscious, Android Smartphones are better and also has an affordable handset with that. So, its plus point for the Android.
Quality of Camera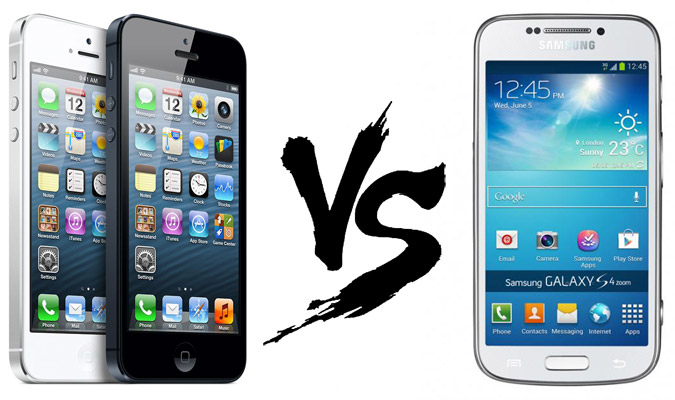 Now a day's most of the people are addicted to take a selfie or some good pictures of themselves. They always wanted the smartphone they purchased should have a high quality of the camera. Well, it's difficult if we compare Android or IOS on camera quality basis as both are easy to use and have a perfect quality of the camera. Android phones like Google Pixel 3 has boost camera quality and snap a great picture and you can also compare that with IOS smartphones. Here IOS users win as most of the Android phones have a lower quality of the camera.
Comparison of Apps
Most of us don't know the new app in the play store as we always used which matter the most. If you see a number of apps mostly shared than the Apple play store are better than the Google play store. The latest app first landed on the Apple play store and so the bad news for the Android users is sometimes they may not find new app and updates of a new application. So, if you compare so we will tell you that how much apps appear-
1. Android App- 3.5 million
2. IOS App- 2.2 million
But the important thing is app first appear in IOS so here we say IOS wins.
Battery Life
We all are so busy in our smartphones that we always wanted such smartphones which have long lasting battery backup so that we never face any kind of problem when using. So the question is Android phones battery is better than IOS? Both have fast charging capabilities but the Android will show you how much battery is left in your phone and Android device has a much bigger battery if we compared with IOS smartphones so it's clear to say here Android wins.
Updates of version
Here almost 80% of the latest version in IOS is being used by the users as the IOS is the best who quickly updates new versions on time like IOS 12-78% and IOS 11%. If we compared with the Android operating system then IOS is the best one and the right choice for the users because we have to wait for Android latest version or security updates for long time period. So here we suggest choosing IOS first.
So it's quite difficult as both are the best in their own way and also a better Operating system than any of others. So you have to see your preference while reading this and choose wisely and look which is suitable for you.