Ask your family members and friends that which operating system mobile phone they are using. I think most of them will raise their hand and say "Apple". I don't think it's shocking for you because you all know the Apple's business growth and the product's specialty . It introduces time to time most amazing features. Another unbelievable features and advanced concepts you will see in Apple mobile phone.
Apple is going to launch game subscription service.
Today I have written this article to inform you that it's big news for every Apple lover that new game subscription service called "Apple Arcade" ready to present for you and Apple will launch it soon. You all need to know why the Apple business reaches cloud9 these days. This is because their product reach to everyone and its design and features are the strength which runs their business on the right track. One more reason behind their success and you can add here gaming concept too. Teenagers want to take amazing experiences with Apple's product. Have a look on upcoming features to know what actually it is.
"Apple Arcade", world's first game subscription service.
It's common for you to know that there are several Apple lovers who operate iPhones and everyday download something new and special gaming app from the Apple app store. Thousands of gaming apps are there so that's why Apple aim is to curate some gaming mobile applications into Apple Arcade subscription service.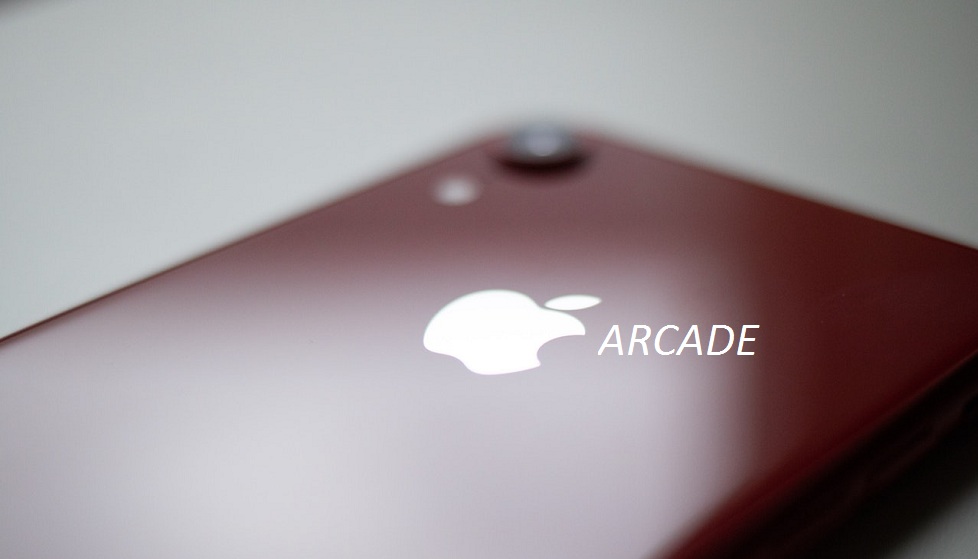 Apple promised that it will launch Apple Arcade this year between the month of September and November. Very soon you can use it on iPhone, iPad, Mac and also on Apple TV. This is good news for all Apple lovers that they can operate 100 games with single subscription. One more thing I want to tell you that games you watch here hard to find on other platforms instead of Apple Arcade. If you want to download the game then you can download it from the App store. Not only this you can resume your game in other device too.
Some exceptional features to know about Apple Arcade.
The process of subscription is simple, all you have to do is just pay money each month. No extra money you have to pay for any such services related to Apple Arcade. There will be no ad supported version as we know sometimes advertisement frustrated the users so no such ads will run here.
Now I think this might be a big problem for you when you don't have proper internet connection to play games. Apple did something good for this. You can access 100 games at least in Apple Arcade and there is no need of internet connection. Apple Arcade presents all games offline. So no need to worry about internet.
Apple also shares that the Apple Arcade is giving you an opportunity to get access 100 games at a time and every game will be exclusive for Apple Arcade. Every game is secure and will be updated monthly. According to Apple you can try this whenever and wherever you want.
This feature is too interesting for you all. Have you ever thought that this type of service can offer any plans for your family? Apple Arcade ready to present the Family Sharing plan. In this plan every member of your family can play the game after paying single subscription cost. The plan is good for those who have an ecosystem of Apple with iPad, MacBook and iPhones.
What controller you need for Apple Arcade?
We all know that whatever platform we operate, we need such type of controller for gaining experience and that can create more interest. You need a great controller so that it can enhance your experience and you will love to play all the time. For the Apple Arcade I think common controllers you need like for Mac you need a keyboard and mouse and for touchscreen like iPhone and iPad you can pair it with some specific Bluetooth controller.
I am gonna share one more announcement here what Apple said at WWDC 2019 event about Apple Arcade. They said that If you want to play games of Apple Arcade on Apple TV then you must have pair of excellent Sony Playstation4's Dual Shock4 and Microsoft's Xbox one gamepad up with TV Box too. Apple said that it will expand native support for both Pads of Apple Arcade. There is no need to worry that in which device you are playing. This technique will be present soon.
Statement of Apple's senior Vice President of worldwide marketing.
Phil Schiller, Apple's Senior Vice President of Worldwide Marketing said about the introduction of Apple Arcade is that "We are working with some of the most innovative app developers in the world to create over 100 new and exclusive games to play across iPhone, iPad, Mac and Apple TV. Apple Arcade game will be great for the families, respect user's privacy and will not have ads or require any additional purchases. We think Players of all ages are going to love Apple Arcade". He also believes in Apple that it is one of the most successful game platforms for everybody and that the reason they all are taking games with Apple Arcade in a more innovative way as possible.
Launch of Apple Arcade and about the price.
Apple said about the Apple Arcade that it will launch this service this year for sure before November. If we talk about the support of Apple Arcade then Apple reveals that it will be supported in 150 regions. Now about the price and I think there is no need to hide from you because you all know the pricing aspects of Apple products and services. For Apple Arcade, it offers monthly subscription plan and it may cost you $4.99 per month. Forget the price, you already know the features and facilities which we mentioned above so pricing should be your second concern. Don't judge the service according to its price.
Final Words
Congratulations to Apple for their upcoming Apple Arcade. One more service is ready to launch and we are sure again this time no such disappointment you get. Keep your Finger crossed because we believe people will like to play this special and innovative Apple Arcade. All the very best for success. Definitely, you will win the heart of users who love Apple products and their services.
Get in touch with us for more interesting articles.