LETS TALK ABOUT LATEST VERSION OF IOS.
The next version of IOS is going to be IOS 12.2 and IOS 13, the Apple's newest introduction in 2019. Although IOS 13 will take more time for introduction in the market. It will come in mid-season of this year.
But let's now focus on latest version of IOS 12.1.4 which addressed the problem of time bug and lingering. It will solves the major problems for some people. So let's start with some important features and updates of IOS 12 that will determine why one should upgrade his iPhone with latest version.
IOS 12 will increase the processing speed of your device-
Most of the devices that are working on IOS 11 version have encountered the problem of low processing speed and reliability. IOS 12 troubleshoot this problem effectively with this latest version. Sometimes problem of slow processing and performance encountered by users.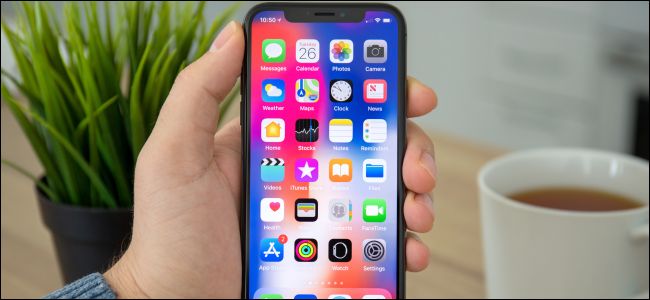 While updating their devices on latest version IOS 12 which eliminates all these types of problem. Due to this user will not encountered these types of problems in future.
You and your family members can use the existing devices effectively without worrying of slow speed.
IOS 12 have update of grouped notifications-
For some users this may not be an important update but it is an effective one for sure. Group notifications are now essential part of IOS 12 because it enhanced and modified the lock screen alerts that user see every day. It collects all the notifications such as message, topics, threads etc at one place so that users can see all the important notifications at first glance only, results in reducing the headache of individual notifications.
Essential highlights
IOS 12 relive the users from the problem of individual notifications
Intelligently aligned notifications at one place in the form of topic, thread, message etc.
User can now see all the notifications at his lock screen with a single swipe.
Upgrade in Memoji and updates in Animoji-
According to the Apple, the newest introduction of feature Memoji in IOS 12 is attracting many customers. Basically, this feature is a customizable mask that will match exactly like your face. This feature still exists in the messages from where user can select accessories like sunglasses, earrings, eye color, hairstyles etc.
Whereas the feature of Animoji little bit advance in terms of technological advancement which includes feature of tongue detection, wink detection and variety of facial masks such as ghost, koala, tiger etc.
Essential highlights of Memoji and Animoji-
Enable feature of tongue and wink detection in IOS 12
Clips of Animoji and Memoji will last up to 30 seconds. That can be extended up to additional 10 seconds.
Now let's focus on upcoming version IOS 13
Well nothing is confirmed about its release date, only the rumors are surrounding the internet but it is to expect coming mid-season of this year. But users will see some type of updates in the features of IOS 13 what are those updates let's discuss.
Problem of volume pop-up-
Yes, this is true many iPhone users are facing the problem of unnecessary popping up of volume IOS 13 will rectify this problem. Currently while increasing and decreasing the volume in the device unnecessary pop-up is appeared on the center of the device screen and it will remain there until you adjust your volume. After this for a few moments you neither swipe it away nor cancel it by using cancel button this frustrate many users. IOS 13 is expected to solve this problem in upcoming version.
Update in alarm notification-
It means now the users can take holiday from the alarm notification. Well this is a feature not available in android also. Currently when you set alarm you have to snooze it with a specific time period (include start and stop time) but in upcoming version of IOS 13 you can turn off alarm for one day and it will reactivate again day after. It means now you don't have to waste or disturbed your sleep time again and again for snoozing and turning off the alarm.
Further updates in Siri–
Although the Siri already got some important updates in IOS version 12 but further updates can also come in upcoming version 13 especially improvisation in the receiving or rejection of phone calls. Efforts are in the process regarding automatic sending of the text message to the caller explaining the reason of call rejection by the receiver.
Also the feature of CarPlay integration can be introduced in upcoming IOS 13 version so that the user can able to see multiple notifications, messages etc along with the details of their location when they were driving to home
Conclusion-
By each passing day Apple is redefining the definition of technology and raising the bar of its technological innovations continuously, which result in the increasing hunger of consumer demands and surprisingly Apple never fails to disappoint them only IOS version 11 which was considered below par upgradation according to Apple standards and guidelines. Other than that apple is just shining bright in the smartphone market.