Mobile Apps are essential for the growth of retail industry
As a professional industrialist, we can attract consumers towards retail industry by using the retail mobile applications. But the question is there are lots of retail apps competitions in the market. What are the features that will standout your app from the other apps available in the market? In order to attract consumer towards your business you need to analyze and understand the basic features that consumer will expect in your retail app. Therefore, today we are going to point out some basic features that any retail app must have or you can say most of the established and famous retail industrialist has enhanced these features in their retail app to attract consumers towards their business.
Establishing a brand through loyal campaigning-
First and foremost thing that any retail industrialist should kept in mind while developing their retail app that consumers trust and loyalty with your brand can become a standout feature of your app.
Therefore, it is essential that you provide effective offers and discounts on your products and services that will keep consumers hunger towards your app picking and alive.
You can also increase sales and create upsell by doing the loyalty campaigning. Loyalty campaign allows retailers to cross-sell opportunities in order to increase consumer's engagement and this will ultimately result in sky rocketing sales of their products and services.
Feature of push notification in order to increase sales-
This is the feature that every consumer demands from a retail app. It allows consumer to get instant notifications regarding the latest information about products and services such as launching of a new product, sales and discount offers etc. This feature is essential for you because it serve as a bridge between retailer and consumers where it allows consumer to get right information of the product at right time, by getting timely notifications makes the consumer purchasing and app surfing experience convenient.
Enhancing consumer shopping experience:
Your retail app must have easy to navigate interface features and specifications, otherwise consumer will move to another app. Irrespective of how high quality products and services your app contains. If consumer find difficult/complex to operate your app services then he/she might opt for another option. Easy navigation and interactive features will helps in engaging of your target consumer with your app. Hence, your sales will increase which in turn increase your profit.
Effective business marketing-
Smart phone applications now-a-days also becomes an effective marketing tool for retailers and industrialist. Therefore, every business owner whether small or large does not matter to keep updates his business with ongoing market trends so mobile app become an important medium for competing in the market. A business owner who doesn't upgrade their business with ongoing market changes is also building application for their business so that they can survive in this era of high competency.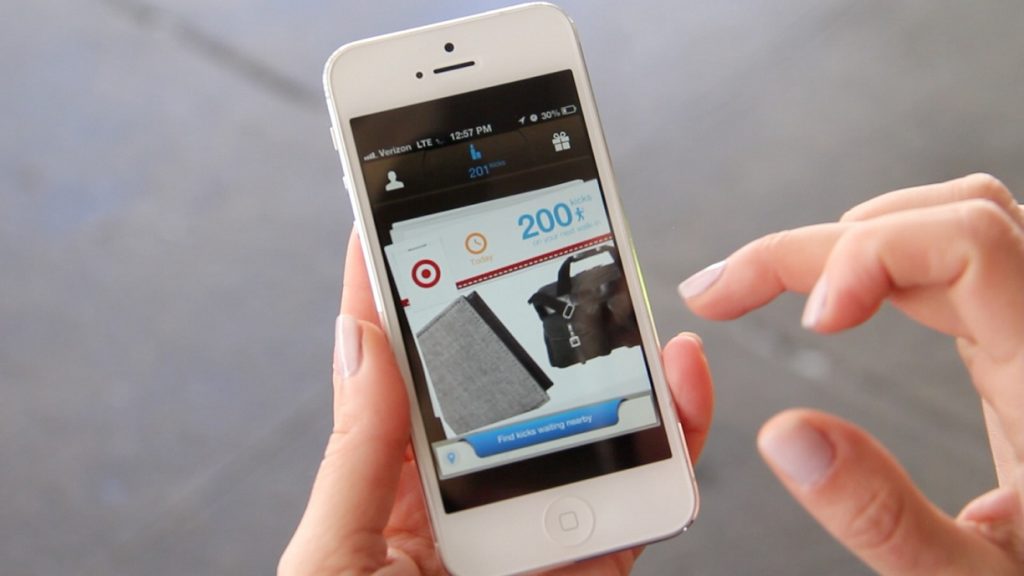 Survival of business depends upon the smart phone app. Therefore, we can see overall transformation in retail industry so thanks to smart phone app for this innovation in retailer business.
Leading retail smart phone apps:
Amazon-
The giant of the online E-commerce and retail business industry, user friendly online shopping store allows consumer to do free purchases from the smart phone. With just a few taps of fingers consumer can buy, shop and purchase their products via home delivery.
User can also choose his/her mode of payment conveniently such as cash on delivery, payment through bank, credit and debit cards etc. It also provides facility of return and replacement of a product within 15 days and due to the success of amazon, many retailers have inspired to create a mobile app.
Starbucks card online-
Starbucks is brand known for high standard of quality and consumer experience and they follow this principle for both on their app and their physical stores. Their app is highly technological advanced and enhanced in order to achieve consumer satisfaction. Consumer can make transactions, track payments and can monitor rewards points, loyal Starbucks consumers use Starbucks card mobile apps to make purchases.
The subsidiary of Starbucks app mystrabucks allow consumer to download free content and music on Starbucks digital network. This app comes with advanced inbuilt features such as QR (quick response code), store locator, drink builder, food and coffee menu etc. Although services of this app only available on I-PHONE.
Walmart-
The largest retail chain store provides a free smart phone app available on Android. Due to its in-store pickup discount facility, consumer shopping task has become quick and fast.
Walmart smart phone app links the user bank account and credit card for faster online transactions. After making purchases from the store user payment is made by scanning user phone at a point of sale terminal and payments are processed through user's fingerprints and passcode.
By understanding above mentioned points we can say that smart phone applications for retailer business is a necessity otherwise surviving in this high competency of retailer's business is not possible. Retailers must develop mobile app for their business for the high exposing of their products and services in the market which will increase their consumer base and demand.
If you are going to start your business. You must have to go with your own website. Kindly get in touch with us for any kind of website. We will be happy to help you.