Think twice before talking about the applications these days and do you want to know why I say this. Nowadays there can be a good business startup if you want to turn the application and yes you will get the fruit of the investment rapidly. We can understand the work pressure for building the app is not an easy job and tough to handle but we watch out today's generation that is too dependent on the mobile apps. Even if you are looking to build the application for the enterprise then it's obvious that you can win the heart of everybody but just focus on proper tactics.
Suppose you need the best application to show then what's the first thing you look for? Any guesses? Might be a software of app development and yes it's true that you need to remember that without special software, it's hard to say your application can build soon or not. Let's start the day with today's article as I am going to share some software for enterprise mobile application so keep your eyeballs here.
You need multi-platform app builder then Choose 'Zoho Creator'
I hope this software can be very helpful for you as it only aimed at businesses which can simple your process and modify too. If you are looking to build the applications for sale management, order management or event management, this software "Zoho Creator" gonna be the plus point for you folks. Let me share something more interesting stuff about this software as it has drag and drop editor so you can enjoy building an app in a single dashboard. Suppose you need the application for a wider market then I can suggest you use the software Zoho Creator first. The starting price will be from $10 per user per month for up to three apps.
Software with no coding process, 'Appy Pie' is best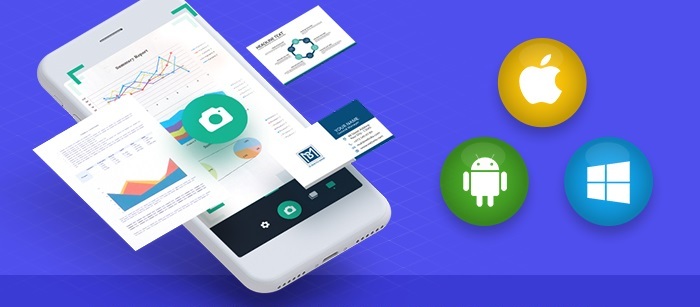 While hearing about no coding stuff, most of the developer feels relief because if no coding then work can be done quickly and this you can watch on "Appy Pie" software. The software is best for application and well-known because too many options you can watch which is hard to find on other standard software. There is also a drag and drop option which give access to you for adding Chatbots, AI, AR and Virtual Reality. You can watch some videos while using this software so that proper guidance to turns your work into a simpler process. The price of using the software starts $36 per app per month.
Looking for software that focuses on business app only, Choose 'Appian'
This type of software is one those which every developer is looking for. Its goal is just to stay on enterprise app for business. Its optimize processes uses automotive process and AI. Suppose you want to change something after you complete your process then you can and there is no fear for data lost. You can see the option for using the data is not so complex. It can help you to make your application more interesting. Now about the cost of the software, if you want to test then it is free for every developer. If you look to use the software then subscribe with a payment plan which is $90.
software without developer code, 'AppSheet' is best.
So, another platform or you can say software where there is no need to develop code to build an app so pronounce it as 'AppSheet'. So if you need to integrate data from multiple sources then it has easy process. If you are looking to import the spreadsheets then do directly from MySQL or SQL Server. Are you in need to add advanced features? You can add GPS and maps, image capture, signature capture and email notifications. So the software cost would be $5 per month for every active user.
Final thoughts
You can read out many types of software we agree but basically we have written this just to inform you some advanced software are there. They are the best and top-trending softwares that make your business easy. Even I share the cost of these softwares for you.
Make sure costing will be the secondary objective of yours. Just wait for the revenue that is going to earn in future with these softwares.
Comment below to let us know how you find this article. For more interesting articles get in touch with us, till then keep reading.