You all know how the mobile application plays a significant role in our busy lifestyle as no matter how much you are busy in your work you always need every mobile app which can complete your task.  Whether you want to play something, looking to learn something, want to keep some basic tips strategies for your business, all these can be done shortly all you have to do is just download your favorite application from the play store that you are looking for and use it on your smartphone.
Currently, people prefer to use the gaming application as for every user it is their free time partner so whenever the users feel free they try to look for some gaming application. Well not only gaming application, but there are also many such application where you can earn money so right now we are talking about latest Game Application LOCO.
Before going further let me ask you a question, did you know about LOCO application or how it works? Okay so, let's discuss something about LOCO application and how it works when the user uses it.
LOCO Application
Well, you can call this application an earning game or a game show application as here this app offers the interactive game show for the users that allow them to answer ten multiple choice questions and after winning you will earn money in real time. If you are excited then let me tell you that the amount is ten thousand and it will directly add in your Paytm account. If you are interested then you can play at 1:30 pm and 10 pm on weekdays and once 10 pm on weekends. There is no problem of language as it is available in both English and Hindi and also the application co-founder and CEO Abhishek Madhava said the application is soon to be launched in Telugu and Tamil language.
So, this is the introduction of LOCO application for those who are unaware now let's move forward and see how this application works.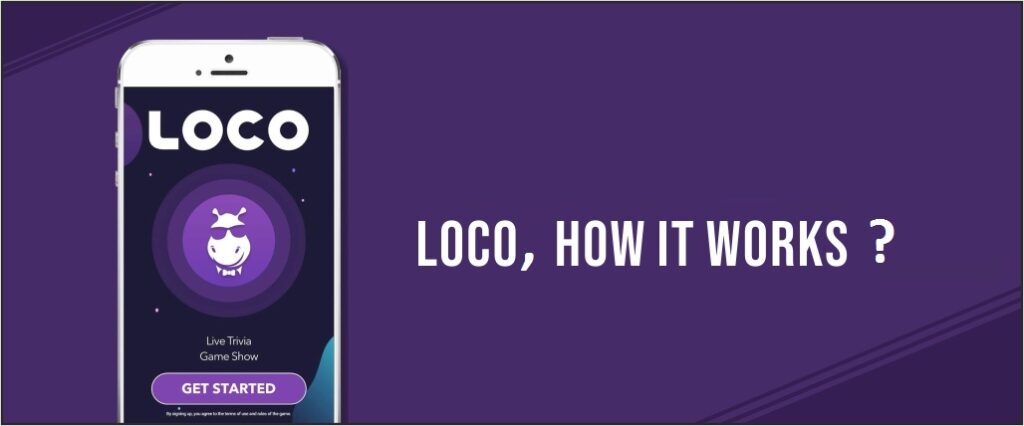 Once you download this application in your smartphone and you have entered the username after opening this app of minimum 4 characters, you can key in referral code and if you don't have then move forward. When you move to the next page it shows you the countdown to the next game and glimpse of your leaderboard. You start with your zero balance and if you win the amount will be raised according to that. For the "Rules" and "How to play "section, you can click on the setting and browse through. For more information, you can add your Paytm details so that whenever you win, cash transfer to your account automatically and here it also provides the language change option too for all the users.
If you are unaware about this game rules then it will display everything before the game start and you should be punctual when you want to play even if you are late for a second then you are able to watch not to play with other contestants. After every question, the LOCO app displays the name of the winner who won this question. The question gets tougher and if you are late to answer then you are directly eliminated from the game. Every quiz will take time of just 15 minutes and after the finish, the LOCO app displays the name of winners with their cash prize. If the overall amount is Rs 12500 and there are 50 winners then you can count according to that so here the game simply indicated that more the player the less you get.
Moving further, let's discuss how this application earns money-
. As you all know how it is important for the stars to promote their upcoming movie and album so what they do they contact with this app and LOCO promote their movies in their application and take a huge amount of revenue.
. Promotion is one of the best ways to reach a large number of audiences. There is one more game i.e. LOCO BAZAR. Here the users just have to guess the prize of an item so it is just kind of promotion.
So at the end, we just want to say that if you are looking to earn money just sitting at home or if you interested in some gaming application then we suggest you to play LOCO for sure.