Whenever someone talks about the free plans mobile scheme then we always remember the Reliance JIO. Reliance is the one who first started to provide free internet and calling process. We are not saying Airtel and Vodafone have not done anything but it comes after Reliance JIO. Now we think Reliance is going to lose its users because the hacking process is going to ruin their reputation. Scammers are going to rule on JIO smartphones. Read out till last to get aware if you are Reliance user. 
Earlier scammer used 'Reliance JIO offers GigaFiber service' to scam.
Two months before in 12th August 2019, Reliance JIO offers GigaFiber broadband service in India. Even they are looking to offer many such services but unfortunately, users complaint about the scammer. The scammer has started to share e-mails with a fake activation request.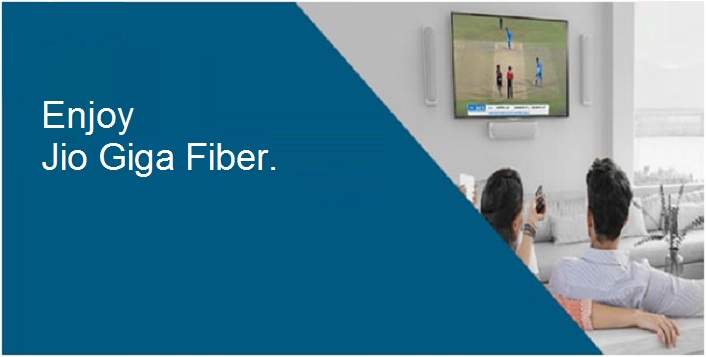 Scammers were started sending the request of the service activation. Unfortunately, some of the users became the victim of such fraud. Let me share the line of e-mail, which scammer used to send JIO Users. We guess after that you can keep yourself alert. "GigaFiber-Activation Request Received" and of course, it is just to makes you fool by sharing such false mail to user who can raise interest by reading such line.
Now what scammers are doing to scam?
Now the main role of the scammer for the users started when they carry links to "confirm the request and check for pricing and plans" and after that, they ask users to share their bank account details and it is just for you to complete the subscription and after that, you know what the result is. Even you can check mail that it replicates the message font color and style which you already saw on JIO.
Even they also shared a message of fraud to every user and the message is like "Good news!!!! Jio is giving free 25GB data daily for a 6-months download app and register to activate offer link." We have shared this line because we want all users to stay away from such messages because Reliance JIO has not sent anything. Suppose you click on that link, you can watch out that that the APK file name called My Prime gets downloaded. This should be a serious problem for you because it can play the role of hidden malware for stealing your data. 
Wrapping up
You heard about the smartphone hacking and malware software now the time is of JIO to face such kind of hacking strategy. Right now there is no such solution shared by anyone as it is up to you how you play smartly for not clicking on that link which offers such free offers.
These are all fakes we again create an alarming situation so just avoid it instead of opening up and filling any detail.
If Reliance shares any information regarding this hacking or scammer solution then we will update you soon but till then get in touch with us and stay alert!