Normally we operate our computer system daily for some purpose. Just ask one question to yourself that which browser you use? Most of the people use Chrome or you can say that it is widely used browser. Well, if you don't know then let me remind you that here is a another browser that is Mozilla Firefox. After Chrome people love to use Firefox. These two you will always watch out in any Computer system. Wait, just add one more newly launched browser and that is Brave. Today I am here to introduced you with the latest launch fast web browser with the name of "Brave".
"Brave" has the solution of your problem.
Brave is a web browser which is completely a solution to your problem. Most of you are fed up from the ads or many such disturbances in your web browser when you use. Brave has the specialty to remove all such things which you want to avoid. so I don't think you need to doubt on this fast web browser. Proper definition with some advanced features about the Brave you should know. This article is for all my lovely readers. Today I will show how Brave is fast web browser as compared to others.
What actual the web browser Brave is?
It is hard to find out the free web browser. So let me tell you about Brave. It is free- open source web browser which is developed by the Brave, Software Inc. The use of this web browser is to track the website that it contains malware or not. It is also ready to track the ads and lock those advertisement if you don't want to see. Now the important point is, what operating systems support Brave? It is ready to support Windows, macOS, Linux, Android and Apple. Entire code has been developed of this web browser in C, C++ and JavaScript.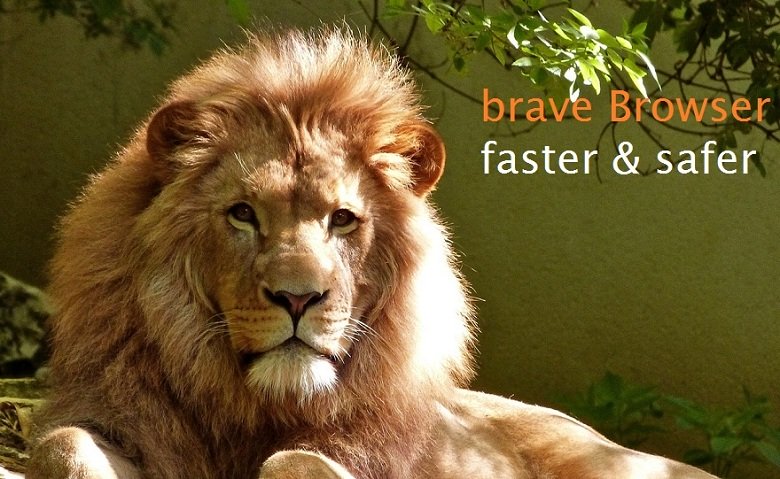 It is must for you to understand about the Brave web browser. Let me tell you the actual features and some advantage related to this web browser. Brave has some advanced features and better than Google Chrome and Mozilla Firefox. Read the article till end.
Brave has Highly advanced features.
1. Your personal and official data in Brave is save
I know you all people like to operate those web browsers that work not only faster but also ready to make your safety as a first priority. So let me introduce to you the web browser called Brave which is basically for all such purpose that you need. We all want those web browser that never steals your personal data and never send to the third-party. Such informations are highly personal and it can't be leaked. If it happens then definitely it creates an issue for you. Brave never did such things as it keeps your entire data safe. So don't worry while using the Brave web browser in your system.
2. It blocks the advertisement
You all here to check out that what special quality does Brave have which is not in Chrome and Firefox. So let me tell you that Brave should be your first choice because it simply blocks the advertisement that you don't want to see and even the entire ads system which interrupted you surfing. More features were like Cookies control, keeps your HTTPS upgrading, per-site shield setting and yes it block third party scripts.
3. You can manage your entire data
Now, this can be too common for you but the fact is people always go there where they find a safety. Here we will explain something about the privacy and security of your data. Brave has the ability to store your entire data which is personal for you. The data is saved on your computer. Brave allows you to delete it anytime whenever you want to delete. The fact is web browser Brave support all chrome extensions for your security as it includes too popular password managers like Last Pass and 1Password.
4. Brave is faster than others
Okay now the time is to tell you that is it faster and better web browsers as compared to other browsers like Firefox and Chrome? Plus point to use the Brave browser is that it is faster in comparison with Chrome and Firefox. When you operate the Brave on your desktop then it will work two-times faster than Chrome and if you operate from your own smartphones then it is eight times faster. I think this is the biggest advantage to use the Brave browser first whether in mobile phones or PC.
Conclusion
On a concluding note I can suggest you that Brave is safer and faster among all. We all use our personal computer daily. Nowadays laptops, computers and mobile become our need. If we need to find something we use Google without wasting time. Also there is no doubt that we operated many web browsers. Some have bugs issues or some are slow. Brave is a browser where it is hard to find any mistake. It is faster, secure and keeps you updated. I think this browser should be in your list of best web browsers for mobile and PC. For more updates get in touch with us. Till then keep reading, keep sharing.