Awareness in society about the app designed by election commission.
The time has come where we can say our favorite leader is going to rule our country that not only helps to make our country a forward-looking but also ready to remove all such problem which we are facing. This year election results will totally bring a vast change and even this time we expected the best one to rule. We people always expect something good is going if he/she is elected but does it happen?
It only up to you how you see a change in your country so without wasting time to point out negative or positive way about the leader rule think about our country changes. Wait, are we here to discuss about the election? Not at all, as we want to tell you that election commission he made or designed something new for the voters.
We all know lack of fast information channel track the complaint and transmit it on MCC Violation. Here the MCC stands for Model Code of Conduct where it shows a delay in reporting MCC result in culprit escaping detection from flying squad of the election commission. Also, there is a lack of any documented and evidence in form of video or photo was a major problem and here the commission has also shown everyone about the percentage reporting of inaccurate which is properly a wastage.
If you are looking for a fair and free election then our Election Commission has launched an application name cVIGIL which stands for Vigil citizen. It is an android based mobile application that is ready to help the user to register the complaint related to the conduct of the Lok Sabha election. With lots of research, we find out that this application expected to ready till 18 March this year and it did that. As the district administration says it enables the citizen if the problem is related to threatening to votes, causing enmity between voters on caste and religion basis and flags or boards on the premises of private person.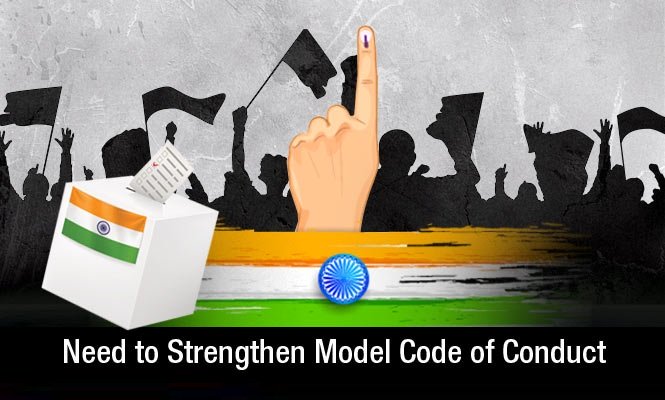 We would like to highlight something about this application that this app is for the android user equipped with a good internet connection and GPS facility. So, if you find any misconduct in the election or you are a witness of something then you can simply report. This application connects the citizen directly to District Control Room, Static Surveillance team creating an accurate reporting and takes strict action. If you want to know how this model will operate then let's find out-
If you find anything misconducts in the election then what you have to do is just click a picture of that or make a two-minute video which is happening near to you. Upload the picture or video on this application along with the automated location. After completing this process you get a unique ID to track and also you get some updates on your mobile. In this way, you can fill a number of complaints and get a unique ID according to that.
After you filled a complaint regarding your matter, the information directly beeps into District Control Room where it assigns a field of unit and each field unit has its own GIS based application called "cVIGILInvestigator". It enables the fields of a unit to reach the location on time by following GIS cues.
When the field of unit has reached their and take action, the report send by them via online through the Investigator application to the concerned returning officer for decision. If the incident you have sent is correct one then the whole information directly sends to the National Grievance Portal of the Election Commission of India and also they informed the citizen within 100 minute who sends the complaint regarding this matter. Election days are near and the Election Commission spreading awareness about cVigil application where you don't have to worry about your difficulty as you are helping our country from such political complaint. So, without any fear just snap a picture or make the video and share it if you find any misconduct in the election.
If you are going to start your business. You must have to go with your own website. Kindly get in touch with us for any kind of website. We will be happy to help you.