Writing a word "Hello" and then send it with just one click and the best part it may reach to the next person who lives far away from your house. Thanks for developing the messaging applications which play their role by sending some files, video and text to the person who lives thousand miles away from your house. Such a technique is always on first priority instead of sending letter. Basically, for this, users always go to the top trending messaging application and right now the current trending app is WhatsApp. This Facebook-owned Company is used by millions of people because they know the feature and update WhatsApp offer, other messaging application is different from that. Right now the Company updated its features with a new technique of finger lock.
Most of the users used this kind of feature to protect their phones from any other next person who can steal their data. Nobody is going to delete or get into your data if you operate a Finger lock concept. We used this feature from a third-party app but now thanks to WhatsApp who will now offer this natively.
How WhatsApp Finger lock sensor can start working?
Most of the users were unhappy before introducing this new feature. They are worried about their personal data. Now the problem has been solved with finger lock, if you update your smartphone now. Now if your phone is unlock and you have given this to someone then no need to worry. Nobody can see or steal your personal data.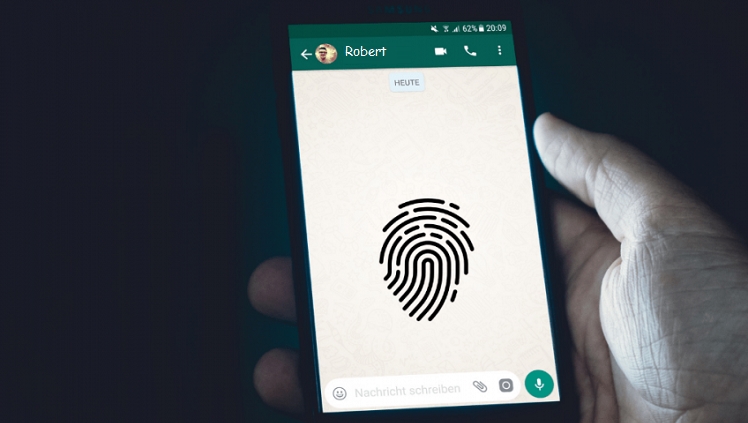 Nobody can open the WhatsApp without your fingerprint.  Company said, "Earlier this year, we rolled out Touch ID and Face ID for iPhone to provide an extra layer of security for WhatsApp users. Today we're introducing similar authentication, allowing you to unlock the app with your fingerprint, on supported Android phone."
Follow below mentioned steps to update
Your first step is creating an alarming situation for you as if you want this feature then first update your WhatsApp app now. Also, register your phone with fingerprints for unlocking and this can be done via Fingerprint sensor.
After completing the above step demand, first, go to "WhatsApp" and click on the "three-dot menu". Simply go to Settings after that.
When you open up Settings, navigate the account and after that, you will find the Fingerprint lock option under the Privacy section. Click on it
Next switch on the toggle "Unlock the Fingerprint" and after that, your phone asks to input your fingerprint once. You can now watch out WhatsApp protected with a Fingerprint sensor.
Now the best part, if you look to change the time limit of WhatsApp to lock after your exit then you can do this. Process is still the same as you can set the limit of time at least for one minute or at least for 30 minutes.
Conclusion
Still, the report said that users can even reply to the chat or may message via notification of WhatsApp so we think this should be removed too. Finger lock senor is the best option to save your chat and we guess WhatsApp is the only who introduced first this finger lock feature for its billions of users. Very soon it will be started to rolling out all over the world.
Here what about iOS? iOS users can use Face ID to unlock the WhatsApp. This is all about to enhance the security level of users so they can use these apps frequently.
In near future we will see many more changes within WhatsApp, which will definitely enhance the security of users. To know more kindly get in touch with us till then keep reading, keep sharing.