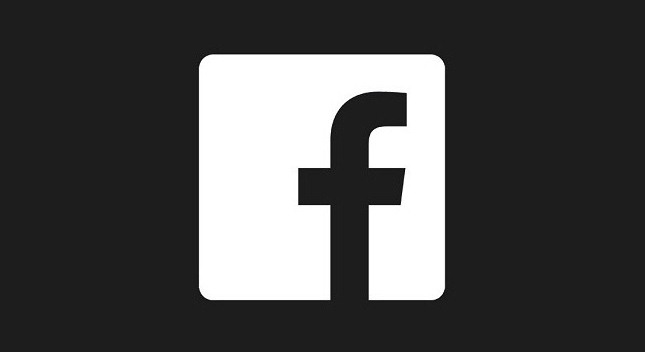 Dark mode is one of the most popular features of 2019. It has become the most requested features on all popular apps. The first dark mode feature was introduced in WhatsApp since then a lot of social media platforms and instant messaging services have started offering dark modes in their app. Reason being, a lot of people keep using or staring at their mobile phones which badly impacted their sleep. That's why in order to mitigate the damage caused by excessive light of phone screens; dark mode was introduced in order to improve the health impact of the apps.
To tackle the issue related with health, the social media giant 'Facebook' has also introduced 'Dark Mode' feature for its website as well as for Messenger. Let's discuss about it in detail below.
Facebook's dark mode feature is rolling out in the market
Whatsapp is the first app who introduced dark mode feature in the app, but now Facebook has also introduced it in its app. Some Facebook users have started seeing dark mode on the app.
As per the report from Android Police, a Facebook user reported seeing dark mode appearing on the app but it disappeared shortly. Similarly, a user on Reddit had reported the same experience two months ago. There were some Facebook users who shared screenshots of dark mode on Twitter as well. Although the feature isn't available for all it's clear that Facebook has started testing it among selected users.
However, Facebook dark mode feature is visible on the new design of the app which was disclosed earlier this year. Facebook's redesign is available for its Android and iOS and the desktop version as well. Though not all users are access to new update as now, only those people are getting this feature on whose phones the feature is tested by the company.
Facebook Dark Mode for Android Devices and iOS
Folks, let me tell you Facebook mobile app doesn't built-in dark mode feature yet. However, a well-known app researcher Jane Manchun Wong has found evidence of its development. Still, it is expected that it might appear for Android, iOS, and iPadOS around the same time the new desktop design makes its official debut.
Furthermore, Dark Mode is already available in Facebook Messenger. You can activate this feature by simply tapping on your profile picture, and then tap on the 'Dark Mode' switch. Similarly, apps like Twitter, YouTube, Gmail, and Instagram have also implemented dark mode. Instagram dark mode works like sync with the system default dark theme, but it's not clear whether Facebook dark mode will have similar functionality or not.
Facebook also has dark mode feature for desktop
Like Android and iOS devices, Facebook has also started rolling out dark mode for its desktop site with an option dark mode. So if you're a part of Facebook testing group then you'll see a notification asking you to select between normal or dark mode designs the time you'll visit Facebook on desktop.
If you're not a part of testing group then don't worry guys, dark mode will available worldwide soon. Meanwhile, you can use Google Chrome to 'force dark mode on Facebook'. However, this isn't the official dark mode but you will enjoy the experience.
To enable dark mode on desktop, make sure you have the latest version of Chrome, if you don't have then install any available updates automatically.
To sum up!
Folks, as you know that Dark Mode feature is not yet arrived in Android and iOS, but we expect that it will arrive soon in Android, iOS, and iPadOS. The dark mode feature in Facebook will reduce the health concerns of the users. Also, the users who saw dark mode on Android were just a part of a test batch that Facebook used to try and see if the mode would launch properly.
If things went properly then dark mode will roll out on Android and iOS devices soon. Just wait for the feature till it arrives on your smartphones. For more updates get in touch with us.