As reported by Facebook on last Wednesday, it is going to launch a 'lite' version for Instagram in 170 countries. Which countries are those? What is special in this 'lite' version of Instagram? Here's all you need to know. Social networking has become an important part of our day-to-day lives. It is one of the most popular activities done online. Over 3.6 billion people were using social media in 2020. And the number is only expected to rise in future. People do social networking over the internet for a number of reasons. It ranges from entertainment to business, education, finding communities and so much more. Hence, for effective marketing, it is important to catch up with these updates.
Out of them, Facebook is the most popularly used social media platform worldwide. It was reported to have over 2.7 billion monthly active users in 2020. Lately, the company has rolled out various updates on the apps owned by it. And this time, it's Instagram.
Facebook Lite was launched in 2015, which is a lighter version of the actual Facebook app. The regular Facebook mobile app took so much space and was hard to operate with slow net. Hence, the app was launched so that it could be run on mobile phones with lesser storage and slower internet.
Similarly, Facebook launched Instagram Lite and there's all that you need to know about it.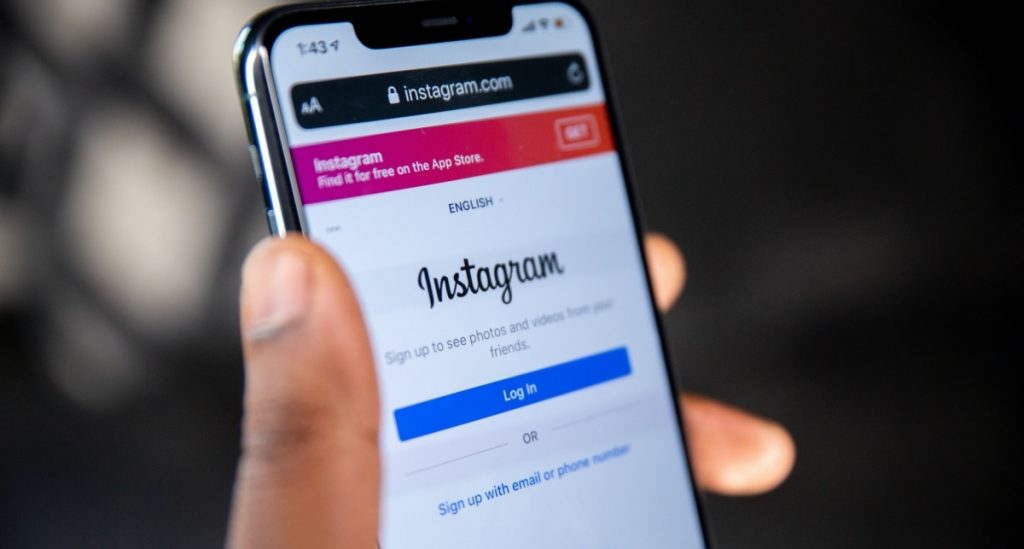 A bit about Instagram
The photo-sharing app Instagram was launched in 2010. However, it was bought by Facebook in 12. Instagram has now over a billion users. Moreover, it yields Facebook revenue of over $20 billion annually.
Earlier, it was possible to use Instagram only through its mobile app. But now, you can access it on your browser app as well. Just like that, Facebook has rolled out a number of useful updates on Instagram. For one, Reels has turned out to be a really great feature update.
The isssue
However, there has been one major downside to the app—internet and storage issue. The Instagram app requires about 30 mb on installation. And as you use it, it keeps expanding that and ends up taking even take gigabytes of space. Moreover, this also causes a lot of data consumption.
Hence, it can get difficult for people with slower internet and lower storage phones to access Instagram.
What is Instagram Lite?
Instagram is in the list of top most-used social media platforms. However, people in countries with slow internet issues face a lot of difficulty using it. This also keeps Instagram from expanding its user-base.
Therefore, on last Wednesday, Facebook has announced to launch a "lightweight" version of Instagram mobile app called Instagram Lite. It has been released in 170 countries with poor connectivity.
With this lightweight version, people living in rural and remote communities will be able to use Instagram even with slow net and limited storage.
What makes Instagram Lite "lightweight"?
Instagram Lite requires only 2 mb to be downloaded on a mobile phone (unlike the regular version which required about 30 mb). Hence, there will be less data and storage consumption. Thus, people in countries with lower bandwidth will now also be able to use Instagram.
And the best part is, regardless this compression in size and data consumption, the app will still retain its key features. So, even the people using even entry-level mobile phone will be able to use these features. To keep those features on a smaller version of the app, a page from Facebook Lite was taken. It works by offloading the code from the app running on the phone into the cloud.
The lightweight version of Instagram was also released in 2018. However, it was taken down from the Google Play Store due to some technical issues in the app.
What features are focused on the most?
Since it is a lightweight version of the app, features needed to be weighed and prioritized. Hence, the developers started with focusing on video and messaging—something that people valued the most. In fact, remote dwellers are found to use these media more than urban dwellers.
However, preserving the beauty and features of Instagram along with making it perform well with poor connectivity and slower network has been a difficult task for the developers.
Hence, the developers removed data-consuming features like animation, transitions, AR filters, etc. And the features which consumer lesser data like GIFs and stickers have been kept. The app also retains the "dark mode" feature.
Who can access Instagram Lite?
The lightweight version of Instagram has been released in 170 countries with poor connectivity and internet issues. However, people in any part of these countries with access to internet can use it. The app can be accessed by both Android and iOS users.
Final Word
Facebook-owned Instagram can now be access with the new lightweight version of app—Instagram Lite. It will allow users in the areas with poor connectivity and bandwidth to access the app. The app retains some key features while it has dropped some lesser important features. This was done in order to manage data consumption. The developers have prioritised the speed and lightweightness of the app. This will allow Instagram to expand its reach to rural areas and widen its user base. Hence, it is also likely to affect the marketing patterns on Instagram.
Catching up on such technology updates is crucial for smooth running and growth of E-commerce entities. So, make sure to stay updated!