Smartphones these days jumping towards the advanced technology pool as these days you can find out every mobile is something different and unique from each other's. Present situation is like this so we expect the coming future is going to change the level of mobile phones forever. Every big smartphone company knows what the audience is looking for, no matter how costly it is, but your smartphone should be worthy. Right now foldable mobile phones are in limelight and in demand too. This is the first time when we saw something exceptional features and technology in a foldable smartphones.
You are not just to imagine the foldable phones in your hand; you can purchase it too and use it for your personal purpose. Something extra-ordinary the experts have developed so we guess some special kind of tech has been included while developing such phones. Of course, they operate some special kind of tech because these mobile phones are worthy and yes the gadget is totally different from normal phones. The blog is for this purpose as here we gonna share some information regarding the tech used in foldable phones so that it gives more positive image of such mobiles in front of users.
Display technology used in foldable phones
First is we gonna talk about the display as you have seen in images of the foldable mobile phones that it has curved edges and you can simply fold it. Some special kinds of tech have been used here for sure. Such foldable mobiles are based on flexible display technology where it built with the OLED screen.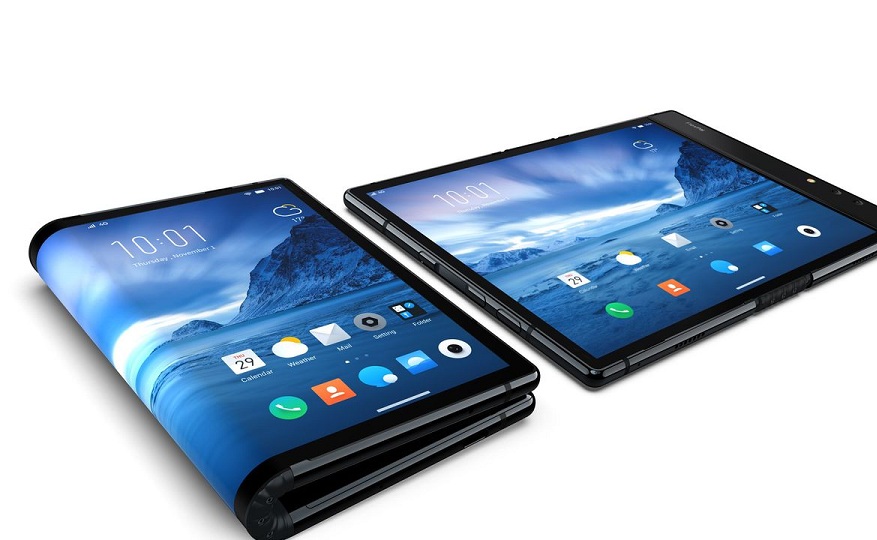 You have seen many LCD screens in your life but the OLED screen is quite different as you can check the pixels and light portion of the screen that emits light built into the screen itself. Even you can check that the display of the image also built into the screen itself. You will not find any glass pane of the top of it and this is going to be the best quality of OLED screen.
Unique "Metal Hinge" too included for the structure of foldable phones
One more special tech has been used for making this foldable mobile more interesting one for the users. They used a Metal hinge which is just for separating the back section of the device into two-parts. The two devices should be balanced carefully and this situation Samsung need to work on with batteries and electronics so it even ensures weight distribution. You need to understand more about this tech. It hides the interlocking gears which are for transition the devices more carefully from folded to flat. This can be done without giving stress to the mechanism.
"Three-way split-screen multi-tasking" of foldable phones
Samsung added, "Three-way split-screen multi-tasking" which plays a significant role in foldable mobile phones as with this you can use extra screen space when in tablet mode.
In fact, when you purchase the foldable phones, there is also an automatic switching of applications from the two screens as mobile s open and closed and this technique Samsung pronounced as App continuity. Let me share this with an example- suppose you want to go somewhere and you opened up the map in your foldable phone then the application will be resized to fit it on the large screen at the time when it is unfold.
Conclusion
If someone ask that what is the future of mobile technology then show them your Foldable smartphones. This smartphone's quality and tech is hard to find in another one. We care about the price but the phone is worth to purchase so don't spoil your dream of purchasing the foldable mobiles just for money matter. Some tech has been added by the Company so I guess the importance of foldable mobile will increase more.
Now its time to see, what after foldable phones? What we are going to see new and extraordinary in smartphones market? Just read the whole content to know more about it. If you have any query or if you want to know more about anything else, kindly get in touch with us.