In this digital era surviving without smart phone apps are not possible. Because the time has gone when apps are used to be for fun, playing and entertainment purposes only. Now apps have become a digital tool by the use of which we can organized and enhance our lifestyle. There is an app available for fulfilling of each and every type of task which we do in our day to day life. Ranging from shopping to health checkup, cab booking, etc. you name the task you get the app. This is the level of impact which mobile applications had made on human lives.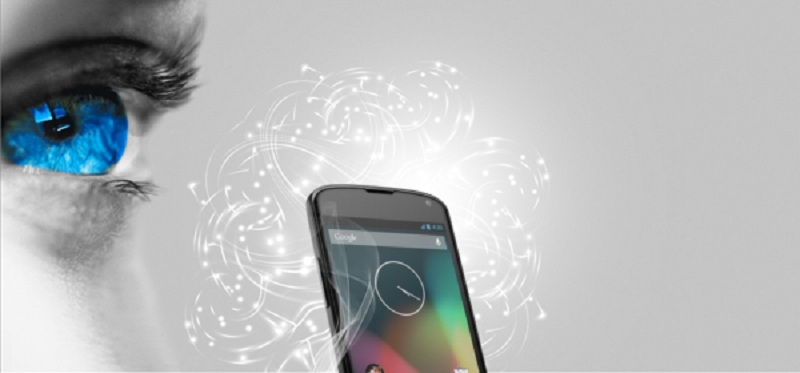 Due to increasing number of downloads on play store and app store every year. The app development sector growing at an unprecedented rate. Huge opportunities and scope begin emerging for an app developers companies in coming times. But now we are going to focused on latest emerging smart phone application trends of 2019.
Trend of AR/VR has begun-
AR– It is a technology that enhances your live experiences by adding digital elements to a live view while using your smartphone camera.
For example Snap Chat lens and Pokémon go
VR– Also known as virtual reality gives you the enormous experience and completely shutout user connection with the physical world. And user found itself immerse in temporary/imaginative realm known as virtual reality. Many smart phone companies provide V.R devices with their smart phones like H.T.C vive, oculus rift, Google cardboard etc.
IOT/smart objects-
Internet of things (IOT) this term may sound like a definition or concept to many. But it was none of that. It is a terminology used for IOT/smart objects. It is a network of smart objects embedded with various types of softwares, sensors which are all interconnected within the network itself. Within this area of network IOT objects used to collect and share information without any involving of human interference. It is now considered as a trendsetter in the mobile app industry.
Trend of wearable
The year 2019 has seen a continuous rising in the trends of wearable like smart watches, smart glasses, fitness bands etc. This is just the beginning according to certain reports wearables are not a great source of generating income but peoples around the globe liking it because it's changing the life style of people in terms of health and fitness. Therefore, demand of the wearables is increasing day by day.
Trend of artificial intelligence and machine learning-
A.I and machine learning have strengthened their roots into the smart phone app market. Especially the A.I that has successfully taken a form of Chatbot. On the other hand Siri of Apple (ios) is a fusion between both A.I and machine learning.
The power of A.I and machine learning is not limited to Chatbot and Siri. Other companies also trying to create these technologies which can result in further increasing demand of A.I and machine learning in upcoming times.
Trend of Chatbots
Because of advancement in artificial intelligence Chatbot currently used as a virtual assistant in smart phone applications. This has made user task easy to integrate chatbots within apps without involvement of any intricate coding. Process of adding Chatbot into applications has been simplified, now user can easily add Chatbot to the applications.
Rising trend of cloud services-
Whether it is user or app developer both have been benefitted tremendously from cloud computing. If you ask user he/she will tell you no matter how expensive and trend setter your smart phone is? But the device has its limit when it comes to storage. In this situation cloud based storage services came as a relief to the customers because they can store various types and large amount of data in a particular cloud. Due to this reason cloud based apps becoming very popular among users with each passing day. Biggest advantage of cloud based services is that it can enhance security, reliability, lower hosting cost and uninterrupted performance. Both ios and android has its own cloud app services.
Continuous rise in trend of mobile wallet-
Due to government policies and schemes such as digital India. Online banking, transaction has increased within the country. Which result in emergence of mobile wallet apps like Paytm, My wallet etc. If an app developer can provide higher security specifications in mobile wallet apps. Then the users will not hesitate to use these apps on a regular basis. Security is the only concern of user now, but there is no denying in the fact that not only now but in coming times also mobile wallet apps going to rise and shine.
On demand apps-
On demand apps have revolutionized the business and financial sector. Not only in India but supremacy of on demand apps can be seen all over the world. Whether it is a home delivery of food or cab booking user just love these apps.
Because these apps had made user life so much easy and convenient. User can now book and avail any type of services within the fraction of a second by sitting their home. The trend of on demand apps will never going to fall.
If you are going to start your business. You must have to go with your own website. Kindly get in touch with us for any kind of website. We will be happy to help you.