Some new features are ready to present by Android
I know most of you purchase the Android smartphones just because of price factors. Dear folks, let me remind you that if you separate cost factor and look for the features only then you can found Android on number one too. We are using Android smartphones from a long time and the best part is every time we got to see something different and innovative features which you hardly find in IOS or Windows operating system. This is the best part and that's why Android is to be used and listed on number one operating system used globally.
Google always helps the Android smartphones to make them look a special one and that is why millions of mobile apps launch in the Google play store. If you think that the app which is launched in Apple play store doesn't launch in Google then you are wrong. There are many other applications which are launched in both platforms so there is no need of discussing the comparison. Now, what if I told you that one more feature is ready to get popularity. Are you excited to know what those features are?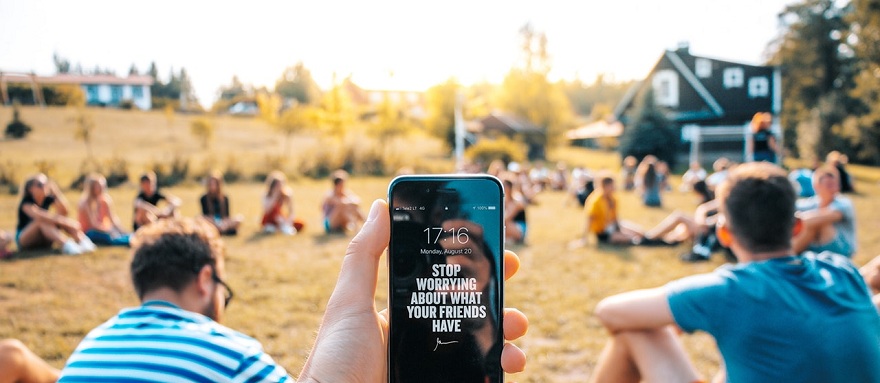 Google is ready to announce its Android Q operating system. It is the third beta update and ready to come which you have never used yet. Most probably it will launch in August month. We all know how Google has taken some ideas or you can say some features from IOS. Now one more part is going to be copied, as the resources said that they have copied the battery feature from IOS. Want to know how the battery feature is the same in both platforms?
Okay, so read this whole content to know about it. Third Beta of Android Q includes the Battery Saver feature which you can say a copied or similar to the Low Power mode of IOS. Here this Android Q feature is ready to get popularity soon for those who are Android lovers as you will see that when it charged 90% then it automatically turn off the battery saver.
We all know the IOS user have to watched this feature because they have seen this when their phone charged 80%. With all this features Google also announced that they are working on a new operating system which they have highlighted last month with the name of "Fuchsia operating system". We want all of you to read more about Fuchsia as it first announced in October 2017 but due to some circumstances this matter gets closed. Apart from this feature some more features will be present by the Android Q.
Let me tell you 'What's new with Android Q'
Android Q is foldable phone support
Multitasking Bubbles
Dark theme
Security updates in background
5G support and many more.
They are ready to present all these features for their users so are you excited to watch out the new operating system. I know after this news excitement can be seen on Android lovers. Here we want to conclude that don't focus on that it is copied of IOS because every operating system has a different platform for their users. If Android copied something from IOS then I don't think IOS has never got any idea or any feature from Android platform.