The king of updates is back with a new update. Just at the start of this week I posted about the Google product review algorithm update and then the Google discover policy update but this time Google has come up with some pretty major updates in two of its most popular and probably most used platform. Google has launched updates for two of its platforms, Google Chrome and Google Earth. Let's go through them one by one
Related article: Google has released product review algorithm update
Google Chrome and Google Earth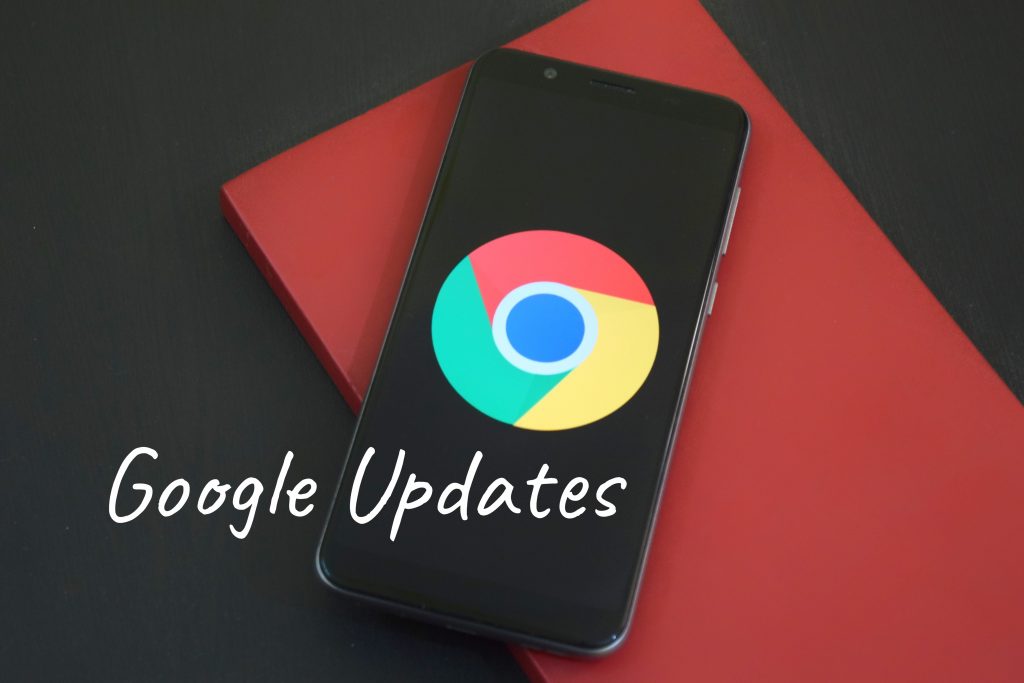 Let's see both the updates one by one- Google Chrome and Google Earth
➨ Google chrome update- Chrome v90
First Google Chrome update is its Chrome v90 update. According to this update, browsing will become more secure by using https protocol wherever required. https is the standard recommended by all the advocates of secure browsing. It does not make website completely secure from hackers. But it improves the authenticity of websites, provided it has to follow certain standards. Besides improving privacy and  making the browsing more secure it will also improve the loading speed of the sites of those that support it. So we can say Google is punishing those websites that haven't moved from http to https as https has become the default for any legitimate website.
Google has also stated that Chrome v90 would also come up with the AV1 encoder built in. It is a 4K video codec and according to Google integrating its support will enhance the quality of video conferencing compatibility on Chrome v90 for meetings that you want to attend without downloading the conferencing app.  
➨ Google chrome update- New features updated
Google has started rolling out a new update for Google chrome. This update is for both desktop and mobile phone users. Also this update is being looked as a powerful step from the previous version of Google chrome with its back end improvements tagged along with some updates to user-end of Google chrome.
This update has come out just after the v90 Chrome update launch earlier this week. Mobile phone users can access this update through play store and desktop users can do it on the desktop browser's built in update too.
Google has promised some significant improvements with these new updates. It has said that this update will lead to "more battery life, less fan noise and less heat." It has also said that Chrome now reclaims up to 100MB per tab, which is more than 20 percent from some other sites.
Google has mentioned in its blog that up to 65 percent improvement in energy will be seen and that will impact Mac when the active tabs are prioritized over tabs that are not being used. According to Google's claim this will lead to about 1.25 hours more of battery life. Windows have also experienced same kind of results. Chrome OS and Linux have also met the similar results.
Chrome is starting up 13 percent faster speed even with multiple tabs being opened on Android. Apart from these some other features that users can see are
✱ New PDF features
User will get several action while viewing a PDF on Chrome. The PDF viewer on the Chrome will support a two page view and an updated toolbar as well at the top which will have functions like save,zoom, print etc. Chrome is also letting the users to view the properties of PDF document.
✱ Link to highlighted text
Chrome is letting users share on a web page more accurately with this new update. Chrome has added a new feature 'link to highlight' that will allow users to copy the link to a specific part of the web page, paragraph, for example.
Those who will click on that link will be redirected to that specific part of the link that has been copied and shared to the website of that exact link.
✱ Option to name Chrome Windows
This feature will be of huge help to those multi-taskers who always have multiple Chrome windows open on their system. Chrome is allowing its users to assign names to Chrome windows they use. By doing that, users can easily shift or look for tabs within the right window.
Related article: Google updated its Google discover policy
➨ Google Earth Update
Everybody is calling this update as the 'largest update' to Google Earth since 2017. Google Earth has now got Timelapse feature added to it. Timelapase already existed since many years but it was a separate platform now Google has integrated it with Google Earth platform.
There have been created five thematic stories in the Voyager feature of Google Earth, which will provide guided tours to users on increasing temperature, growth of forests, urban growth and mining and energy renewable resources. Timelapse have covered 1984 to 2018 so far but now Google have brought it up to 2020 at the very latest. Google has confirmed that it will update this platform yearly.
With this new features users will be able to kind of travel back in time to see important changes all over the world. Google stated in its blog "Timelapse in Google Earth is about zooming out to assess the health and well being of our only home and it is a tool that can educate and inspire action."
The update has added images from past 37 years that users can track the changes between those years. Company informed that it has used 24 million satellite photos over the past 37 years to build this feature. And now Google will update this feature annually.
To sum up
Technology has came so far and its constantly evolving like who would have though that we can go back into 37 years and track the changes happened in that time period. So, to conclude I would say that both of these features will be really helpful for people from every walks of life.
Get in touch for more interesting updates like this.