Google hosted a successful event in New York on 15th Oct 2019 with the name of "Made by Google". The event was successful and everyone was surprised to know unique and advanced concept introduced by experts. Many of us are waiting for the Pixel smartphones and finally you can use Pixel4 and Pixel4 XL. In this smartphone Google has shared some special kind of technology related to these smartphones. Now we have written this blog just to inform you that the event is not for launching Pixel smartphones as some other devices they explained at the event. Don't worry folks; we are ready to get you aware of the devices.
New mesh-up router for you, Google called it as "Nest WI-FI"
Apart from Pixel mobile phones, we have something to share what Google introduced for you folks. They highlighted about the new mesh router which is known as Nest WI-FI as here you watch out two types of devices so the first one is a router that can plug into your modem and the next one is "Point" which amplifies the signal and use for extending the network. If you need such a device then order after 4th November 2019 and get ready to see it with a two-pack or three-pack variant which may cost you $248 and $349. Google also said that the device is just launched for eight countries only. If you want to know the speed aspect then this Nest WI-FI is 2X better than Google WI-FI. 
Something related to Laptop, Google has something for you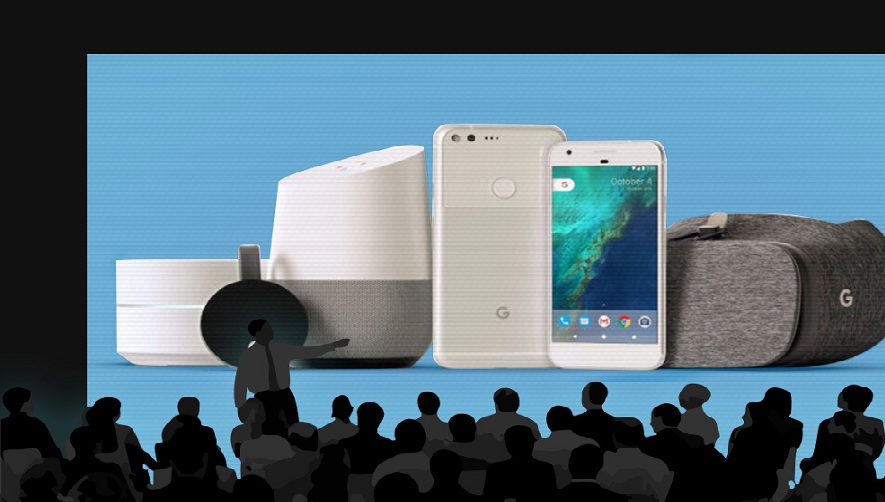 At the event, they mentioned the "Pixelbook Go" which has launched the Laptop on the next level for you. We have some details related to its description so have a look. The display you would see here a 13.3 one even with 16GB RAM and 256GB of storage keep interests of users alive for purchasing it. Most of you before purchasing the laptop want to know the battery life so here on Pixelbook Go it promised 12hrs battery life. Now the most important discussion and that is Cost so if you need "Pixelbook Go" then go for it and give just $649 only.
Ready to see next-generation Pixel Bud soon, Google reveals something
Next year Google promised that they decided to launch a new "Pixel bud". They shared a picture where it looks nice and offers the same color scheme which they have shown on Pixel handsets. Wait for this, next year it is going to launch and cost may be $ 179. If you charge it then Google promised battery will stay alive till 5hrs. The best part is it uses long-range Bluetooth wireless which maintains a connection between two-rooms indoor. Interesting thing is, watch out onboard mics for better sound quality as it only focuses on speaker during a phone conversation. This is important because such a system can help to remove the ambient sound.
Gaming streaming service is on; Google shared "Stadia" for you
You understand about the Apple Arcade gaming service now let's check what "Google Stadia" is. From 19th November 2019, you can operate the Stadia gaming service as Google shared about Stadia at the event. The service can be used only by the UK, US, Canada and Europe too. For using this service you need to pay a $9.99 per month subscription service where just look at the library full of games that you can play. We read out the special advanced games are going to be there like Doom, Borderlands 3, Attack on Titan Final Battle and many more.
Conclusion
Google's recent event is not just about launching smartphones. We read out many blogs regarding the event where they just shared about Pixel smartphones and its new advanced tech. We want our readers to know about other devices too so that they can understand the Google has done many such things for the users not just launching Pixel. These devices which we shared above are worth to use so soon they are going to launch so we want our users to operate for sure instead of making price first priority.
Kindly get in touch with us for more updates. Till then keep reading keep sharing.