Iam adding mobile applications as your basic need in day to day life because I don't think so we all people can live without that because of its growing trend. We saw many people don't look up when they walk just looking at their mobile phones apps and forget the whole world. Even we all forget to celebrate the festival by wishing them visiting to relatives' homes, just have mobile phones and wish them by sending messages. You can say your entire work get completed in a short period of time if you smartphones in your hands and you operate every useful mobile application.
My suggestion is why don't you take out some time and spend it on the play store because there you will get billions of apps which have different purpose and features according to its name. All thanks to the developers that they have done something for us to complete our work shortly and bring some apps which we now called our part-time friends. You saw many application introduced by the Google and today I am gonna share one more app for you which is in trend these days and soon to be launched in many countries and that is Shoelace.
What is Shoelace? Are you aware about its aim?
Google focuses more on the application for a social network to make a good platform for the user so they are ready to introduce to you Shoelace app. I will tell you something about the app as Shoelace keep the focus on users and encourage them to connect with shared interest about the personal activities.
So basically the app is useful for those who moved to a new city and searching to make some good friends who live near to them. The aim of the application Shoelace is just to connect the people offline. Right now only the app is available for the US people and it operates via 'invite-only' basis.
Wants to join the platform?
It is easy to join this application but you must have Google account to activate and use this application in your smartphones. The application is available for both IOS and Android users. Let me tell you one more thing that Google launched this app Shoelace just after shut down the Google+. It is called out to be its most prominent attempt for building the social media platform. So they have launched now Shoelace which I think is ready to face its competitors like 'Facebook' the social media giant.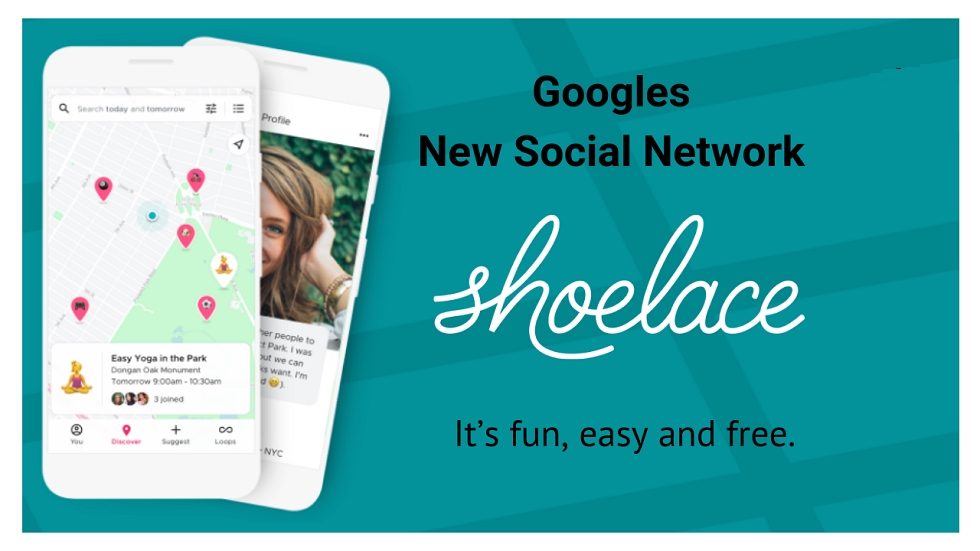 This social networking application is equipped with amazing features which wants to play its role by organizing the local events and some activities. You are allowed to use the app Shoelace by listing your interest here where it allows recommending a series of Hand-picked simple activities which is known as Loop. The interesting part of this app is you are allowed to create your own event here and also you gonna watch out the map interface and also RSVP to other's people Loop.
Now what Android Police wants to say about this app?
We all are aware of the Android Police which is a website where you all people get to know proper information about the Android platform. Android Police said about the Shoelace application that it is a little bit similar to Schemer app.
The Schemer, another app organized by Google which aim is to organize events as the app was launched in the year 2011. The app closed after three-years due to some problems.
Conclusion
These days every app developers knows that social networking application are in trend so it is a big deal if their app gets success and wins the heart of every user. Google announced this app after shutting down Orkut, Google + and Google Buzz. Now it's time to see how shoelace will compete with social media giant "Facebook".
Unfortunately, it is only available in New York City right now. The developers promised that they are looking to launch this application in many other countries too but it will take some time. I am sure that you gonna enjoy the app where you are allowed to organize the events also.
For more info get in touch with us, till then keep reading.