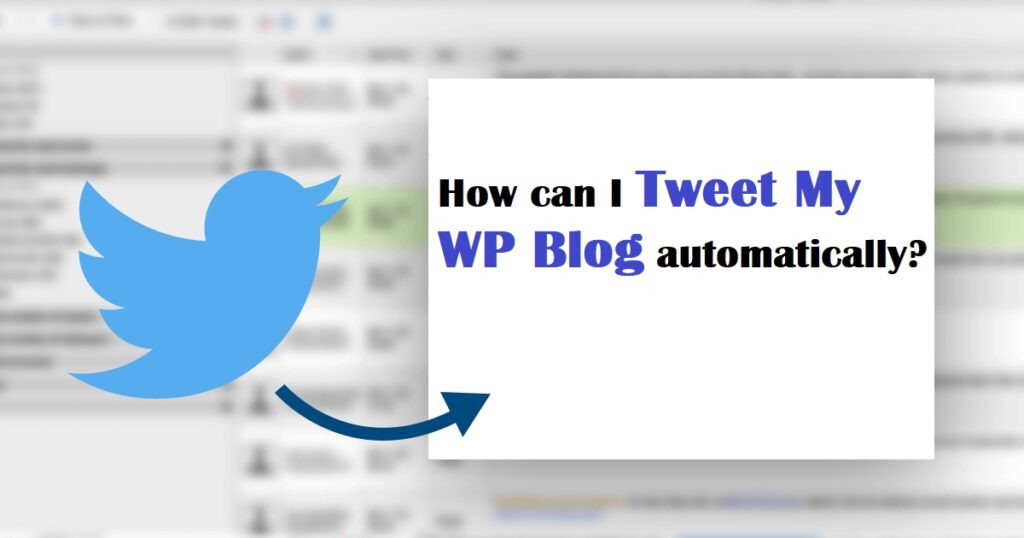 Twitter is a public forum where you can get instant result from your followers and your clients. You can also say that it is an effective means of communication platform and anybody can join this. If you are a frequent Twitter user then definitely you want to share everything whatever you have updated and posted on your WordPress site. Sometimes you have missed to share your update on twitter. Don't worry guys, in this article I am going to tell you about a feature in which automatically your post will be tweeted on Twitter. Read the article till end to get aware with this amazing feature of Twitter.
What is the process to tweet automatically?
Sharing on Twitter is the way to get largest number of readers of your blog. By this way your followers and readers get aware about your new post and also blog will get more exposure. To share on Twitter after posting on WordPress is another task. Now Twitter gives you an option of auto post. You don't need to post on Twitter manually after enabling this feature it will be shared automatically.
Now we will discuss about the process, how to organize your WordPress posts to tweet automatically. The below mention steps are very practical and easy to follow.
1. WP to Twitter
To work with this extension is very first step to follow. Use Plugin menu in WordPress to install and activate this extension. In setting option you need to fill the relevant fields with your consumer key and access token.
Thenafter you need to create Twitter app for your WP website. To do so kindly visit https://apps.twitter.com/and then sign in. Press the create New App button in next page add required details , enter website URL . Twitter uses this URL to create an app and transfer you on App page. In setting tab you need to choose read and write application type and just save the setting. Press on create my access token then after Twitter will create a access token for you.
You need to put all required option in plugin setting, to get the authentication just click on Connect to Twitter button.
2. Auto Tweet for WordPress
This is the another way to post your blogs and updates automatically on Twitter. For this you need to purchase the plugins which is available on free and premium too. With Auto tweet option you can see various options here. According to your requirement you need to enable or disable it.
Its activation and installation process is simple, you need to download zip files to unzip it then upload the files to wp-content / plugins/ accesspress-twitter-Autopost, from plugin menu from admin dashboard you need to activate it.
At last, finally to start managing its setting press the Accesspress twitter Auto post menu.
Final Words
There are many more ways to share your post automatically on Twitter. Above mentioned ways are the simple and easy to use. Twitter is the platform where you can involve and engage with people globally. Also it is an effective medium to keep you updated. If you are a marketer then you can keep an eye on current and upcoming trends. Autopost is the great option to engaged with people and generate more leads. Easily you can interact with your customer's query for better communication and higher traffic.
You must have to try this to get more and more effective results. For more updates and another interesting articles get in touch with us till then keep reading.