Did you start a business ? Want to gain more followers? Want to create buzz about your new product? Well Twitter is the place. How Citiesagencies will help you with this. Just keep going, this article is all about that.
I read a quote somewhere which cracked me up a little bit. It goes as "When you've got 5 minutes to fill, Twitter is a great way to fill 35 minutes." Well, this is the reality. Social media has become an important part of our lives. Though it was introduced as a place to connect with people all over the world. But in recent years we have seen a new phenomena come up and that is, Social media marketing. Yes, you may not consciously notice while scrolling Twitter, Facebook or Instagram but you are immersed in the social media which is no longer just a place of connecting with friends and family. It has also become a great place for marketing. In this article our focus will be on Twitter Marketing.
If you just scroll down Twitter even for a minute you will find it is flooded with promoted tweets and ads which are basically brands promoting their products and services on Twitter. So, if you are also looking to start your journey of social media marketing on Twitter then you must be in need of professional help. Citiesagencies can help you start your new journey. We are a well-renowned marketing agency that will help you in boosting your online presence on social media platforms especially Twitter right from the start till the very end.
You must be having many doubts in your mind. Don't you worry because all your doubts will be cleared in this article. Just keep reading it till the very end.
So let's start with Twitter Marketing
What is Twitter Marketing?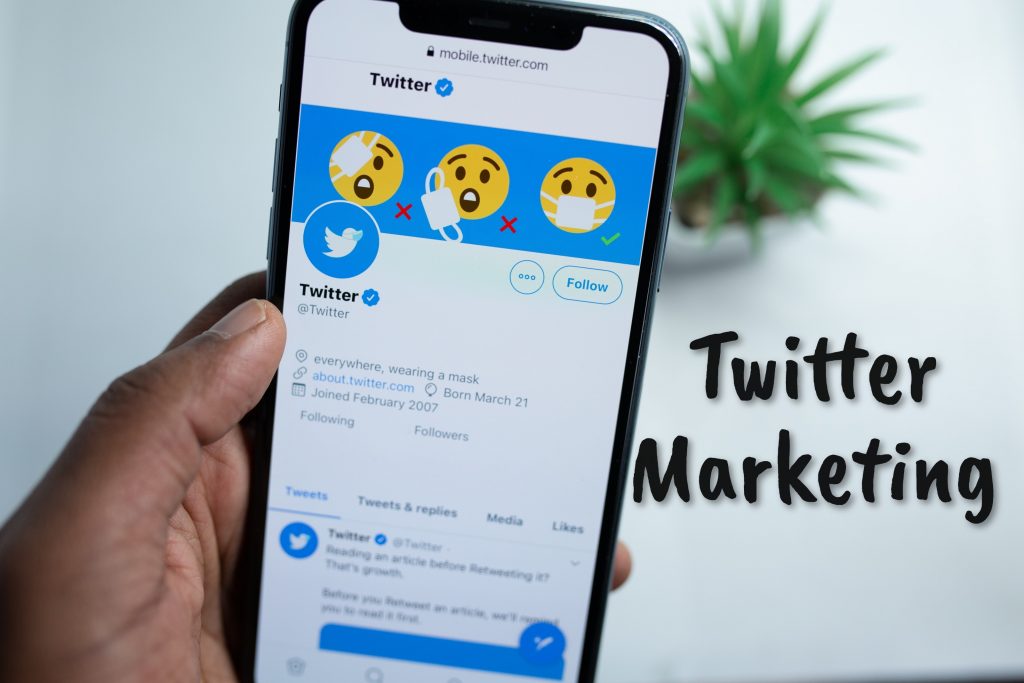 Twitter is the social media platform where you "Tweet" which is a post with limited words. You can also attach images, short video clips and even GIFs in those tweets. Twitter Marketing is basically taking your business online on Twitter. By making an account of your business and then regularly posting about the products and services of your brand. But its not as easy as it looks.
How Citiesagencies can help you in Twitter Marketing?
You may have ideas and thoughts about starting Twitter marketing but trust me you will need help of a professional agency with this. Because any marketing will not be successful without a proper planning and strategy. Only a professional team of experts can help you preparing the perfect marketing strategy for your business. Citiesagencies is the best agency for this. We have a team of experts and professionals in the field of digital marketing and social media marketing.
Here I am listing all the ways Citiesagencies can help you in Twitter Marketing. Just carefully go through them till the end of this article
Let's cut to the chase
➨ Helps in setting up your business account on twitter
The first thing which a business have to do is to set up their business account. But most of the people are new to this platform and they are not much aware about the do's and don'ts of creating an account. Team of Citiesagencies will help you in setting up your business account on Twitter with 100 percent perfection. This is important because a business account should look professional as it is the face of your brand on twitter.
We at Citiesagencies will help you in creating a professional account which will reflect the theme and essence of your brand in the true sense.
We will also help you in choosing the right picture for your account and the right bio because these things are important.
➨ Helps in promoting your tweets
You can not gain followers just by setting up your account and putting a profile picture. You need to send tweets and promote them as well. Citiesagencies will help you at this stage. This is a very important stage in your Twitter marketing strategy. We will help you in promoting your tweets. Promoted tweets give you the reach to a wider audience. You can enhance your conversion rate by promoting your products among a wider audience. This will also improve the ranking of your site.
➨ Helps in drawing traffic to your website
This is one of the important advantage of social media marketing in general and Twitter marketing in particular. You can use this platform as a tool to draw traffic to your website. Our marketing experts are well aware of this fact. Therefore,
our team will help you in inserting quality links and effective Call to Action in your tweets which will help in increasing the traffic on your website.
We also make sure that the URLs are short as Twitter only allows 280 characters to write.
➨ Helps you in using the promotional tools
There are many promotional tools which are used to increase the visibility of tweets. Millions of users are sending millions of tweets everyday. It is possible for your tweet to get lost among them. Our team of experts knows how to use certain promotional tools to enhance the visibility of your tweets so that the audience can easily see them. For example, we use tools like
HIPLAY: this tool helps in reposting your best content automatically.
QUUU PROMOTE: this tool helps in promoting your tweets to growing targeted audience.
BUFFER: This tool helps in re-sharing the tweet multiple times in the first day of posting so that everybody can see it.
➨ Helps in running ads on Twitter
Ads are a critical part of any social media marketing. But running ads on Twitter is not easy, it can be done with some professional help. Citiesagencies help you in running ads because ads make your marketing strategy successful. Without ads you have to wait for a longer period to see the results of your marketing. Our experts are well versed with the type of Twitter ads and how to run them.
To sum up
Twitter is the growing platform for marketing. In the present times, social media marketing has become so important that if you aren't promoting your products on social media you are already behind those who do. So, don't worry if you are new to this Citiesagencies will help you along the full journey from start to finish. Hope this article was able to clear all your doubts about how Citiesagencies can help you in twitter Marketing. If not, reach out to us.
Just get in touch if you have any related query.
Related article: Make your Instagram marketing easy with Citiesagencies