We all are living in 21st century, which is known as technology driven century, right. With the advancement in digital world, technology is constantly changing and evolving with each passing day. Being a marketer, you must be updated with technologies and make sure to leverage them in your business. There is no doubt that technology upgrade is very crucial. But how to adopt technology in the business, this is the burning question here. You need not worry as Citiesagencies is here to help you with just that.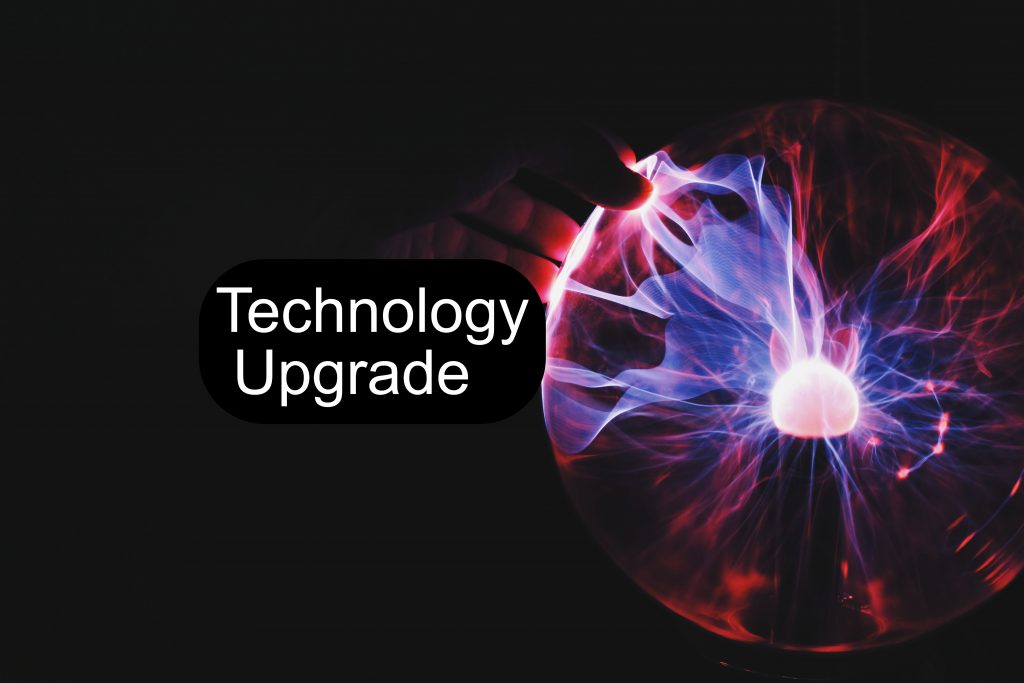 Let's understand in this article how Citiesagencies help you adopt technology in the business.
Who Citiesagencies is, you ask?
Citiesagencies is a prominent digital marketing agency having years of experience in this field. We provide quality services to clients and help them achieve their goals in the business. Moreover, we keep our clients updated with latest technology. Just keep reading what tactics and approach we follow to help you adopt latest technology in the business.
Tactics Citiesagencies follow to help you adopt technology in the business
✤ We update software and hardware of the business
To adopt the new technology in the business, our first approach is to update all the old software and hardware with the latest one. There is no doubt that old software can negatively affect your business performance in the market. Update is very important same as we update application in mobile timely. If you don't upgrade technology, your business may not survive in the market. So, we help you with update of software so that you can remain on top of the latest trends.
✤ Adoption of technology for optimizing mobile
Another tactics we use to help you with update of technology is mobile optimization. Don't forget that Google prioritize mobile users more than desktop. So, if your website isn't optimizing for mobile devices, you will not achieve goals you have set in the business. A large number of people are using smartphones to access any e-commerce website. So, ensuring your website is mobile-friendly will do wander for you. And experts at citiesagencies will help you with that.
✤ Shifting to cloud software
Next strategy we use to help marketers adopt technology is to shifting their business to cloud technology or software. Cloud software is the most advanced and new technology introduced after seeing massive need of data storage. Whether you're small, medium, or large size business, cloud technology is best for you to provide huge data storage for your documents and files management. You can get data whenever you need. Moreover, the technology provides you full and tight security and save your data from security threats.
✤ Enhance POS system of business
POS basically stands for point of sale. The system allows businesses to collect payments from customers and keep a track of sales. Earlier payment used to happened through billing system but with the advancement in technology and rising of wi-fi connectivity, businesses must also upgrade their POS. We help our clients find the best POS system for your business which is affordable and reliable provider.
✤ Leveraging multiple application platform
You may never know when your business starts to fail and stop on working with the old applications. And our approach is to help clients build a system in which multiple applications can easily work. If you try to integrate different applications in an old system, your business might stop working at any time. So, best approach is to connect all the application from a single platform to avoid any chaos in the business.
✤ Give a boost to your business broadband with 5G
Yes, you would know that we're going to enter into 5G technology soon, right. If you're still holding the old technology, you are making a big mistake. Therefore, our experts help marketers upgrade their business broadband, which help them manage and handle huge data, high speed, connectivity, and much more. This will ultimately enhance business performance.
To sum up
Technology plays an important role in boosting business performance in the market. If you don't keep yourself updated with latest technologies, your business may collapse. But now that you have read all the approaches which citiesagencies follow to help you adopt the technologies, I hope it's easier for you now to adopt technology.
If you have any kind of query to ask, just feel free to get in touch with us. We'll help you in your business.