A BEGINNER'S GUIDE TO IOS SYSTEM
On summer 2019, the mobile app ecosystem will turn 11. This huge and growing ecosystem imbibes two major operating systems, namely IOS System and Android System.
Apple Inc. developed IOS, formerly known as iPhone OS as a mobile operating system. After Google' android, IOS is ruling all over the world for its amazing features and services. Till date, an average of 2 million IOS applications has been reported in Apple's play store. Out of which, 1 million are native for iPhone series.
Within its short journey, this 7-digit number clearly symbolizes the progress and popularity of the brand. In this post, we have compiled basic, yet effective data and information to understand the features, security, applications, and functions of the IOS s
FEATURES
• Home screen
• Accessibility
• Voice assistant (Siri)
Home screen:
Apple uses OLED technology for manufacturing the display, which makes it better than android. When it comes to Display, Home screen is the center of attraction. Whenever a user unlocks the screen or press 'home' button, he/she ultimately comes at the home screen. In general, it shows time, battery level, and network strength on the top of the screen. With every new version of IOS, developers try to improve its font, folder functionality, and notification system for a better UI.
Accessibility:
Undoubtedly, Apple's IOS offers a good range of accessibility features for hearing and visually disabled users. In fact, in 2012, Liat kornowski crowned the iPhone as one of the best contributions to such people after the invention of braille. Moreover, its uniformity and streamlined functionality across all iPhone devices add an extra ball in its basket.
Voice assistant:
Siri, voice assistant integrated into IOS, has taken the world one step closer to the artificial intelligence and machine learning. It helps the user in searching, navigating, scheduling events, playing music and many more. With time, Siri gets timely updated and as a result, it now supports many other third-party actions.
Security:
It feels good when there is someone to protect you, care you or help you. In terms of comparison, IOS always lead because of its security services. It has many security features in both software and hardware to cater the secured environment to its users.
Secure boot: Its prime function is to ensure that only the authorized and verified applications run on the iPhone series.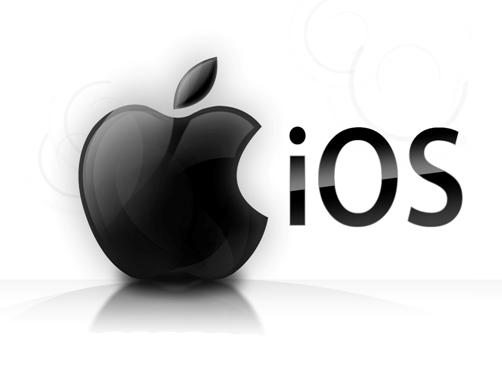 Secure Enclave: Every IOS device has its unique secure enclave ID which ensures encryption of memory as well as the complete protection of any fraudulent activity.
Passcode: Apple never compromises with the security of its users so every IOS device is provided with a passcode to unlock it or to make any change in the existing settings. It may be a fingerprint touch ID or 4-6 alphanumeric passcode.
Keychain: Keychain in the IOS system is used to store the confidential credentials of users to log in the different web applications.
Two-factor authentication: In case any person knows your password or Apple ID, then with the help of two-factor authentication, he cannot get access to your account.
Applications:
itunes:
Apple Inc. developed a unique media player for IOS only. By saying this we mean that iTunes runs only on apple products only. It is used to download, play your desired play list in your iPhones.
Safari
Apple's own graphical we browser is known by the name safari. Its programming languages are C++ and Objective C. This helps the IOS users to search anything of their choice from the internet.
If you are going to start your business. You must have to go with your own website. Kindly get in touch with us for any kind of website. We will be happy to help you.