LET'S TALK ABOUT ANONYMOUS CHATTING APPS
Well chatting on apps like Messenger, Whatsapp etc. are fun, but these are not the apps where we can add little bit spice to our chats or do some fun chatting. These apps do not have a feature of hiding identity while chatting to some unknown person or some personal private chat. Therefore, today we are going to feature some anonymous chatting apps that allow chatting with strangers without showing your original identity.
Omegle-
It is one of the traditional apps that allow chatting with strangers in one-on-one chat sessions. This app allows user to choose an unknown person and chat with them, without having to display your original identity. User can also easily cancel the chat incase if he/she finds that person whom they were chatting is not a good person and can search new person again.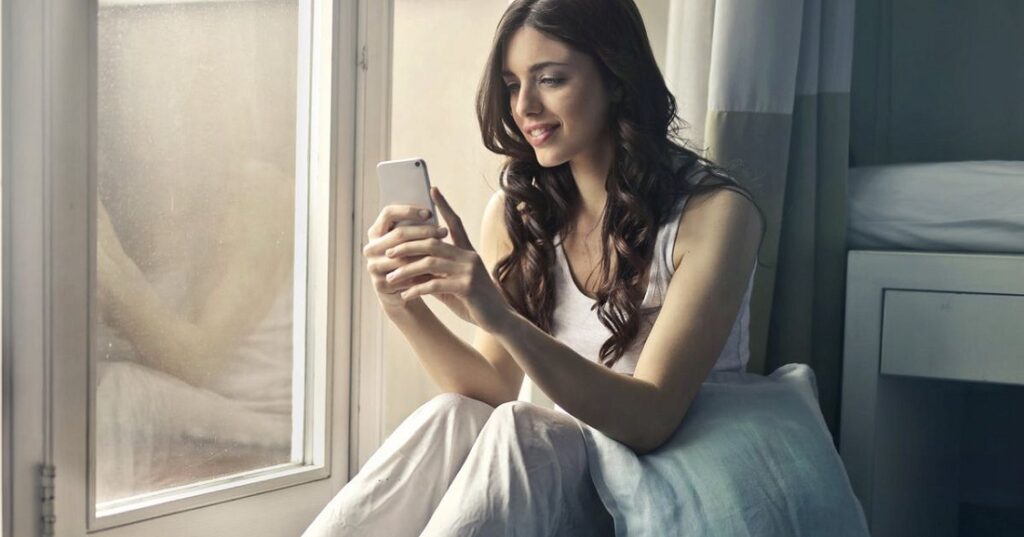 It is best suited for IOS platform because its functioning on Android is quite complex as compared to IOS. User just needs to create account, the app will make you ready for one-on-one chat sessions. But the additional features such as video chat, filter by gender etc. are paid features where users need to spend some amount in order to enjoy the services of these additional features.
Walkie-
It is considered to be one of the best private chatting apps when it comes to chatting with some unknown person or with strangers without showing your identity. It is more than a chatting in terms of freedom it allows its users such as user can request stranger to wake you up with a call. Users are free to enquire anything such as suggestions, advices and questions regarding the business or a company and can listen to other people also. Walkie is so advanced when it comes to providing freedom in terms of its features that by many it is considered to be the best chatting app, because its allows its user to show their original identity if they feel comfortable. Therefore, Walkie has stronger community base, Available in both IOS and Android.
Holla-
It is ranked best anonymous chatting app in U.S and has a user base of more than 10 million around the globe. It is the private chatting app that only supports video format means user can only do video chatting with the strangers and this is the feature which makes this app so special. Recently it has updated its interface feature similar to tinder in which user can swipe strangers to talk with.
It is also ensure high rate of chatting quality with it users suppose if any person whom the user are chatting misbehave then that person immediately get banned. This app community consists of most funny and friendly people. This app also available on both Android and IOS
This app community is so genuine and original that any type of negative, sensual or adult content is not allowed on this app, which makes it a credible platform for chatting. To be honest due to these features it was considered to be semi-anonymous chatting app.
Chatous-
It is one of the advanced anonymous chatting apps. Its users can chat anyone around the globe without revealing their original identity. Chatous is best suited for people who clear objective in their mind because it allows user to find people with the use of creative and interesting hash tags. The biggest advantage of using Chatous is that user can change its display name anytime. With the advanced feature of users, previous name cannot be searched at any cost. This also supports video chat and this app available on both IOS and Android.
Whisper-
The most commonly used anonymous chatting app in India due to the fact that it greatly supports android platform. Whisper has incredibly high user base because it allows meaningful discussion on the sensual or public prohibited topics like SEX and Gender inequality etc.
Peoples who find hard to share the problems regarding their sexual life with friends and family, this is the best app suited for those types of users because this app functions like an ongoing counseling sessions. After using whisper, many users have gets some kind of positive changes in their personality. Their social skills has improved the way they talk and behave everything has got positive impact and their confidence level have increased.
By deeply analyzing above mentioned apps we came to a conclusion that anonymous chatting or private chatting is not bad. These apps are unnecessarily got bad reputation among the public that most of these apps is for perverts, used by sick minded people and only for trash talk.
But the fact is most of these apps such as Whisper and Holla has brought positive changes in the lifestyle of their users. Yeah we agree some of those apps also have perverted or sick minded just like every corner of the world good and bad people exist. Same goes for the users on this but if you are smart enough to identify a nature of person, than you will face no problem while using these apps.