Ways of recycling your old devices….
Now-a-days living without technology is not possible. Same goes for smartphones Technological advancement such as new version of smartphones getting launched in the market every day. New launch give rise to the problem of over production because it might be possible the device you bought a week ago is became old and obsolete due to the up gradation in its latest version.
This situation of ongoing updates and upgradation has led to over production of smart phones and there is a whole island cover of electronic waste has been developed. The situation is so critical if not addressed now and then in future it could become great problem for humanity. Therefore, today we are going to enlist some ways of recycling of your old smart phones.
If the condition of your device is usable then sell it to someone who urgently wants to buy smartphone. But do not become greedy as most of the times people want to sell their smart phone on its actual price but this strategy won't work, because more sophisticated and upgraded device available in the market with same price.
Someone said that your waste can be someone's treasure. Find someone within your friend circle or family who really want to buy smart phone. Selling is the best way to recycle your old device and prohibiting someone from buying another device which eventually at some point of time ended up as a waste product.
Continue using it until it become worthless
Most of the times it was notice that people generally don't care about their smartphones and after using it for a month or so they think why not go for better devices with latest features and specifications available in the market. This is called wastage of money and resources also there are peoples who are so technology freak that they only want to use latest version irrespective of the quality. So they continuously engaged in buying latest version whenever they are launched in the market due to these habits the challenge of recycling and reusing electronic waste has emerged. Therefore, users can recycle or reuse their old device by converting them into a full-fledged security cameras, gaming devices, travel phones, music players and remote controls and so on.
Systematic recycling of your device
Professional organizations or industry plant needs to be established in the country for the systematic recycling of electronic waste. Just like water recycling or garbage recycling plant, electronic recycling plant also needs to be installed throughout the country.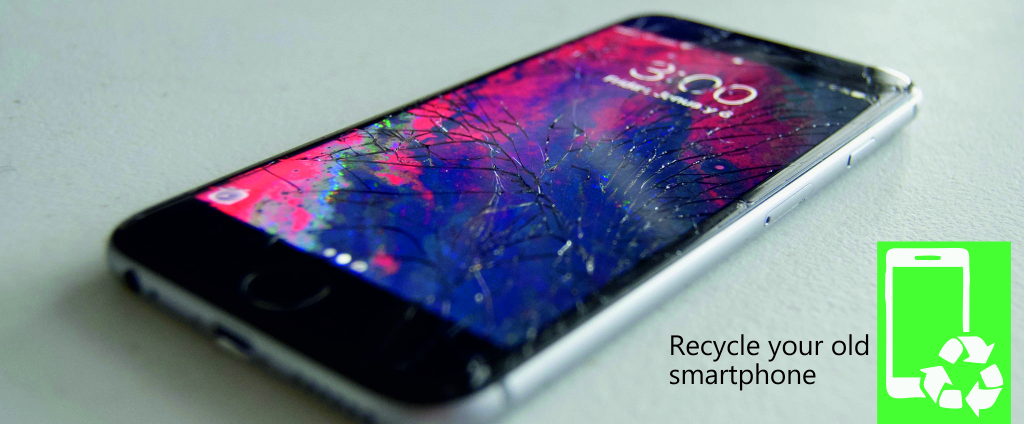 Unites states has call 2 recycle organization from early 90's that has recycled approximately 100 million pounds of electronic waste till its formation. It also encourages peoples all over United States for recycling their electronic wastes by providing them effective cash back offers for little earning.
Old smartphones for soldiers
The pride of our country soldiers due to which every individual living in this land has enjoying its life and live freely without worrying. It is because of their sacrifice we are able to do whatever we want to do and roam freely in our country.
In order to protect our country, they need to leave their family, home and their happiness so that our motherland and its citizens can live without worrying and enjoy their lives to fullest. But sometimes in remote places or while executing some major operations they were not allowed of communication for years therefore we can donate our old use smart phones to these real life heroes. You can use their official website or app for donating anything that are not used by you.
Recycling/donation for charities
It is the best method for recycling and reusing since our country is developing and will take time to become developed or first world nation. There are still some major problems that we need to tackle like issue of hunger as year ago there is report that India is among the nations from where people died from hunger.
Well it is not like that we do not have food or resources but improper management and execution led to this situation the amount of food we waste is unprecedented.
Similar thing applied to electronic waste also therefore, in order to better use of resources we have to shift our focus from production to accessibility. We have more than enough production and source of resources but how their benefits reach to a last citizen of the country this needs to be addressed number of organizations and charity foundations working in the country we need to connect to them.
Middle East is become a war toned and hell even the number of medical and helpful organizations working there. But there is no improvement in life condition and health situation of peoples despite their best efforts. So we can sell or donate our smart phones and other resources through these organizations to the peoples living there since they are suffering from lack of resources. It is best that our old and obsolete things such as smart phones reach to needy hands.