Today you all get relief in your home and offices just because of technologies did something for you to make your life better. Your entire work can be done shortly and you don't have to show extra efforts. Technologies like Internet of Things are growing day by day which help us to keep our business running on the right track. We operate the IoT not in our business only but also such technology is ready to rule in our home. Safety matters the most for us and that is why the Internet of Things enable every user to sleep without any worry.
We are completely dependent on these IOT devices. Do you know how important it is to keep secure your Internet of Thing devices? We shared all the information with these devices, can you imagine how dangerous it could if your data got leaked? To keep our personal data safe we need to secure our devices from hackers. Now the question is how to secure our IOT devices? In this article I am going to share some steps to secure it. Read the article till end to get aware with these things.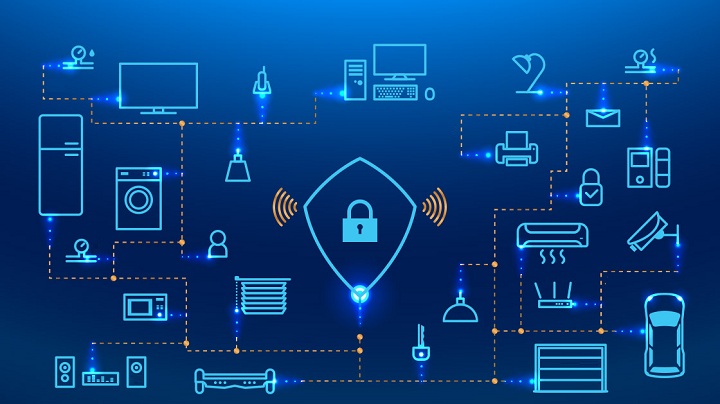 Secure your router with unique password
In a smart home every appliances are connected with internet. Your router is like main door of your smart home. Don't leave your Wi-Fi system unlocked. You need to purchase always those routers which provide you best security system.
Always try to lock it with unique password so nobody can hack it easily.
Create a Guest network for visitors
To keep you away from the hackers, this is an important step so read out how it may help you. You have an opportunity to create multiple networks on your WI-FI router as most of you have seen that such a guest network is for visitors. So now you have to play your role by creating the additional network to connect your IoT devices. This will keep the strangers or visitors away from your personal network. For the security all WI-FI Router network should be secured with a strong password and if you want to know the most secure encryption method to use then try WPA2 for the guest network.
Use Two-Factor Authentication in your IOT devices.
Many of the devices offer you two-factor authentication, you need to use it. You can say it is an additional security layer which will be on the top of your device password that needs secondary authentication.
After accessing it a one-time password will be sent via SMS or E-mail when anybody wants to use these devices.
UPnP feature should be disable in your IOT devices
UPnP means Universal Plug in and Play. Every technology has a loophole or you can say opportunity for hackers. UPnP is the loophole of these IOT devices. You need to disable it without wasting single minute.
This feature allows the devices to find the network and connect to one another. Hackers can take advantage of this feature to hack your devices. Individually you need to disable this feature from every device to keep yourself safe.
Choose unique password for every devices
Generally we use same password for every devices or sometimes we keep them unlocked. We never know who will take advantage of this foolishness. Always secure your devices with strong and unique password. Don't use same password for all devices. It should be different and strong. Now you will ask how you will manage to remember these passwords. For this you can use password manager to track your passwords of all IOT devices.
On a concluding note I must say if you are using technologies then be sure that you have taken all these security steps. As I told you above every technology have a loophole, don't make it open. Close it with security tips to keep yourself and your personal data safe.
For more updates kindly get in touch with us, till then keep reading and keep sharing.