Social media has become THE place for marketing of brands. Every business promotes their brand on social media. In the past few years this number has increased manifolds. Facebook and Instagram are flooded with different brands due to the number of users they have. One platform however is comparatively new to social media marketing due to the fact that it has relatively less users than Facebook or Instagram and that is, TWITTER. In this article we will try to find out the ways you can use Twitter for effective social media marketing.
Twitter currently has around 330 Million active users which makes it a goldmine for different brands. It depends on the brand how they dig this mine. No doubt, it is difficult to make your place among well established brands on social media. Creating trends on Twitter is not easy but with the right strategies you can accomplish this goal.
What is Twitter marketing?
Twitter is the social media platform where you post a message in limited words which is called Tweet. You can also insert images, videos and links to other content as well. Those tweets help you gain some followers who become your potential customers.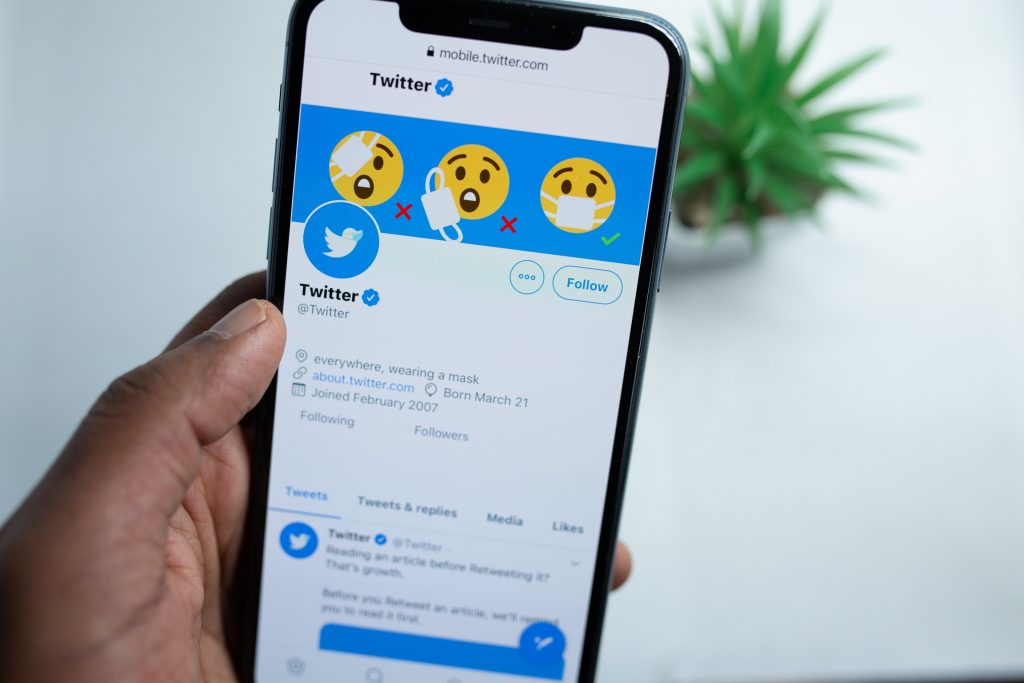 Did you start a new business? Want to gain followers? Want to create buzz about your product? Well Twitter is the place. Twitter is the platform online which you will not find offline. Marketing in conventional manner is not easy. Conventional marketing strategies are out of news now. So you need to try to make a place for your business on Twitter.
Basically Twitter marketing is taking your business online and promote it there by creating an account dedicated to your brand, posting about your different products and consistently trying to publish stuff for your followers. But it's not as easy as it looks. Maybe you have an idea but you need an effective plan and strategy to turn that idea into a top renowned brand. If you're facing problems in doing that this article is for you. Bear with me and don't skip the article.
Ways to use Twitter for effective social media marketing.
You can build something great using Twitter so let's see how to use this platform for effective social media marketing
➨Setting Up your Business account
First step you will take is creating an account on Twitter for your business. This you can do on desktop as well as on Mobile phone. It's very important your twitter account should reflect the essence and theme of your brand. You can create your account by following steps mentioned below.
Visit Twitter.com website. When you land on the home page you will be asked to fill the sign up details i.e., your email address, your name and then come up with a strong password for your account which it will ask you every time you log in.
After that, you have to fill your phone number as an extra security layer. But this step is optional.
Now create a user name, which will be your identity on Twitter. You can use your name or make different combination of name with some variables.
Well done. Now you have an account.
Next important step is to put a picture as your profile image. And an additional image will be your background image. Profile image is a little circular icon while background image is a cropped landscape image. It will be better if you put your business logo as your profile photo.
The next step is to fill your location which helps creating a connection with your potential audience. People need to know your location in order to make their mind whether they want to connect with you not.
You can insert the link to your website so that people can know more about you. They can find out your different product and stuff that you can't share on Twitter because obviously you can't share every single detail on Twitter.
Next is one of the essential item on your profile is your bio. Which is a short intro of your brand. It is necessarily be original and interesting that stays in your followers mind.
➨Kinds of tweets
You will not gain followers just on the basis of your profile photo or your bio. But also the types of tweets that you post on your social media handle. Five types of tweets that you must know
➤Normal tweets: It is like any normal tweet posted on any person's profile which may contain text, images or videos as well.
➤Retweets : Retweet is a tweet that has been posted by somebody else's account but you can tweet it from your account by using that retweet button. Retweets are necessary if you find any tweet that may be relevant or helpful for your followers.
➤DM : Direct message is like messaging somebody privately. For this you don't need to compulsorily follow them, you can DM anyone on twitter whether you follow them or not; unless they have blocked this in privacy settings.
➤Promoted tweets: Twitter Ad's platform helps you promote your tweet to reach a wider audience.
➤Replies : This is like the comment section of Facebook. You can reply to somebody else's tweet. You can reply to a reply posted in your own tweet. This is necessary especially for a business to reply to tweets or replies of their followers because it helps you build a personal connection with your followers.
➨Follow people
As a new brand you can't expect people to follow you first while you don't follow anybody. That will be a huge mistake. So start following relevant people first. There are certain categories of people you should follow like your customers, business partners, an organization that is associated with your industry, follow local businesses available on Twitter. You can follow your competitors as well.
➨Drive website traffic
Twitter can be used as a tool to do this. You can insert links and adding Call to action in your copy will make your audience explore the entire content that you provide. URL of the link should be short because Twitter allows only 280 characters to write. Driving traffic to your website is one of the most important strategy to build your brand.
➨Use promotional tools
Among the millions of tweets that people are sending every day, it is possible that your tweet might become less visible. So to drive necessary traffic you can try some promotional tools. For example, Quuu promote, Hiplay and Buffer
➤QUUU PROMOTE: this is pretty easy. Quuu Promote helps in promoting your content to growing targeted audience.
➤HIPLAY: Using Hiplay, you can make a list of your perennial content and then add them one by one to your buffer profile. This will repost your best content automatically.
➤BUFFER: Buffer helps in making sure that everybody sees your post by re-sharing your post multiple times in the first day.
Besides these tools there are few other tips that you may employ, you can create Twitter polls so that you can engage your audience and they can see you constantly. Try to post more infographics than just plain text. Post more attractive and informative images and videos.
Conclusion
By following above mentioned tips you can make sure that you can make a place for you on Twitter. Effective Social media marketing which is an extension of digital marketing can provide a huge boost to your brand. Twitter provides you the ground where you can build yourself from zero. Just follow the correct strategies and avoid bad practices. Give your audiences what you show. Be authentic.