To deal with the unreliability of terrestrial infrastructures, global tech market advisory firm has been announced that 24 million IOT connections will be enabled by satellite till 2024. According to a report there will be approximate 400 million IOT devices are available with cellular connections. This data has been taken till 2016 end. This is also clearly said by report that this data will reach 1.5 billion by 2022. Smart cities and smart homes become smarter. They are using advanced technology. Now think about the life without technology. For example you can take smartphones, as we know we all addicted to it. No teenagers can live single minute without phones or any other gadget.
It is so good to hear that we operate technology in every sector. No single industry or business is untouched with technology. A simple question from you all that can you name single tech which is enabling in each and every sector? No, there are not so many, let me tell you. Internet of things is the tech which you can see and can use everywhere. You can say that it is a technology that works like a network in every sector to give you proper relief. It is ready to save your lots of time, your money, will provide information, encourage communication between devices and many more.
Now IOT will be more advanced with satellites
In future the tech Internet of Things will be operating everywhere whether you are talking about the agriculture industry or you want to see the automobile industry. Would you believe that the Internet of Things is ready to reach on the sky and play all such vital role?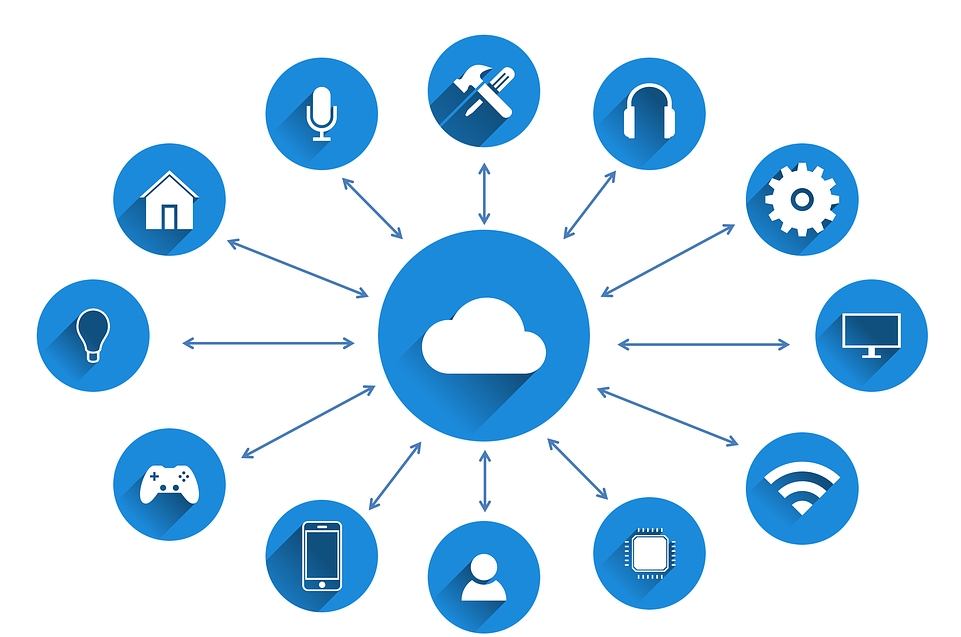 This is something very interesting as we heard the news that 24 million IoT connections will be enables by the satellite till 2024. If it happens then we will reach in next level of technological life. This is too good now you will see something new change only because of Satellite as it will increase the growth of the technology IoT. If it happens then you can see sudden change in the agriculture and in asset tracking also it deals with the unreliability of terrestrial infrastructure.
The report is shared by Application Binary Interface (ABI) research about the Internet of Things concept and Satellite where they also said that people watch out the sudden changes in aviation tracking and also in maritime tracking. Let me tell you the statement shared by Harriet Sumnall who is a research analyst of ABI as he told that "Terrestrial cellular networks only cover 20% of the Earth's surface, while satellite networks can cover the entire surface of the globe, from pole to pole." He also said that if you all see the satellite constellation which is present in orbit right now, enable for all connectivity to be more global.
Above we have already told you where the growth expected as aviation tracking and maritime tracking are the important market for the Satellite first. It is important to bring some changes here and give the advanced facility because of the lack of terrestrial infrastructures are alive in their location.
About the Nano- satellites, what do you know?
Now I will share about one more industry that is game-changing one as the vendor such as Aerial and maritime is able to provide the cost-effective aircraft ADS-B surveillance. Also, you should know about the ship AIS tracking as they all play the role from the constellation of Nano-satellites. This is important about the Nano-satellites to understand because it will demonstrate the high-end tracking capability from large satellites. Although, we just hope that Nano-satellite should be cost-effective because, with the upcoming software 'Defined Radio technology,' we can see Nano-satellites can take some actions here.
More satellites are ready to face their competitors
According to source we get to know about the Amazon plan that their project to launch a constellation of 3236 satellites soon to be implement. The name of the project is "Project Kuiper" and the project is for the global internet connectivity. They settled the aim for this project that the satellites cover the range between 56th parallel north and 56th parallel south. If the aim gets success what they expected then the good news is it provides the connectivity to around 95% of the world population, how good it is.
Such constellation is also launching Low earth orbit satellites. You should be aware of the LEO Satellites that in the future it is cost-effective if we compare it with the larger traditional satellites. So, in-short the conventional satellites should not only watch about the price concept that it should fall with the competitors but also it should always stay relevant within the market.
Sumnall working as Research Analyst at ABI said that "Once the market becomes more successful and has matured; the pricing strategies will drop overall, allowing the satellite IoT connectivity options to compete against terrestrial connectivity options." Exactly the price will definitely fall and yes it is plus point that it allows satellite Internet of Things connectivity option to face against terrestrial connectivity options.
Final words.
At the end, just want to say that we have to wait for some years to see a big change in IoT technology which we have never seen before. In future the satellites will enables the 24 million connection of Internet of Things, how amazing it is. This will be a revolutionary change. We have seen and also used the technology called IoT everywhere but after some years the face of IOT is going to change. This change in IoT will be beneficial too all over the world just because of its connectivity.