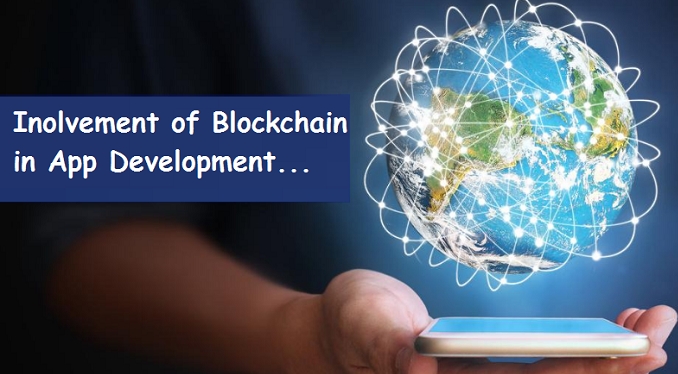 Security is the only thing, every developer is looking for. They want to show their best and for their mobile app development process and security matter most. We all know that securing data nowadays is so important because it just takes a few minutes to hack your devices and steal your data by the third-party. There is no such better option for the developers because they become the victim of such situation. Here only the concept or you can say technology called Blockchain can shake hands with you to run business in a more effective way as possible. Blockchain is the technology which provides you security, let's try to know how.
Blockchain is involved in every business
Keep mobile app development business separate for a minute, we all know that it is hard to find such industry or any business where this technology has not shown its performance. No matter whether a person running an agriculture business or banking sector, Blockchain is ready to take stand and show its efforts to reach business access to keep it safe. Now let's come to the point so most of you raise a question that is the technology called Blockchain involved in the app development process? Yes it is if you don't know then let me remind you earlier and till not the developer used this technology because the process of making mobile application required it. The technology called Blockchain has the ability to make the convoluted data protected with encrypted security so that's the reason the first option for the developer is Blockchain for their mobile development process.
Now let's study with some steps to get aware that how Blockchain is involved in Mobile App Development.
Use of Blockchain to show best security for your applications
Whenever someone talks about the security then I think Blockchain is the technology which is always be there. If we take the mobile app development then let me tell you that the whole process of application development is for exchanging information and for knowledge sharing. Here the Blockchain helps you to show you the precise encryption approach to keep your app data in a safe zone. Actually, the method is designed for this purpose and that's why it provides a standard of safety. By this way no information get leak and your personal information are secure.
Blockchain gives you Simplicity in development process
Another benefit of operating the Blockchain in app development is about the simplicity. You can say it is another significant benefit because if such technology appears then the developer can operate their process simply, easy to implement everything and also an economical choice. To reduce the complex process for the developer is must because it can save their time and efforts so here the Blockchain tech ready to take stand for you.
Blockchain help in keep updated and redefining the applications
I don't think you need any explanation about the importance of mobile applications. Here I just want to say that such mobile apps are looking for technology that remains dynamic in advancement. So I think Blockchain is the better option for Mobile app development business because it has strong structures and it is ready to show latest feature in coming future. Its advancement will help entrepreneurs to keep updated and help them to provide better and improved customer services. Also, it shows you trending updates in the coming future.
Blockchain bring transparency in Mobile App development business
When you operate the technology called Blockchain in your mobile app business then you will see how transparent everything is. You all know the role of technology is to get involved in your mobile app development and yes it records every such transaction that you want. I think here the Blockchain helping you to get access the data of yours and to track these when you require.
Blockchain provide you safe, secure and transparent transaction facility with assurance of data security. Many industries are using this technology to gain the trust of customers. You gonna watch out proper discipline of Blockchain because it helps to keep your application process scam proof, transparent and yes keep safe from hackers.
Conclusion.
The use of Blockchain in app development is growing rapidly. This is also possible to use this technology globally in coming years. You don't need to think twice before operating this technology. Mobile application business growing more in today's time. As you can see many industries are using Blockchain to make their business transparent and more reliable.
If you are also looking to build the mobile application for your business then you can hire an app developer or can take from any app development company. We are one of the leading app development companies. To know more about us kindly get in touch.