Now a day's location tracking has become a common feature of smartphones. Almost every renown brand provide the feature of location tracking in their device but the question arise did location tracking apps in smartphones is beneficiary for users or not? If yes then what is the impact and if not what are the loopholes? Well to be honest not only smartphones but your desktop, tablet, laptops in one way or another keep tracking on all your online activities without your realizing in various forms such as Google logging your search history, Facebook keeping tracks of your activities and your smartphones has GPS (Global Positioning System) which can pinpoint your exact location, every individual who are using smartphone is creating more data than he/she realize.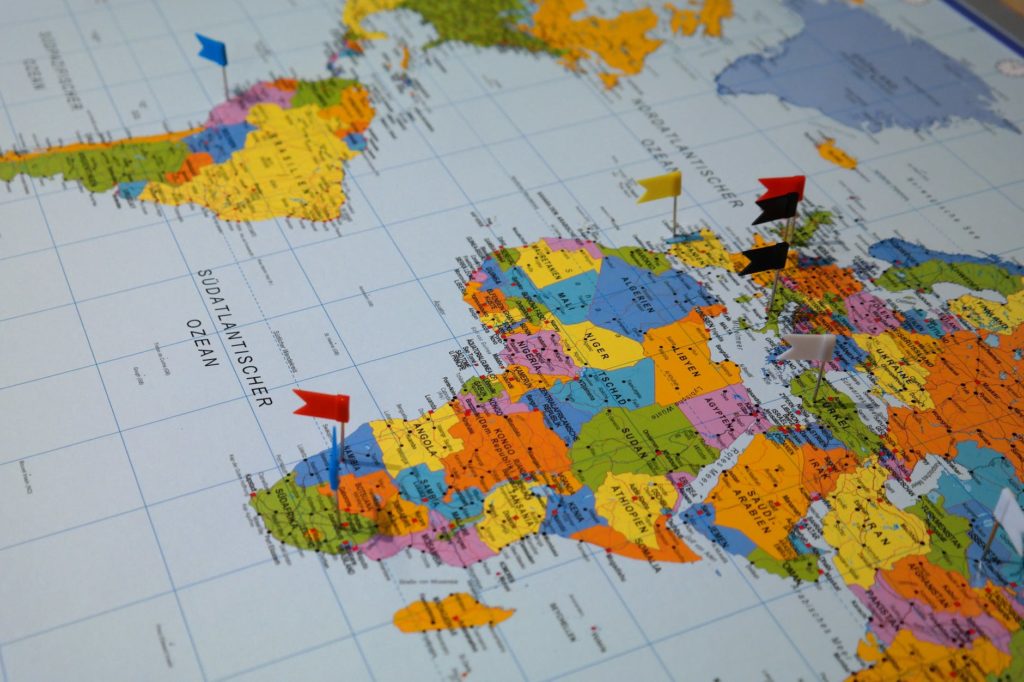 Since tracking practices become so common that it solely depend upon user what is his/her opinion of location tracking app in their smartphones? Because just like every other app location tracking apps also has their advantages and disadvantages so we are going to analyze all those major advantages and disadvantages and try to find out is location tracking beneficiary for users or not?
Advantages of location tracking apps
Great deal at critical times
Phone tracking apps are very helpful in the times of need and emergency. Due to hectic lifestyle it is not possible that someone is available with you wherever you go, thanks to the GPS technology now friends and family can watch you back when you go out for the work. With the help of smart tracking apps like Bluelight will send notifications to your family members and friends about all your location details including activities when you are on the go and when you have safely arrived at your destination, and you can further enhance location tracking feature by enabling Google maps on your device that can share your location with real time data with the people you trust.
Keep tracking of your employees
The biggest challenge that business man or great tycoons faced is regarding the misuse of their resources by the employees in a form of driving company vehicles, frequently travelling in order to combat these types of situations. Business owners have decided to install hidden monitors, cameras that can track every movement of their employees although it is an extreme step and can compromise employer privacy.
Business owners can perform this task by deploying apps like T-sheets which comes with the features of dual functions of both tracking and time clock.  That can track the time when employees are check in and check out along with the information where they were present and what are they doing, when the shift began.
And for tracking their online activities company provided smartphones has already installed apps such as Mspy and FlexiSpy to keep the track of their web activity such as calls, message, text etc. but remember you need to disclose this information that your phone being tracked to the employees so that they do not feel discomfort and cheated.
Security for children and teenagers
In this modern age parenting of growing children's and especially when they hit their teenage mark is very difficult responsibility that every parent has to bear. Protecting your children from physical and external threats not remain the only worries for parents now. But the risk of cyber threat such as online predators, sexual materials, bullying is major concerns that parents has to be deal with effectively.
Disadvantages of location tracking apps
Tracking of a smartphone without the concern of a user is considered as a crime around the globe almost all the countries have the laws and legal matters regarding phone tracking. If you have a potential of tracking the phone with GPS you might be without realizing breaking the law and violating the phone owners rights, that's why if you have any doubt regarding the law then Google the details available on a legal website in your locality regarding phone tracking.
Loopholes in tracking apps
The apps sometimes disappoint the user and cannot be able to meet their demands regarding phone tracking and security just because you have GPS enabled device doesn't necessary that its going to work. GPS does not work when the phone is switch off tracking is impossible in this situation. Similarly if your phone is in a glove box or any other secured area. GPS is not going to locate your device accurately.
Phone tracking apps compromise privacy
This is the biggest concern and major flaw of phone tracking apps criminal peoples like thieves, hackers can use this tracking app/software against you.
Suppose if you are out of the home for a party with your friends and important things like cash, jewellery etc. in your home so these criminals can easily track your location and while you are out they are at your house stoling everything precious that you own.C
From a personal experience I believe that location tracking apps are beneficiary for users in a longer period of time its advantages are greater than its disadvantages. Apart from privacy any other disadvantage are not to worry about but one has to take decision what is most important for him/her privacy or security. Lastly comes with best answer, phone tracking apps require further advancement and upgradation in technology so that phone can be tracked even if its switch off or stucking at any congested place.