WhatsApp is constantly in news for launching new features in the app. Back in September 2018, we got to know from reputable WABetalnfo that WhatsApp was working on Dark mode, which soon gonna launch this year or the next. Apart from this feature, WhatsApp constantly keeps updating or launching new features in its software. However, the new features that WhatsApp will introduce in the app are meant for specific users. Didn't get my point guys?
Hello! iOS users. WhatsApp launches new features in your iPhone. Let's understand this in detail below. What new features WhatsApp has to offer to its iPhone or iOS users?
Whatsapp rolling out new features for its iOS users
As a part of update, WhatsApp has launched or introduced a lot of new features specifically for its iPhone and iPad users. The new features can only be found in the latest version of WhatsApp that is 2.19.120. This version comes with latest updates for iPhone users particularly. How to update WhatsApp for the latest version? If you're an iPhone user but not having latest version of WhatsApp then you must download it first from the App store. In the store, search for WhatsApp and hit the update button. Launch WhatsApp after the update process is complete and you'll see the refreshed chat screen.
Let's look at the list of features that Whatsapp offers to its iOS users
In the latest update of Whatsapp, it offers many new features to its iPhone users. These features are call waiting support, chat screen redesign, and few more. I will discuss these features in detail below. Just keep reading.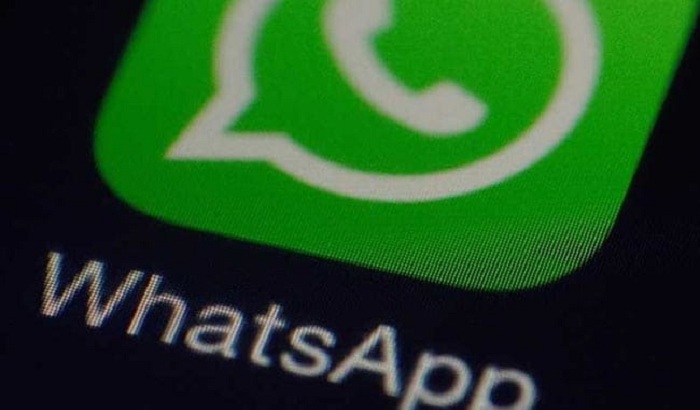 -To begin with, the 'call waiting support' feature of WhatsApp will notify users about another call. It simply means that users will now be able to receive another WhatsApp call while they are already on one call. Earlier, users didn't get a call waiting notification if they were already on another call and instead, it would just notify the user of 'Missed call' once they disconnect the current call. Apart from this, the caller got to know that the receiver is busy as the app flashed the message 'on another call' when the caller would try calling. Now WhatsApp gives you option like 'End % Accept', 'Decline', or 'Hold & Accept' the call.
-Another feature of WhatsApp for iOS users is that it will allow iOS users to quickly make changes in media and send it back in WhatsApp chat. You can enable this; you need to long press the doodle icon when viewing any image or video where you'll be able to access your editing tools.
-Next feature is the ability to send messages directly from the Braille keyboard when the device is set to Voice Over mode. To enable this feature, your Braille screen input must be enabled in Setting>Accessibility>Voice over. The latest update of iOS also lets you play the voice notes directly from notification. All you have to do is just long press on the incoming voice message notifications and tap to play.
-Lastly, users can also send Memoji as stickers within WhatsApp chats using the emoji keyboard. Users can even change the font styles in cameras by tapping the 'T' icon.
Whatsapp has some new features for its Android users too?
Let me tell you guys, WhatsApp concerns for both its Android as well as iOS users that is why it has something for its Android users too. WhatsApp has recently introduced a new privacy setting for group chats. However, this feature can be used by both iOS as well as Android users. This feature allows you to decide who has the right to add them in new group chats without an invitation.
You can enable this feature by going into the setting Setting>Account>Privacy>Groups. Here, the user can choose to let either everyone or only contacts add them to group chats without sending a private invitation first.
WhatsApp also launched finger lock option for both its users. You can enable this by going into the Setting>Account>Privacy>Finger lock. Now you can verify your identity by using finger print.
The bottom line
Let me end this blog by saying that WhatsApp is not just limited to its dark mode feature or the features it recently launched for iOS users, but from the reports it is revealed that WhatsApp is working on its another new feature called 'Disappearing Messages' this feature was actually spotted by WABetaInfo (website known for tracking new updates and changes in the WhatsApp).
This new feature of WhatsApp will automatically delete the chat messages after a certain period of time. However, it's not confirmed when this feature will launch but till then we can just wait and enjoy the latest features introduced in WhatsApp. We will be back with latest updates of WhatsApp, till then get in touch with us.