With over 2.5 Billion users, Facebook is unarguably 'THE' place for social media marketing. It has an edge over the other social media platforms like Instagram and Twitter due to the massive number of users it has. So, if you are planning to join Facebook for marketing then it could be a game-changer decision for your business. Facebook marketing is not as easy it looks. If you are new to this platform then you may make any mistake. So, in order to avoid that you need professional help. Citiesagencies is one such marketing agency that is providing exceptional services in the field of Digital Marketing especially social media marketing. We have a team of experts and professionals who have proved to be the best in their work time and again. So, for your new marketing campaign journey on Facebook, you can hire Citiesagencies to help you at every step.
If you are wondering how? Then just continue reading this post till the very end as I have answered all of your possible queries in the succeeding sections.
Let's quickly get into it
How Citiesagencies help in Facebook Marketing campaign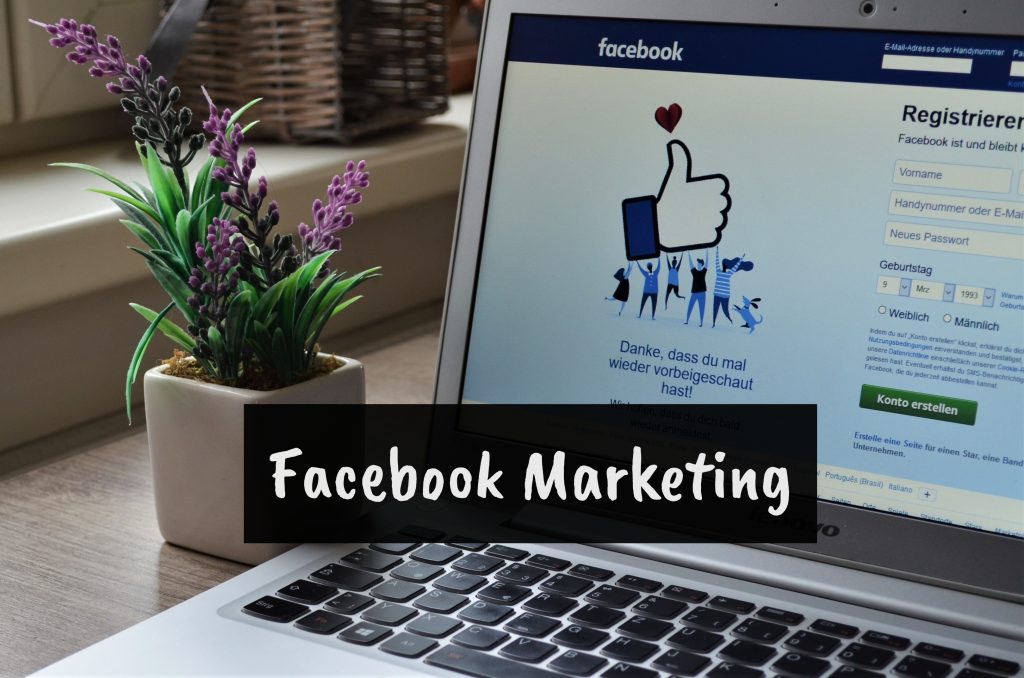 Citiesagencies helps you in building your Facebook marketing campaign and it's implementation in the following ways
➽ Helps in creating your business page on Facebook
The first and foremost thing that you need on social media in general, and Facebook in particular is a Facebook page for your business. And we understand that you may not have the expertise to create a a perfect page for your business. That's where Citiesagencies comes in, we help you in creating the perfect Facebook page for your business. We make sure the following processes are done for your business page
All the important and necessary fields are filled
A clear, high-resolution picture of your business logo is set as your profile picture
Images and videos of your business and products are posted on the page
Posting is always done on the page and not from the personal account.
➽ Helps you in writing an impeccable post
This is the second most important thing after creating the business page. Posting should be done regularly. As your page is new so you need to post regularly. We at Citiesagencies helps you in writing the perfect post for your business or products. We would ensure that the post contains all the necessary elements such as
Main goal or objective
Short, concise and clear language
Attractive and eye-grabbing headline
An effective and clear Call to Action (CTA)
Tone of the writing matches the essence and personality of your company
A picture or a video with link
All of these factors together compose the perfect post for your page.
➽ Helps in using Facebook Marketing tools
There are some marketing tools that help your marketing strategy to become more effective and productive. Our team has skilled experts who very well know how to use and apply these tools to get the maximum results out of your marketing strategy. Citiesagencies knows how to use various marketing tool in order to enhance the marketing strategy like
"Pinning" is used to bring more attention to a post when it is pinned to the top of the page's newsfeed.
"Boost" is used in order to promote a post to targeted specific audience for maximum exposure.
Using the call to action buttons like "Contact us" "Book now" and "Sign up"
Researching engagement of audience and auto-scheduling post during peak times.
Creating Facebook ads and tracking their progress by using Analytics.
➽ Monitors over the whole thing and makes adjustment
After we are done with the posting and marketing tools, it is important to monitor over the whole scenario and check whether something needs adjustment. Citiesagencies does that very well. Our team use Facebook insights to monitor the ups and downs of the Facebook marketing campaign.
Our team carries out the analysis based on the data obtained. And then according to the analysis we see whether a particular thing needs adjustment or not. If it does, then our team makes the required adjustment. And we make such adjustment to make sure that no such thing is required in the future and your campaign runs successfully.
To wrap up
Starting a Facebook Marketing Campaign can be hectic but with Citiesagencies you can save much of your hard work. We are fully committed to deliver the best services possible. We are aware that as a new business it is very important for you to stand out. So, you don't need to worry as we will be working to make your Facebook marketing successful. I really hope this article was able to clear all of your doubts and queries. If not, do not hesitate to connect with us.  
Please get in touch with us if you have any more queries related to this article.