Updates are constantly occurring on many websites across the internet. But one website which is probably the biggest online platform for job seekers and recruiters has updated its platform with new features. That is, LinkedIn updated new features and here's all you need to know about it.
After its inception in 2003, LinkedIn is still relevant and has gained much popularity over the years. I mean when one can look for a job sitting in their home then who would want to go from company to company to drop their resume. Especially after the COVID-19 pandemic when people moved to Work from home, there were many people who lost their jobs so everybody then turned to online platforms to look for jobs.  When you apply for a job online, the employer goes through your profile so it is necessary to have a profile that stands out in front of the employer. Now LinkedIn has updated some new features that may help you upgrade your profile because gone are the days when you used to update your profile only when you have to look for a job.
LinkedIn has stated "Sharing your professional journey in an authentic and engaging way is the starting point for connecting with the communities that matter most to you. That's why we have re-imagined, how you can bring your professional story to life on LinkedIn and are introducing tools to help you create a more expressive and inclusive profile."
Let's cut to the chase now
LinkedIn updated new features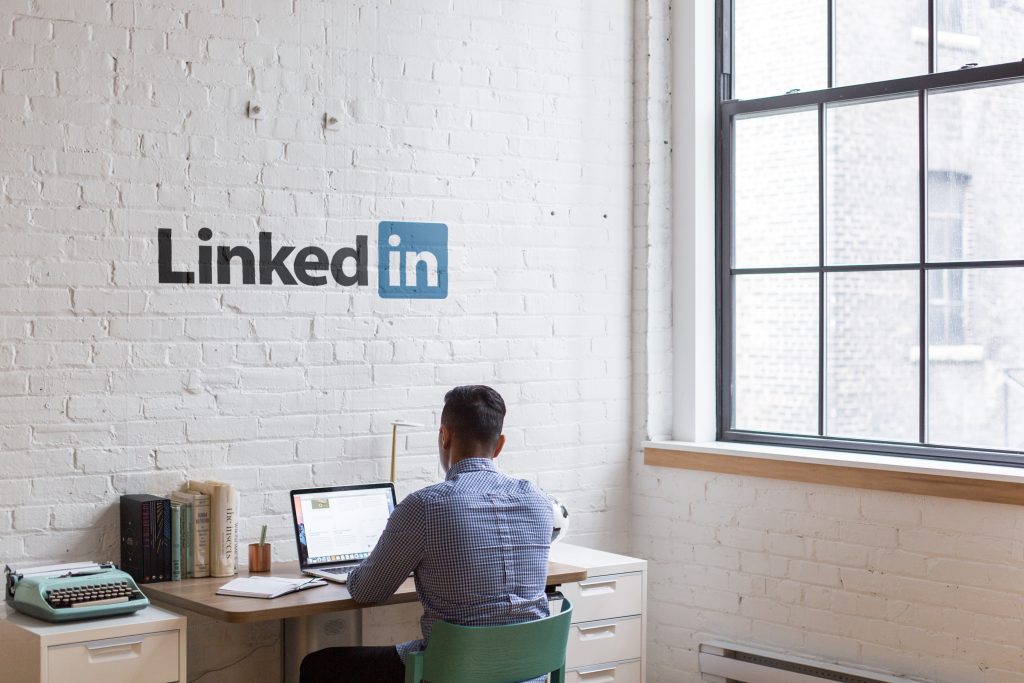 ➨ Video cover story
An in-person introduction is definitely more effective than a textual introduction. Video is a strong form of communication. So, LinkedIn has added this new feature of video cover story. With this new tool you can personalize your first hello message in a video. LinkedIn calls it the 'Harry potter effect.' After you have added your video cover story, an orange ring will be visible around your profile picture. A preview of your video auto-plays without any sound. This feature will enable you to express yourself better and it will let you show how confident you are. LinkedIn is yet to update the captioning feature in the video.
➨ Better branding
LinkedIn profile backgrounds have given a chance to brand your profile and make it stands out from the rest. So if you're a LinkedIn live broadcaster, when you go live, your branded profile background shows up. This will help increase the visibility of your content and to reinforce your message.
➨ Pronoun
According to LinkedIn, 70% of job seekers feel it is important for the hiring managers and employers to know their gender pronouns and 72% of recruiters agree with this. So, LinkedIn has added this feature where you can add your gender pronoun at the top of your profile next to your name, and this feature is completely optional. Mentioning your gender pronoun imparts an authenticity to your profile.
➨ Creator mode
Creator mode will be available in the candidate's profile dashboard. This feature lets you share your thoughts on what's happening in the news through articles, blogs or videos. It also allows you to identify the hashtags that highlight the topics you post about the most.
➨ Show case your content
It allows you to showcase your offerings from your personal profile. You don't need to have a business to do so. These offering pages are called service pages and they'll be discoverable by in LinkedIn search. No matter the degree of connection, people can contact you to avail your services. The offering of service pages will display on your own feed and feed of your networks as well. Keep in touch because LinkedIn is planning another update in which ratings and reviews will be available on these service pages.
To sum up
To conclude, I would say that every platform is constantly updating them like technology, which keeps evolving. So, if you are also a job seeker stay updated with these developments. Because they will enhance your profile, you can make your profile more unique and likeable so that when a recruiter sees your profile; your first impression should increase the chances of him hiring you.
Get in touch for more interesting and informative articles.