Website hacking has become a normal thing in recent times. We can see hacking incidents every now and then in news. Famous people's social media accounts have been hacked in the past. Well a new reality that has emerged now is that phones can be hacked too. Incidents of cyber attacks on mobile phones have increased in recent past. Mobile phones have become a growing target for hackers. Mobile phones are a soft target for hackers to make money as most of the population use mobile wallets to make payments. Our bank account details are available on our financial apps which is very much vulnerable to cyber attacks.
Just yesterday, a report on cyber-attacks has been published which tells us that Indian firms and business have witnessed a whopping 845 percent increase in the cyber-attacks on mobile devices of their employees. Another incident of cyber attack flashed in news just yesterday, Upstox, India's second largest stock-broker was hit by a cyber attack in which data of over 25 Million users has been stolen. Cyber attacks on mobile devices have increased all around the world in recent times. So, now focus has been equally shifted on cyber attacks on mobile devices. So, in this article I will be talking about some methods everybody should apply to prevent cyber attacks on their mobile devices.
Let's cut to the chase
Methods to prevent Cyber-attacks on mobile devices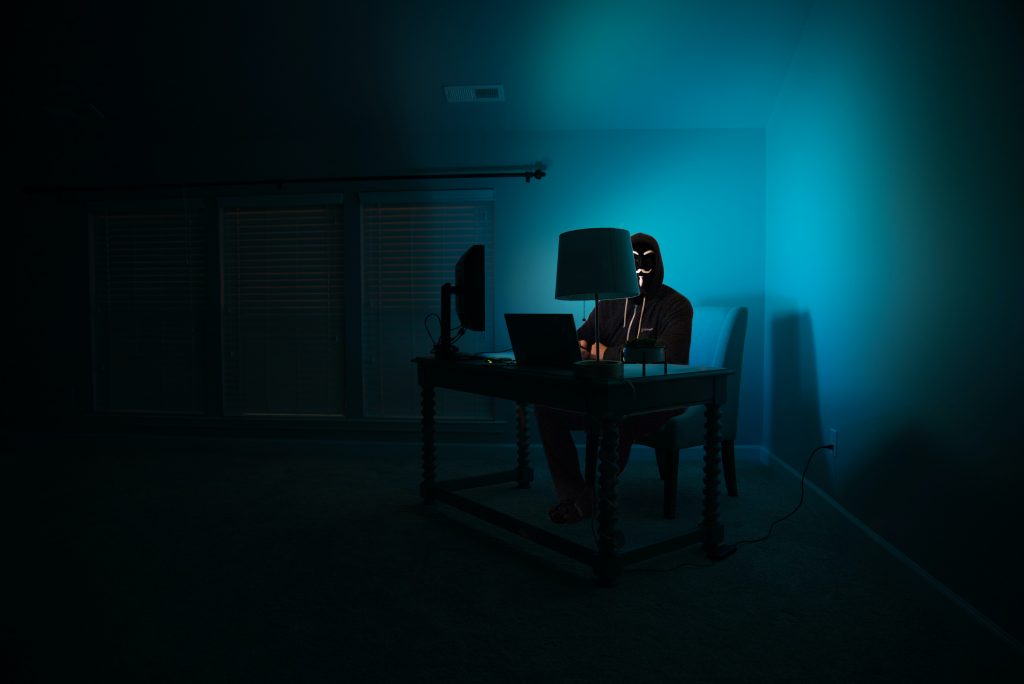 Here are few methods you can employ to secure your phone from mobile hackers
 ✤ Create strong passwords
For god sake, gone are the days when people used to set their birth date or their dog name as passwords. Now we have become as smart as hackers if not more. Phones that have passwords that are easy to guess are more likely to get hacked. Create strong passwords especially for financial transactions and apps that have sensitive information. Don't make your password all syllables. Your password should be at least 8 characters long. It is very important to have numerals and special characters as well. Make a combination of all of these things.
✤ Regularly check your balance
The most common type of cyber attack on mobile phone is financial attack. Because most of us now make digital payments. And we have our bank accounts details saved on apps it stimulates the hackers to choose mobile devices for cyber attacks as most of the hacks on mobile or on computers are done for money. So regularly check your bank balance because you might not receive any alert when your phone is hacked. If you regularly check your finance status then if a cyber attack happens; you can immediately go to the cyber cell or the concerned authority.   
✤ Don't download app from untrusted sources
Most of the apps have very weak level of security. And some apps are purposely made with bugs and malicious software to make it an easy target for hackers. Beware of apps that offer a paid app for free or an app that claims to download other apps on your device. Before downloading any app do some research on the app and its developer as well. Recklessly downloading any app can invite spyware, ransomware and data leak activities. Just look up the app's developer name on Google to find out if there is any past history of cyber security issue associated with them.
✤ Update software from time to time
Update software on your phone when prompted. These updates are usually fixes to security issues and cyber attack vulnerability. So ignoring them can open doors for hackers. Technology update is very important in every domain.
Related article: Latest Gmail update you need to know now
✤ Report lost or stolen phone
If you have lost your phone or it has been stolen report it to the police complaints authority as soon as possible. Also inform your network provider about it. Ask them to block your sim card as it can be used to make transactions from your account.
✤ Have a security application
This is the first thing you should do when you buy a phone. Because when you download an app from an untrusted source, it is very much possible that it can contain malware or it can install virus and cause harm to your phone. Download a security app that will scan every time you download an app for malware and spyware that detects any virus that enters your phone through a website and subsequently removes it.
✤ Don't click on untrusted links
 It is very common to get alerts and email that contain unknown links which can be a spam and can lead to a malicious website or page where hackers are waiting to steal your data. So never click on such links. Phishing attack is a great example of this. People click on such kind of links which claims to win them a jackpot or a lottery. So stay away from these things and if ever you receive such kinds of messages or mails, block and report those Ids and numbers.
✤ Don't give unnecessary permission
Whenever you download an app it asks for some permission. Some people just overlook them and accept them which can prove to be dangerous as some apps can steal your data through those permission. For instance, if you permit an app to access your contacts or messages so that just invites the hackers to steal your contacts and messages which can contain sensitive information.
Also, disable the permissions if you are not using the app. For example, if an app asks for your location when you have to use it then when you are not using the app, disable those permissions. Or if you are downloading an app just for one use then quickly uninstall it after using and don't forget to disable all the permissions before uninstalling that app.
✤ Reset phone before selling
If you are planning to re-sell your old phone in order to buy a new one then don't forget to reset your phone. Erase all the data from your old phone before re-selling it. You can simply do the factory data reset.
✤ Disable unnecessary features
Disable all the unnecessary features when you are not using them. For example, Wi-Fi, Bluetooth or GPS. So if you are not using GPS then turn it off. This is especially important in public spaces. Whenever you are in public space don't use public Wi-Fi. And if you decide to use public Wi-Fi then don't access any sensitive information through the network. For instance, don't pay any bills or access bank account using public network.
To wrap up
So we saw all the necessary information that we need in order to prevent our mobile device from cyber attacks. If you follow the above mentioned tips then you can very much protect your phone from hackers. Obviously there is no sure shot way to protect our phones 100 percent from cyber attacks but at least we can apply these tips that will not cost us anything. We need to accept the fact that mobile security is as important as web security.