Hello everyone! Today I am here to share something important. Google has announced that previously launched Android Q will be knows as Android 10. Similarly from now it will use numbers for their upgraded versions. Google also announced that no more sweet names will be used for their Android versions.
Have you ever seen a child whose name is related to any desserts name? I don't think so parents will put up such names so how can the developer put some sweets names on operating systems software. It sounds weird.
Android Q will be known as Android 10.
Android is globally used operating system. just try to think about the previous versions name Android like Android Oreo, Adroid Kitkat, Android Lollipop, Android cupcake etc. While taking all names it seems like I am reading the menu of restaurant. Being a global operating system, its name should be clear and easily understandable. If I asked to you about the name of Android 3rd version, then this is the possibilities that maximum number of people don't aware about it. Due to this Google decided to not put the name of Android versions on desert's name. Google always keep themselves alert and always know what the users like or what they don't. They introduced the Android and no doubt today more than Apple mobile phones, Android used more. In fact, you can research about it and you will definitely get to know that Android, used more than any operating system globally. In a Conference I/O, they described about each and every feature but they didn't reveal the actual name. After a long wait, few days ago we get to know that Google finally announced the name and that is Android 10.
Why Google lost its sweet tooth?
Before going to know about Android 10 you should know about the changing name strategy of Google. Google doesn't want now that version name should be like dessert's name. If you don't know then let me tell you that it started with Cupcake and with that it continues to put name like Donut, Eclair, Froyo, Honeycomb, Ice Cream, KitKat and many more. Finally, the company has decided to discontinue this trend. This is because there were difference citations of pronunciations letters in different languages. Of course, it creates big confusion in mind of every user, so the idea was good to remove such dessert's name now.
To avoid the confusion Google decided to put the name which is clear and easy to relate for everyone. In my point of the idea of showing Android 10 is good.
What Google reveals about their strategy?
Obviously, everyone is discussing about what they launched and what they did? Google said about their strategy that "As a Global operating system, it's important that these names are clear and easy to relate for everyone in the world. So, this next release of Android will simply use the version number and be called Android 10. We think this change helps make release name simpler and more intuitive for our Global community. And while there were many tempting "Q" Desserts out there, we think that at version 10 and 2.5 billion active devices, it was time to make this change".
Facts about Android Q Beta versions.
If you are reading this first time then watch out- the beta version is already released. Google start launching its Android Q Beta versions from March 2019 with the name of Android Q Beta1. In the month of April 2019, Android Q Beta 2 had been launched. Till August 2019 Google launched its Beta 6 versions with latest features and updates. You can install this updates in any pixel devices or any other devices which support Android Q.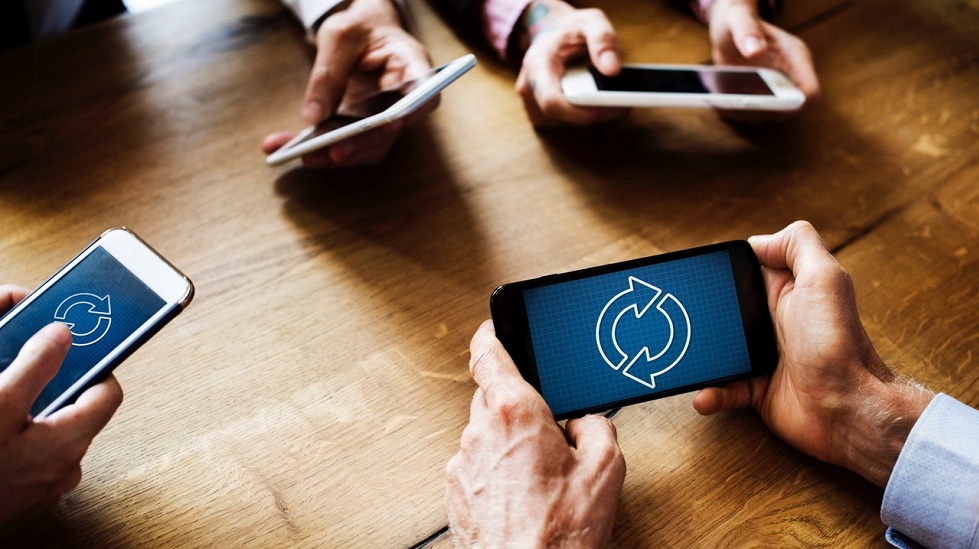 Google is still updating the Android versions for us. We all know about the latest version changes like notable accessibility feature, privacy and security, new dark mode and many more which we will study below after this.
Some surprising features that you need to know about Android 10
You need to know about a Privacy matter
Google already said about the Android 10 that they have focused more on User's privacy so that it may never create any mishappening in future. Now every user has the ability to control when the application has access to their location. Many such new finer controller of file management you can see here.
Want to know about Bubbles?
Google said the Bubble with Facebook Messenger Chat is similar. As the Bubble display small circular and it will float on the top whatever you are operating in your Android device at the same time. Now it's up to you either you want to approach each application to operate Bubble as a notification method or not.
New tool related to Share sheet
Do you have any problem related to Share sheet to load? Now Google solved your problem as they want to introduce to you with a new tool. You have to tap on the share button and just count for 10 seconds only where you see the various application and shortcuts, rearrange those.
Understand about Dark Theme too
I think you should thanks to Google that it did something for us to save our phone battery life so let me introduce to you with Dark Theme mode. It is important and it is ready to operate in Android 10 not only for some new theme concepts but also it reduces strain on your eyes so a good job.
For Deaf users, Android 10 is the best option
I think the heading above speaks out how Android 10 will enable the deaf users. Let me explain this-one more feature that is Live Caption feature launched by Google. Its role is to add the subtitles on a video whenever you watched in your mobile phone. The features work by it, so no such data connection is required here.
Good to hear about Parental control feature?
You all heard about the tool named as Google's Digital Wellbeing that support for the parental control. With this feature in Android 10, every parent can rule in your smartphones because they can now approve apps, create application limit, set bedtime and many more. By this you can control your children's phone usage. This is the plus point of using Android 10.
Logo of Android Q is also changed.
Most of you are Android operator reading this and know everything about it. Have you ever notice the Android Logo? If you notice it, now you see something advanced which Google wants to show to you related to Logo design. Google speaks out about the Logo concept that the design recognized a non-human member of the community and that is Android Robot. Here the Google point of view is a robot symbol is just for fun and of course it belongs to everyone in the community. Users will see something unexpected. The color of logo has been changed. It turned black from Green.
Conclusion
Our final words for Google- thank you, now we people will not pronounce the names of the desserts with any upcoming release of any version. Android 10 beta version is already launched but you have to wait for this. The date has not been shared by Google about its releasing yet. Read out the features that what you can get if you operate this version in your smartphones in the future.
For more updates get in touch with us.