According to 'The Information' blog post Facebook is planning to change the name of most popular social media applications, Instagram and WhatsApp. Social media applications are the most powerful mean of connecting with others in a simple manner.
Users always like changes with these apps when any new updates or any feature has been added. It is hard to get millions of user for any application and Instagram and WhatsApp did it. Now let's check what Facebook is planning to do with these applications. To know more kindly read the whole content.
What will be the new name for WhatsApp and Instagram?
Most of us don't know that WhatsApp and Instagram are the part of Facebook. To make it clear the CEO of Facebook Zuckerberg decided to rename these apps. Hopefully from January 2020 WhatsApp will be known as 'WhatsApp for Facebook' and Instagram new name will be 'Instagram for Facebook'.
Yes you read it right, very soon you will watch out the changes for those social media apps. You can find it in Google Play Store and as well as in App store.  This is the strategy to remind all users that WhatsApp and Instagram are the part of Facebook.
These three apps are working independently but we can say that these three are under one roof. After renamed these apps will be stronger than before.
Strategy of Facebook behind this.
Facebook is one of the applications which is popular till now. It comes after 'Orkut' and still maintaining its position. In 2012 Facebook owned the Instagram and in 2014 WhatsApp comes under Facebook. These two were independently popular at that time. After obtaining these two Facebook is more popular than before. Even you can say that due to Facebook Instagram and WhatsApp is more featured.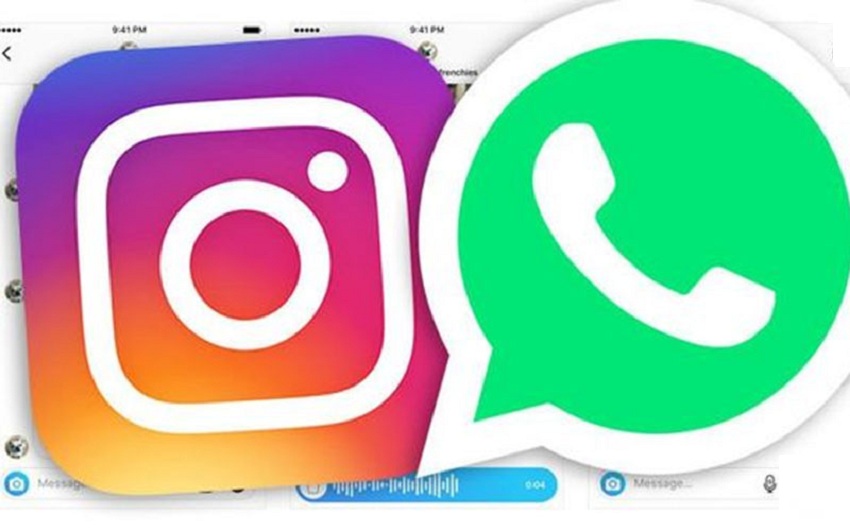 At present everyone is using Instagram and WhatsApp after that most of are not aware about this fact. This year Facebook faced many issues and controversy regarding data breach. To ensure the security, Zuckerberg decided to merge these independent apps with Facebook. After doing this you can find your chat on any of these three apps. In simple words you can say that if you chat with someone on WhatsApp then you as sender and receiver can find those chat on Instagram and Facebook too.
To use this you need messenger for Facebook, WhatsApp itself and for Instagram you have to use it directly.
On your phone, you can see the new name inside the app and from outside it will be same as before. With all these changes, owner and CEO of Facebook is now ruling on these three social media applications.
Facebook Spokesperson share information about this, want to know?
One spokesperson who works in Facebook Company reveals about this matter as he said "We want to be clearer about the product and service that are a part of Facebook. The social media giant certainly has a grand vision of a connected messaging system between Facebook, Instagram and WhatsApp". He also said that the name will be displayed on both the pages of IOS and Android.
Continuously Facebook is putting its effort to make it better from others. If we talk about Snapchat which is also popular then it has the feature of sharing stories for just 24hrs. Now we can enjoy the same feature in Instagram and in WhatsApp. Facebook is also giving this option to its users.
Just think when we are getting every interesting feature in a single platform then why should anyone move on others.
Conclusion
This merging and renaming strategy will be more secure. To maintain its popularity and user base Facebook has taken this big decision. So let's see is it proves the best idea for Facebook or Facebook fails to win the heart of users?
We will be back with another articles till then get in touch with us for more updates. You can comment below if you want to know more on any other topics.