Everyone is thinking, those who are visually impaired can't able to operate any mobile application. Are you agree with those people? Change your mind-set now, as we have special mobile applications for those visually impaired users that can't see properly. The application is not new but the feature introduced by it is amazing. We are talking about the app called "Google Map" which plays a key role just to watch the correct direction where the users want to go. I can understand that those can see properly, able to go on the right path but what about those who are visually impaired.
They introduced some exceptional features for blind people, with this they get proper ease when they want to go somewhere. The blog is for you all so that you can share it with your friends and relatives who are visually impaired
What is new in Google Map for visually impaired?
Thanks to Google for this new exciting feature for visually impaired. This is big news for visually impaired users as Google highlighted a new feature for those so that they avail the easy process of the navigation. Now when you operate the "Google Map" application then it offers you too many details, voice guidance and also a new type of verbal announcement when you go somewhere. Now your walking trip can be the best choice for you when you operate these features in your Google Map.
Wakana Sugiyama, who is the Business Analyst in Google's Tokyo office, was involved in this project and also an adviser as she said this is the best solution for the visually impaired users and now they get good comfort when going for walking trips.
What Wakana Sugiyama said regarding her idea of this project?
She said, "Starting on World Sight Day, Google map is rolling out a feature that gives people the ability to receive more detailed voice guidance and new types of verbal announcements for walking trips. This is the first feature in Google map to be built from the ground up by, and for people with vision impairment. I feel fortunate to have had the opportunity to work closely with the Maps team on this project as an early advisor and tester- outside of my day job as a business analyst in the Tokyo Office." Team of this project is happy as this is the first feature that was launched for visually impaired in Google map and yes of course, it can gain many such accesses in coming days.
What is the motive of introducing this feature?
Behind every successful work, team is there so here introducing such feature the teams said that it can help the visually impaired users. Also, such people can gain confidence while using this application more and they will never think twice before coming out from the house for walking alone. They presented this feature just for the users who can't see properly so such kind of feature can boost their confidence and yes using such feature again and again never make them feel fear.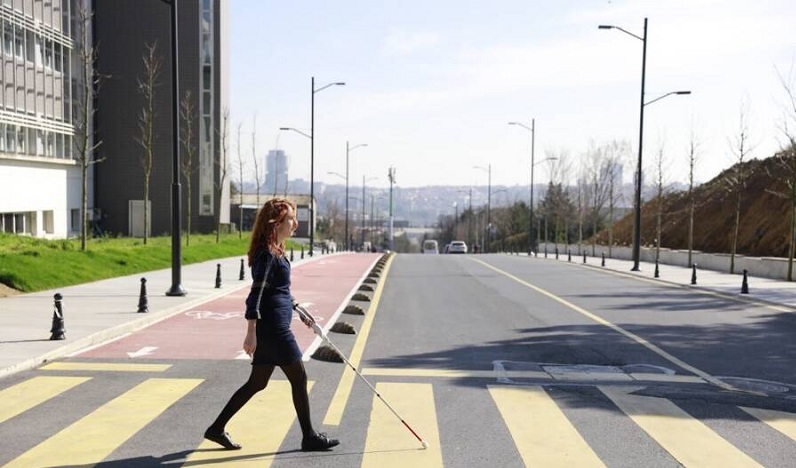 Now let me tell you that the feature is available for the US and Japan right now, in their respective languages. Also you can operate the application on both iOS and Android platforms.
Final Thought
If you are looking to operate this feature then go to "Google Map Settings" under the Navigation Section. You can watch there and make sure to spread this news to many who are near to you and visually impaired one. This kind of work tech giant Google did, no need to doubt that once again Google wins users' hearts. We hope this feature start working in every country but until now, it is for Japan and US people.
We will update you if Google shares any such big changes in coming days. Till then get in touch with us for more updates.