The world of social media constantly keeps evolving. There is something or the other new every next day. For example, there is this new update according to which, now you can earn money with 'super followers' in Twitter. Wondering what that is and how it works? Read this article to find all what we know.
Based in America, Twitter is the most popularly used micro-blogging social media platform. From commoners to celebrities, politicians, footballers, and Entrepreneurs, there is almost every type of people using Twitter. Hence, this is one of the most popularly used social media platform.
In fact, over 500 million tweets are posted on Twitter every day. That makes it about 6,000 tweets every second! This explains why many businesses make Twitter an important part of their social media marketing campaign.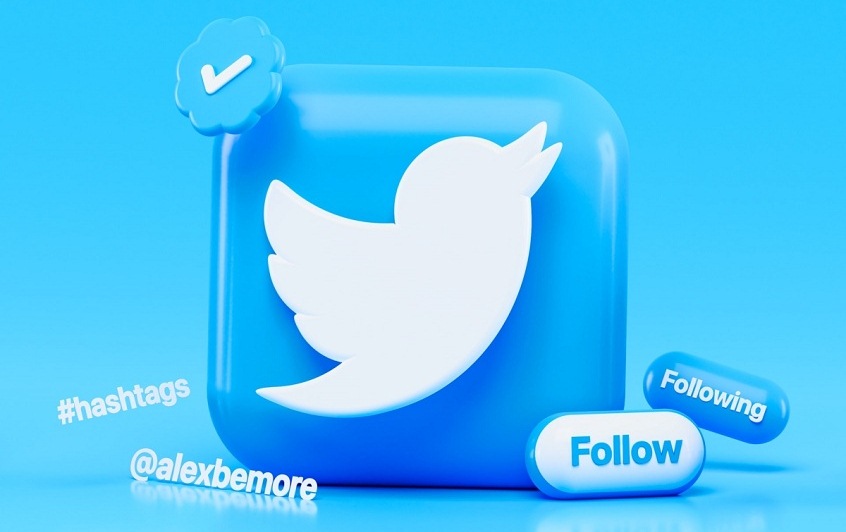 Lately, Twitter has been in talks for many reasons. For one, there's been a dispute between Twitter and the Indian government. Moreover, Twitter has rolled out a couple of voice features recently. These features allow you to make voice tweets and send personal voice messages on Twitter.
Just like that, there is a new feature update. Twitter users can now earn money with 'super follows.' Wondering what that is and how you can earn money on Twitter? Read on!
How Twitter Users can Earn Money with 'Super Follows'?
This new update simply works like platforms Patreon, Substack, OnlyFans, etc. Not familiar with any of this?
The concept behind such platforms is to make content creators and fans/patrons meet. Here, you can support your favourite content creators by providing them monthly financial support in exchange of exclusive content. Or you can monetize on your content the same way. Such content is protected by a paywall. Hence, this exclusive content can be accessed only by the subscribers who have paid for it. Generally, such platforms also take a certain cut from whatever is earned by the content creators.
The users of Patreon, Substack, and OnlyFans use these mediums for different types of content. However, the concept is more less the same.
So, Twitter is going to do something similar with its introduction of the 'super follows.'
What is 'super follows'?
The 'super follows' function on Twitter will allow the most productive users like celebrities, influencers, and so on, to charge money from their subscribers in exchange of exclusive content.
The 'super follows' will work like other subscription services—as explained by Twitter recently during a presentation to investors. In exchange of a monthly fee, the users will get access to the following things:
Exclusive tweets
Private groups
Select videos
Special offers
Offers and discounts
Paid newsletters
Sponsor badge
Twitter users—both content creators and the followers— have been asking for this feature for long. Now with the 'super follows', Twitter content creators will be able to turn their popularity into tangible profits. It will also help followers to support their favourite content creators.
What will be the charges to be a 'super follower'?
To access exclusive content of a Twitter account, the users will have to pay about $4.99 per month. However, Twitter is yet to specify the percentage that it will take from their revenue. In any case, this feature will not only help the followers and the influencers, but also Twitter itself in expanding their sources of revenue.
Unlike Facebook and Google, Twitter doesn't get much revenue from its advertising earnings. Hence, this may be seen as a move for increasing revenue generation for the company.
Looking at the success of platforms like OnlyFans, Patreon, and SubStack, this move may turn out to be really beneficial for Twitter.
How to earn money with 'super follows' on Twitter?
If you are thinking to monetize your social media popularity, 'super follows' is good news! However, for this, it is important to have a large and loyal enough following base on Twitter that will be willing to pay for your exclusive content.
However, Twitter is yet to release more information as to how this will work. For now, all we know is that the 'super follows' feature is on its way!
Till then, get preparing for your super follows by optimizing your content, videos, reach, and marketing!
Final Word
Lately, Twitter has rolled out many useful updates and some are still on the way. One of the most amazing Twitter update news that the users have been waiting for long is 'super follows.' With this, popular entities on Twitter like celebrities, influencers, and so will be able to monetize their reach and popularity on the platform. This is going to work in a similar way as other platforms like OnlyFans, Patreon, etc. However, Twitter has content to offer that is unique from these platforms.
Twitter is particularly famous for being a platform that enables real-time social conversation. Hence, it is going to be interesting to see how this micro-blogging medium integrates this new feature.