Now your wait comes to an end. Not only you, but I am also excited Apple has finally revealed the date to launch of "Apple Arcade" service during its iPhone 11 launch. So, tomorrow which means on 19th September 2019 you can operate this Apple Arcade service in your Apple gadgets. This month Apple is giving goose bumps to its, lovers. From tomorrow they are not only able to purchase iPhone 11 but also can operate "Apple Arcade" game subscription service. Earlier by Apple it has been announced on 10th September to launch this game service. Now finally it is going to launch, just one day left.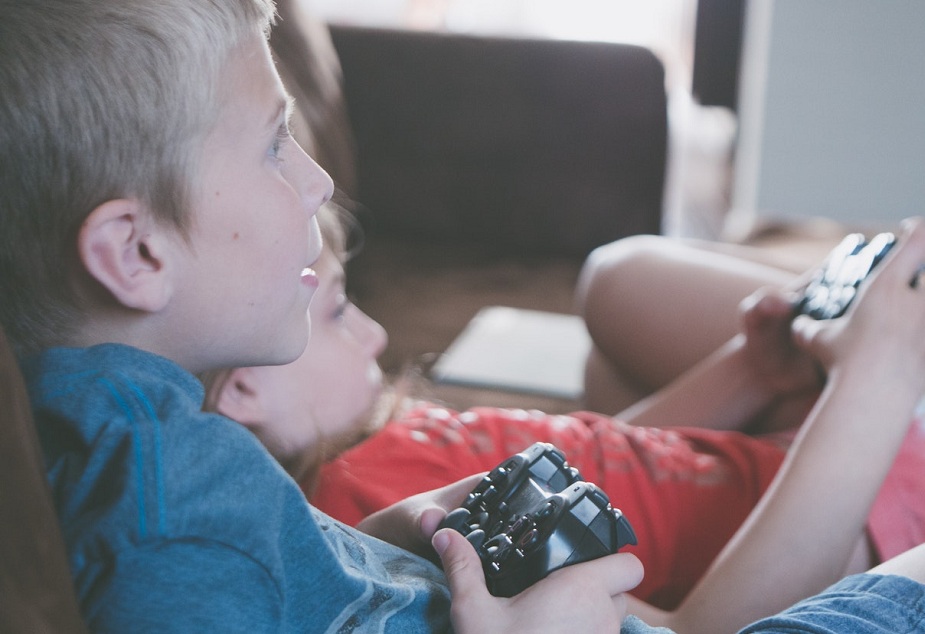 Apple always wants the best user experience on every update or on every gadget they launch. Now "Apple Arcade" is ready to boom the market. How can we step aside from playing these amazing games. Many of you love to play games so this type of service is just for you folks. This blog is for you all who wants to know more about Apple Arcade so readout till last.
Actual cost of Apple Arcade and where we can use it
Well, service and a new update will be highlighted every year but every user wants to know the cost they have to pay. Let me share about Apple Arcade as the cost would be $4.99, AU$7.99, AED19.99 and last £4.99 per month and you have to pay some extra amount to get access for whole family. Apple Arcade will offer a single price point that includes access for the whole family or maximum 6 members in your family. Now, most of you just set their mind that this Apple Arcade service is for those who have iPhones, right? Let me explain that the service is not only for iPhone but also those who have iPad, MacBook computers and Apple TV can also play games. Apple wants its user to get the best experience of this gaming subscription so everyone who has Apple gadget can operate Apple Arcade.
Do we need controller to play Apple arcade?
You are a game lover and interested to play Apple Arcade then obviously you need some good controllers to get good experience every time. Well, Apple has not informed on an event about the controller properly. They just shared wireless support for PS4 DualShock 4 and Microsoft's Xbox. Another controller for tvOS, iPad OS and IOS13 will come on 19 September 2019. When you start using this service from tomorrow then you get to know around 100 games titles are available there. Even games like Frogger in Toy Town, The Bradwell conspiracy and Rayman Mini are available which is too popular in these days. You are looking to get the best gaming experience then how you can miss all such games that Apple Arcade is ready to introduce. It must have some exceptional features, so folks let's understand its features too-
Some amazing features of "Apple Arcade".
1. No need to pay extra money
This is a single subscription game service. You have to pay some little monthly amount for all 100 games.
2. Pay with your family
Apple arcade is giving you an option to play this game with your family members. The best part is that to avail this facility your family members don't need to pay extra. In just single subscription up to 6 family members can play this game.
3. Free from ads
Most of you feel frustrated when ad pop-up on your screen. So there is no such ads will displayed which disturb you between playing games.
4. You can play games offline on Apple Arcade
Some of you feel it is hard to play games on such platforms because it requires a good internet connection. You don't need any mobile data or no need to worry wherever you are sitting. Here Apple Arcade offers you play offline games which don't need any mobile internet data. So this is the plus point to join this service.
5. Apple Arcade is a secure platform for you
I know security and privacy come first whenever you start operating any platform whether it's Android or Apple. Here Apple already informs about Apple Arcade that game cannot collect any data about you without your consent so there is no need to worry.
6. Watch the new Arcade tab in Apple app store
This feature is new for all. Apple is providing a new Apple Arcade tab only for this game in App store. You all can check this feature in your app store. From tomorrow you are allowed to watch trailer, download and play any game from app store. Even every month new game will be added in this tab. You folks can watch here games guide and recommendations too.
List of Apple Arcade game series
In this article we are going to share some names of game which will be available in Apple Arcade. Here you need to understand that the list of game is not fixed according to the monthly service games will be added or removed too.
Atone: Heart of the Elder Tree
Agent Intercept
Big Time Sports
Box Project
Bleak Sword
Big Time Sports
Beyond a Steel Sky
Cat Quest II
Card of Darkness
Cardpocalypse
Cricket Through the Ages
Dear Reader
Dodo Peak
Don't Bug me!
Down in Bermuda
Dread Nautical
Explottens
EarthNight
Enter The Construct
Exit the Gungeon
Frogger in Toy Town
Fantasian
Grindstone
Hitchhiker
Hexaflip: The Action Puzzler
Hot Lava
Jenny LeClue – Detectivu
King's League II
Kings of the Castle
Lego Arthouse
Little Orpheus
Lifelike
Lifeslide
Lego Brawls
Mini Motorways
Monomals
Mr Turtle
Mutazione
Neo Cab
No Way Home
Operator 41
Overland
Over The Alps
Oceanhorn 2: Knights of the Lost Realm
Punch Planet
Projection: First Light
Patterned
Red Reign
Repair
Rayman Mini
Skate City
Sneaky Sasquatch
Sonic Racing
Spaceland
Spek.
Speed Deamons
Spelldrifter
Spidersaurs
Spyder
Stellar Commanders
Sayonara Wild Hearts
The Artful Escape
The Enchanted World
The Get Out Kids
Tangle Tower
UFO on Tape: First Contact
VARIOUS DAYLIFE
Way of the Turtle
Where Cards Fall
Winding Worlds
Word Laces
Yaga
Conclusion
Just one day left and Apple Arcade is ready to make place in your smartphones, tabs or your MacBook. Tomorrow it is going to launch and I am sure every Apple lovers are waiting for this service. So your wait has come to an end. In this article we mentioned about the price and some interesting features. This will help you to play games with ease. Every successor has a rival so Google is also ready to launch its game service like Apple Arcade with the name of Play Pass.
This will be amazing to watch the competition between these two tech giant. Get in touch with us for another interesting articles. Till then keep reading.