Google revealed a flaw in its Pixel phones. If you have Google Pixel4 smartphone in your hand then you will be surprise to know that anybody can open your mobile when you are asleep or your eyes are closed. It is very dangerous for those who are using Google Pixel phone and using face recognition to unlock their phone. Pixel smartphone called Pixel4 and Pixel4 XL recently launched but unfortunately, there is a biggest flaw which can be too dangerous for users and also it can vanish the market of Google's smartphone.
Biggest security flaw found in newly launched smartphones
You all point out Apple for their work regarding the IOS13 security last month now this time Google revealed its biggest mistake regarding 'face unlock flaw' and it is confirmed. Google said at the event while launching these smartphones about the accurate method of authentication even they have added a motion detection feature. Now, what about the major flaw? Suppose, someone has your smartphone and you are sleeping, he or she can unlock your phone and can get the important information which belongs to you. How dangerous it can be. Let's get into dig and understand more about this situation.
Google warned now that if you have purchased this phone then you must understand this bug and keep yourself alert. The smartphone has thick top bezel houses dual face unlock IR Camera, flood illuminator, dot-projector and front-facing camera and last Soli radar chip.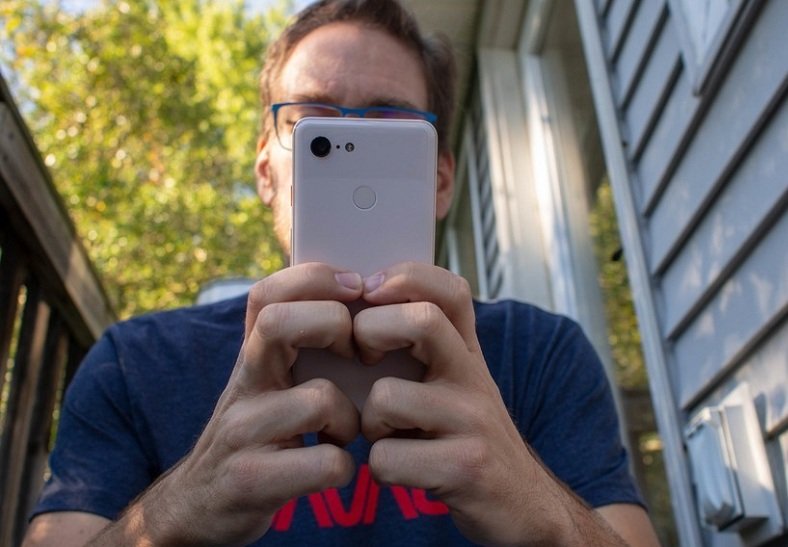 Such types of techniques are involved in this Pixel4 related to facial data for authentication. Question is if Google told about all such advanced feature then how users can meet with this flaw.
Situation can be too dangerous for Pixel4 smartphone users
Do you know how dangerous it can be? You have to accept the fact that it can create a loss to your data as your data can be theft and even they can operate your banking mobile application and many such details which are personal for you.
Google said, "Your phone can also be unlocked by someone else if it's held up to your face, even if your eyes are closed. Keep your phone in a safe place, like your front pocket or handbag. Another tip from Google says that Pixel4 can unlock itself even when the users don't intend to do so."
What to do to avoid any mishap if you face?
For this, Google has shared what you have to do to avert any security mishap users need to use lockdown mode. First, go to Setting then Display>Advance>Lock screen display>Show Lockdown option. No matter how expensive the mobile phone you have, security can break by anyone these days. Smartphone has launched recently and see such big flaw users watch out. So you need to activate lockdown mode now. Here we like what Google had done as it confirms about this flaw but unfortunately no such proper solution they present.
Sum it up
These days launching something and after some time it introduce with this type of biggest flaw is quite surprising. Earlier we watch out Apple facing the problem of IOS13 bug but they introduced fix solution for that. What about Google? Will they share any new solution to fix this? Recently Google shared that very soon it will introduce a security patch for their users. What you think, users will purchase Pixel phones after knowing about this flaw.
Just be calm and wait for the security patches of this 'Face Unlock flaw'. We will be back with another important information, till then get in touch with us for more updates. Keep reading keep sharing.