Online advertisements are the big advantage for marketers to market their products worldwide, but now not only marketers, but also political leaders take advantage to gain more votes and propagate their political campaigns online. However, it is not bad to use advertisement as a tool to promote anything but yes, if you use it to spread false information, mislead people, and intentionally do something for your own benefit then it is as bad as hell.
From the past few years, it's been in news that many political leaders take the help of advertisement to get as much votes as possible by exaggerating about their parties and work. This agenda is considered as false and misleading that's why last month (in October), Twitter CEO Jack Dorsey made an announcement to ban all political advertisement on November 22.
But the surprising news is that the tech giant Google has also taken a step to ban all political ads worldwide. All the political will be restricted soon from the next year. However, there are many new policies and restrictions for advertising political ads. Do you want to know? Keep reading the article to know more.
Google decided to ban all political ads worldwide, let's get into the matter
Folks, last Wednesday, Google announced that it will restrict all political advertisers to advertise any kind of political ads on the internet. Google said, "It would no longer permit campaigns to micro-target voters with certain ads based on political attributes. That move is likely to make political advertising on Google far less effective than it has proven in previous cycles".
Google's vice president of product management and advertising Scott Spenser said that the company would begin to ban all political advertisers from targeting consumers based on their political affiliation or public voter records. Advertisers will still be able to target voters based on age, gender, and zip code, no more specific location targeting will be permitted.
Let's know what made Google to take this decision.
After seeing the growing concern on political advertisement, first Twitter banned political ads on its platform. Now, Google has also decided to remove ads that falsely claimed that a candidate had died or that gave the wrong date for an election.
In a statement Spenser said, "We're proud that people around the world use Google to find relevant information about elections and that candidates use Google and search ads to raise small-dollar donations that help fund their campaigns, But given recent concerns and debates about political advertising, and the importance of shared trust in the democratic process, we want to improve voters' confidence in the political ads they may see on our ad platforms."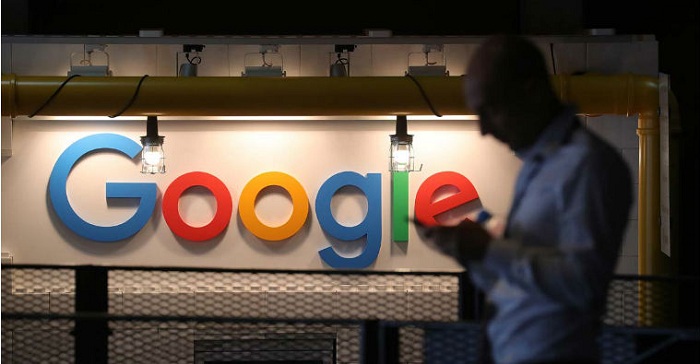 Google's announcement responds to growing fears that major site and services once again risked becoming conduits for disinformation ahead of a major U.S. election. By doing so, Google will prohibit misinformation about voting and do not allow ads which contain debunked contents.
Where the rule will be implemented first?
Google decides to implement the rules (banning political advertisements) first in the United Kingdom ahead of its general election by the end of this year, and globally on January 6, 2020. This will have big implications for the next year's US presidential vote.
After announcing the decision on banning political ads, Google is repeatedly getting sharp rebukes from Trump's Campaign, which made a rhetoric fire on Google. Brad Parscale, president's 2020 campaign manager said, "Political elites and Big Tech want to rig elections — the Democrat primary and 2020 general election included". However, President Trump's 2020 campaign has already tested those limits, purchasing ads that contain falsehoods about his Democratic rivals that have appeared on Facebook and Google – haven't been removed yet.
Read Google's new rules and restrictions for political advertisements
Folks, Google has not fully banned political ads but it has decided to offer some rules and regulation for political advertising which they have to follow anyhow. Let's read some of the new changes made by Google in political advertisement below:
_With the new policies, political advertisers will be able to target people based only on age, gender, and zip code. Earlier, candidates were able to target their ads to potential match but now it is totally changed.
_ Now campaigns can't track and advertise to people after they visit a campaign's website.
_ Google policies will clarify to ban doctored videos and images known as "deepflake", misleading claims about the census that could undermine trust in elections or the democratic process.
_ Under Google's new rules ads that refer to candidates, political parties or ballot measures will be barred from using some of Google's powerful tools that combine data sources and target individual users.
Many experts are also saying that Google's new restrictions mirror Twitter's policies in many ways.
Final Takeaway!
I would like to conclude this blog by saying that Google's decision of banning political ads is taken for the betterment of the society and for coming election. Let me also tell you that Google is now pressuring on Facebook to also ban political ads on its platform.
A spokesperson said that now that Google and Twitter have taken responsibility steps to guard against shadowy political influence campaigns, Facebook should do the same, rather than continuing to chase political advertising dollars.
For more updates get in touch with us till then keep reading keep sharing.