f you are a Xiaomi android phone user then you are well aware that Xiaomi phone come with heavy UI customizations and many pre-installed apps featuring irrelevant advertisements and pop ups no one asked for. Though Xiaomi is a big Chinese company and widely known for its android phones, but now it is being criticized for pre-installed apps which are causing problems for many users. The pre-installed for which Xiaomi is in skepticism is 'Quick App Update'. Many users reported on social media that "the app can collect that could be used to track you" and now this app seems to be blocked by Google play protect to protect the privacy and data of users.
However, this app isn't available in the Google Play Store and only comes pre-installed on Xiaomi's smartphones. Still Google scans all the apps installed for malware on a smartphone that has play services installed.
If you're a Xiaomi user or want to buy Xiaomi phone then you should read this article till the end to know what this pre-installed app is all about and why Google blocked this.
First let's understand about the 'Quick App Update' of Xiaomi
Quick app update is a pre-installed app offered by Xiaomi in its android phones. The app can let you create videos from photos and other clips on your smartphones. The app also requires more than 50 user permissions, including Calendar, Call log, Camera, Contacts, Location, Microphone, SMS, Storage, and Telephone to capture the data like IMEI number, SIM number, tower detail number and other user's credentials. Even it does not require user's permission to install the app in your smartphones.
Move on to understand the concept of 'Google Play Protect'
Google Play Protect is Google's tool to keep malware off. It helps you to keep your device safe and secure. It runs a safety check on apps from Google Play Store before downloading any app. However,it can also check and examine pre-installed app in any android phone. This Google tool is very helpful for you as it warns you about any detected potentially harmful apps found, and removes known harmful apps from the device. It also warns you about if any app that violates your unwanted software policies by highlighting or misrepresenting important information.
Google Play Protect has blocked Xiaomi's Quick App Update, why?
Recently, Google has blocked Xiaomi's Quick App Update as it is found that the app has violated some safety precaution that play protect requires. Google is one such company which is very much concerns about its user's safety and that's why it has blocked or flagged the app because of some potential tracking issues.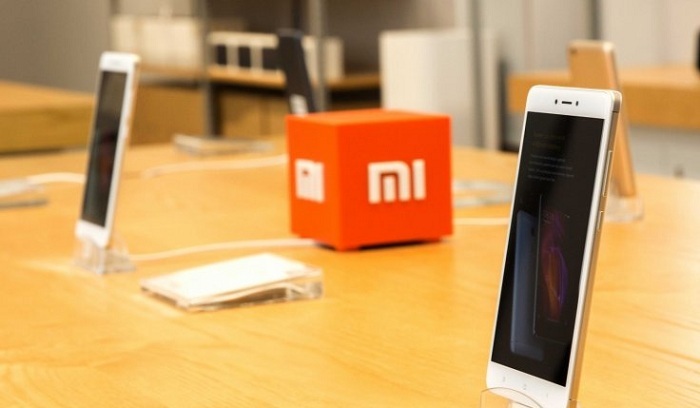 It was found that the app was collecting personal data of users to show personalized ads. For this reason, many users have reported on social media that they received pop-ups from Google Play Protect saying, "This app can collect data that could be used to track you". This message appeared when the users tried to update the app through system app updater.
Last week, a Twitter user complained that Google Play Protect is preventing Xiaomi's Quick App Update from installing the update.
However, it is still not clear why Google has blocked the app from updating its new feature, but as report from PiunikaWeb points out, the application has extensive access to more than 55 permissions that allow it to collect almost any data you could think of: Among other information, the app has access to the phone permission, IMEI numbers, SIM numbers, tower detail numbers, user's credentials, and can record audio and video.
From this report, it looks like Xiaomi uses this data to push targeted advertisements to its users that pop up on their lock screen, news widgets, within browser ads, and more places around the system. This might be the reason of Google to block the Quick app updates.
What 'Xiaomi' shared on this matter below?
After Google made its statement to block the quick app update, Xiaomi Company made a statement saying, "We're aware of the update concerning one of our system apps called Quick Apps. Some users may get a notification that this app has been blocked by Google Play Protect. We are in touch with Google regarding this and it is likely happening due to a revision in Google Play Protect's algorithm. Rest assured that this system app is absolutely safe."
However, Xiaomi has prevented users from uninstalling pre-loaded apps, including Quick Apps from many of its phones.
Final words!
After seeing the situation of this app, it can be said that the app is not fulfilling the requirements of Google Play Protect that's why it has been blocked by Google. From the reports or news shared on many blogs, we got to know that the app has been blocked because it was showing some irrelevant personalized ads or pop-ups on the screen after getting personal information or data of the users. Who knows if data can be misused?
I guess, whatever Google has done is done only to protect user's privacy, information, and data. For more updates and technical blogs get in touch with us, till then keep reading.