Hello everyone! Today I am here to introduce to you one of social media application which provides the features of uploading the stories for just 24hrs and that is one and only Snapchat. I know most of you are aware about it. In this article you will get something amazing. Read till last to know about it. We all know that thousands of apps daily launch but reaching success is very difficult. Snapchat is one of those apps which have something different. Here you are not only can operate the feature of text or voice call but also this app provides the facility of putting snap for just 24hrs. After 24hrs the snap will invisible. This is the first app which provides such kind of unique features.
I know you all use WhatsApp and Instagram where this feature is available. It is important to know that Snapchat is the first one to show this type of feature. This is the reason snap story application got popularity when it launched because it has something which we never saw before. That is the reason they update us with many advanced concepts. Today I am discussing about the Snapchat because they have done something amazing which other social media apps never thought about. Now I am going to introduce you recently launched Spectacle3 by the Snapchat.
Spectacle can do all such things which mobile phone does?
This is something extraordinary for every user. Big thanks to the Snapchat Company they did something amazing for the users. They have launched the new version of the Spectacle and that is known as Spectacle3. Of course, this Spectacle is one of the expensive versions related by the company. If you want to purchase it then you have to pay $380. Let me tell you why this Spectacle is worth for you to purchase. Here in this spectacle you can watch two lenses and two cameras which supports the most famous tech Augmented Reality with depth mapping.
Advanced features offered by Spectacle3.
When you wear these smart glasses then it allows their users to record the videos and take the snap with the lenses. One more thing if you want to record 60-second video then you can do it easily, by just tapping on buttons. Some of you like to click some pictures of anyone or if they watch some nature view, you can use this Spectacle to take the pictures. All you have to do is just press and hold the button for this.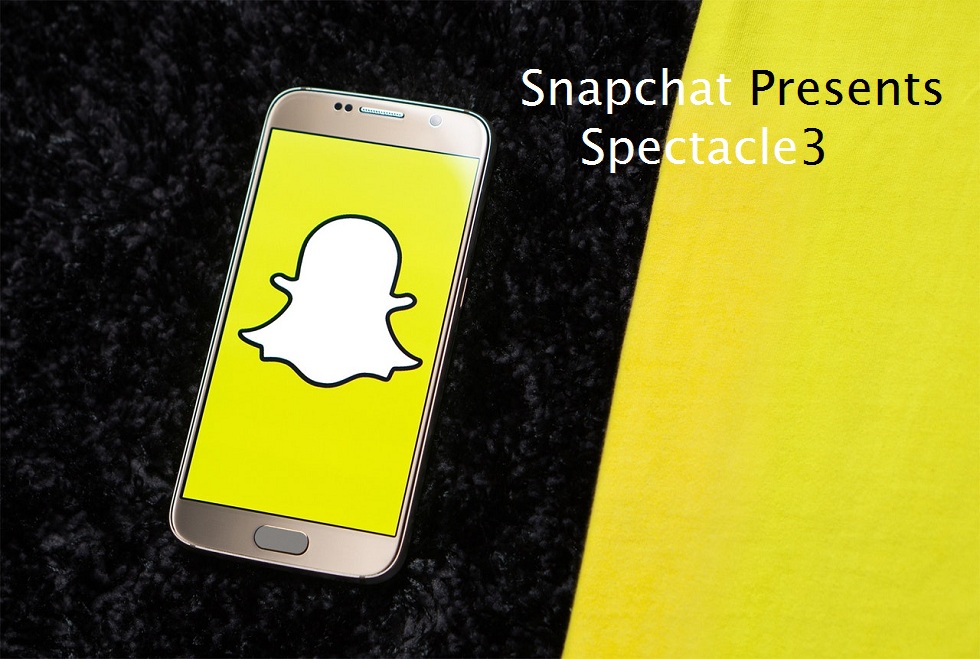 When you wear this Spectacle and want to capture the audio then it uses the four-microphone array. This helps the users to improve the audio considerably on captured content. I know many of you want to know how such glasses made. It is made using a single sheet of stainless steel. They just used this process which enables every user to carry and wear this light-weight Spectacle. You can purchase it from spectacles.com at the cost of $380.
Where the data get stored when you click or record?
It is important to know because you are ready to click or record from the Spectacle3, so you should know where your entire data is going. No need to worry about it. To get your data you need to connect your phone via Bluetooth or Wi-Fi then after you need to wait till the data has been downloaded in your Snapchat account. Unfortunately you can't get your photos or videos directly in your Snapchat account. Snap says about it that "There is some hurdle regarding this and working on it". Now I will share some more important details for you so that you should know about it before purchasing it. This Spectacle3 is available in color options and that is Carbon and Mineral. Even you have to charge this Spectacle for use as there is a leather charging case with USB Type-C Port.
You can take 70 videos and approx. 200 photos with a single charge. It has 4GB storage which means you can store at least 1200 photos or 100 videos. Isn't it amazing, just wear a spectacle, no need to carry camera or mobile phones to take pictures or record something.
We didn't expect this amazing technology from any social media application. Even we didn't think about it. Snapchat has provided such an advanced concept for every user. This Spectacle can create more interest in you when you use it. Spectacle 3 is expensive but watch out the uses and features you can get while operating it. I know tech lovers don't want to miss the chance to purchase it. Now the Spectacle is not available in Indian but still Snapchat Company is working for this to launch this Spectacle everywhere soon. Till then get in touch with us for more interesting articles.