Having a social media presence is a must and basic necessity for todays brands. It is a vital part of the overall marketing strategy, helping businesses increase their brand awareness and draw website traffic. And as social media continues to grow, so does the demand for social media marketing experts. Business owners have various responsibilities, which can make it difficult for them to post content on social media platforms. And they may also not have an in-house social media marketing team or social media marketing experts to run their social media marketing campaign.
Here, hiring a social media marketing agency can help significantly. By hiring someone for this role can help free up your time, allowing you to focus on other areas while strengthening your brand's online presence. But before hiring any social media marketing agency, there are some things every business should keep in mind.
In this article, I'm going to mention some things you need to consider before hiring a social media marketing agency.
Let's dig right in
Things to Consider Before Hiring Social Media Marketing Agency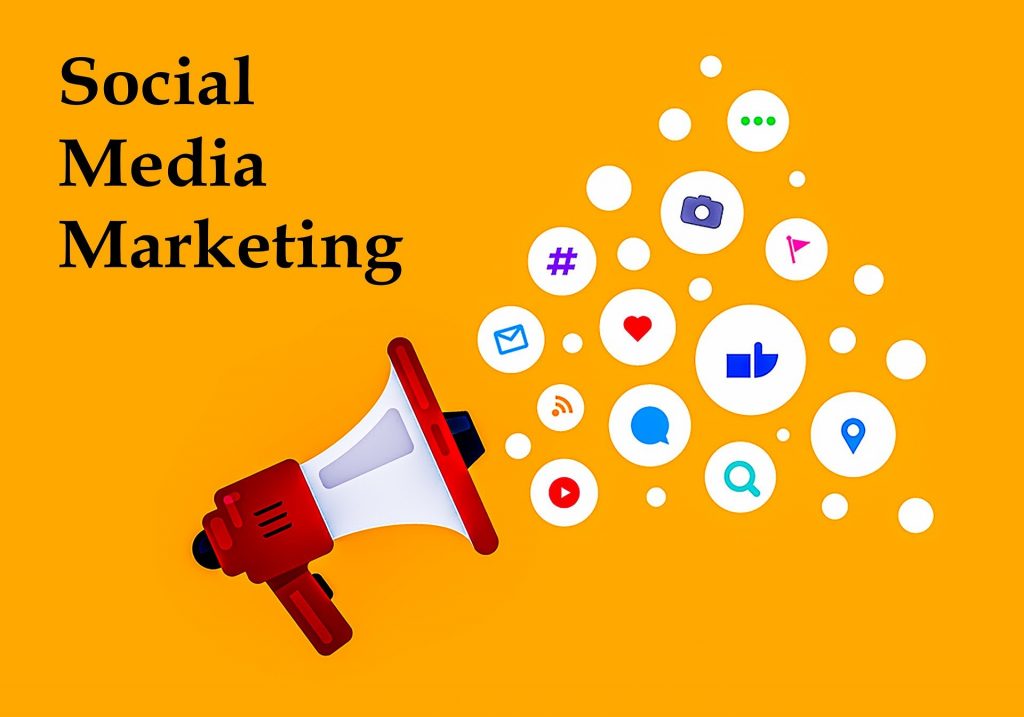 ✅ The right time to hire social media marketing agency
How will you know when it's right time to hire a social media marketing agency?
Every company has different requirements, but there are a few signs that it's time to hire a professional agency. If a business is struggling with managing incoming leads from its social media platforms, it's time to hire professional experts. Besides that, if customer service requests are going unanswered, it's time to step up the game. Brands must not allow their social media accounts to fade into the oblivion over time. Hiring a social media marketing agency is the best way out to save time as maintaining the online presence can be time-consuming.
✅ Skills you should look for when hiring
This is not as simple as hiring someone who knows how to use social media. Social media marketing agency play many roles, which include creating content, building and maintaining a social content calendar, strategic planning, answering customer queries and so on and so forth. There are several crucial skills businesses should look for when hiring a professional agency.
An experienced and skilled social media marketing agency should be able to adapt to the brand's voice or be able to switch between several voices for multiple brands. It is important because brands social media presence must align with its brand voice and tone. Otherwise, audience will get confused.
Social media marketing experts should also be able to maintain numerous social media accounts simultaneously.
They must be familiar with social media management tools like buffer, sprout social etc.
✅ Creating content together
As a business, you might expect when you hire a social media marketing agency to do it all. However, maintaining social media presence needs a team effort. These days, it has become crucial for business owners and executives to play an active role in their company social media efforts.
Business owners and other employees should work together with their social media marketing experts to create content like video and other forms of real-time content. Those in leadership roles should work together with social media marketing agency to create engaging and attractive content for social media.
✅ Look for reviews and testimonials
This is the most important thing everyone needs to do whenever they buy a product or hire professional services and stuff like that. By going through the reviews and testimonials of existing and previous clients of a particular social media marketing agency, you will be in a better position to understand the work culture, quality of the services the agency provide, level of professionalism, and efficiency of their team.
This will also help you to figure out whether they are a fit for you or not. By following this step, you will be able to narrow down your list. And eliminate the ones that are not suited to your requirements.
✅ Ability to learn things quickly
If your social media marketing expert is not able to adapt to things quickly, that may turn bad for your strategies. Therefore, it is important that you look for an agency that has a strong social knowledge and are keen learners. You can never stop learning when it comes to social media marketing because it has so many layers and sub-layers. Your business can receive a serious hit if your marketing agency is not aware of these changes and continues on the same old path. They need to have a thin skin for social media, to adapt to new environment in the social sphere.
Final Thoughts
The importance of social media marketing is finally been realized by many brands. More and more businesses are joining social media platform every day. This makes it crucial that you work with the best of best to make your social media marketing successful. So, these were some things you should consider before hiring a social media marketing agency.
If you are looking for professional help regarding your social media marketing, you can consider hiring Citiesagencies for social media marketing. It is a well-known digital marketing company having several years of experience. They have the skilled and experienced social media marketing experts who will assist you at every step.
If you have any query related to their services, get in touch with Citiesagencies.