Life is full of struggle. No doubt, you struggled too much, you don't have good financial background and still you get success. Everyone looks for a success but let me tell you that success is not for sale. You have to earn it. To earn success is required your dedication and hard work. So, today I have written this article just want to tell you that everything has some amazing story behind their success, whether it's Amazon, Mobikwik or Instagram application.
Finest messaging app WhatsApp has a success story too.
Today I am gonna share one a story regarding the top mobile messaging application all over the world and that is one and only Whatsapp. Whenever we talk about the messaging app always we prefer WhatsApp. If we say we have to send some file or pictures to someone, then I know most of us think about only an app and that is WhatsApp. WhatsApp app nowadays is called out to be the face of the messaging app.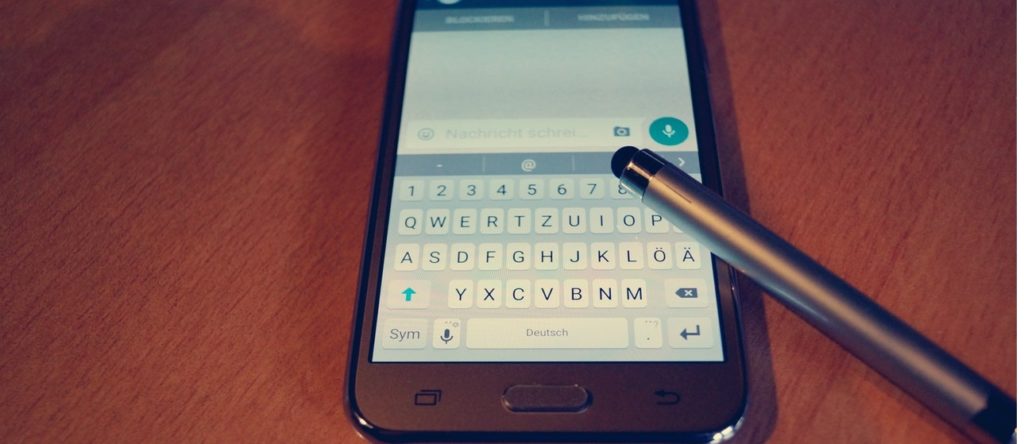 Let me tell you the popularity of WhatsApp got from the past few years is very tough. The success of WhatsApp got from its users. I don't think any other messaging app can get lot of success like WhatsApp. There is a reason behind the success of WhatsApp and that is hard work did by its developer Jan Koum. Let me share you, how he struggled and what he did to make the WhatsApp everyone's first choice.
How the developer Jan Koum got an idea of WhatsApp?
The story starts with the two developers. Name of the developers are Jan Koum and Brian Acton who work for Yahoo 9 years. Unfortunately after completing 9 years they both quit their job. After sometimes they realize, the money they earned is now coming to an end. Both applied in Facebook company. They face one more bad luck moment because they both were rejected. At that time no one knows about these geniuses will rule out one day all over the world. The idea comes first in Jan Koum mind in 2009 when he purchased his own iPhone. He watch out the play store of Apple for interesting messaging app. At that time there was no such app which was too popular. So after that Koum thinks to create a hassle-free instant messaging app that will rule everywhere.
Now what they did for WhatsApp process?
As we all know that thinking to create something and to implement the idea is two different thing. So he promised himself to work hard for this project. He discuss with his friend Brian Acton. Jan Koum wants to develop that mobile application where users are able to put their status next to the names. Their status can be seen by any of the users who are in their contact. He thinks many more features to build. When he started this process he needs frontend developer because Koum knows only backend part and to do the frontend he hires a freelance Russian developer who works under him.
Audience reaction after the WhatsApp launch!!!
After one month finally they prove their work. Koum first showed it to his friends but none of his friends like this application and he didn't get good feedback from anyone. There were many issues regarding the WhatsApp like battery draining and many more. Jan Koum feels demotivated and starts looking for a job again. Then his friend Acton motivates Koum to work on this app. He knew that he will get success soon. Now the exciting part is, when Apple launched the push notification in 2009 June month, few of Koum friends started using WhatsApp again. They find out the app is interesting. Then after Jan Koum got more confidence about his product.
How Koum and Acton had handled fund for WhatsApp?
Koum Friend Acton talks to their friends who work on Yahoo at that time to raise fund for WhatsApp. Guess what he got, 250,000 Dollars for WhatsApp funding. After they got fund they both decided that WhatsApp should be advertisement free. They both decided that their product should be a simple to use and that is the main reason they got huge success in the market. After this success celebration Koum turned to be the CEO of WhatsApp and Acton focused on finance matter.
How they reach toward success?
Koum and Acton aim is to provide the service without advertisement. They knew that advertisement provide fabulous revenue but they didn't follow this strategy. They worked with Yahoo where they learned about the game of ads. Even after they they keep their application away from advertisement. That is the reason, people like this application so much. But you need to earn something to keep your effort alive. So they decided to take revenue from the users. They started charging money from iPhone users for one-time installation and for Android user every year. Both Koum and Acton were so surprised that they earned huge amount of revenue via WhatsApp.
After huge success of WhatsApp, in 2014 Zuckerberg announces to acquire the WhatsApp. Now you all know WhatsApp is under Facebook. At that time WhatsApp demanded $16 billion from Facebook to get acquired. WhatsApp team got huge amount after on boarding with Facebook. This story begin with failure and end up with huge success which is still continued. If at that time both founder Koum and co-founder Acton accepted the defeat, then we never use such amazing messaging application that is WhatsApp. This story might be interesting for you because it gives a message to everyone that "Never loses hope".